Yana is a two-faced cat in the best sense of the word. Her eye-catching facial markings make it look like she's a black cat and a ginger cat who have magically been smushed together. The look has catapulted her to social media fame, with her Instagram account rapidly approaching 50,000 followers.
Let's get a little personal with this two-faced wonder from Belarus.
An unusual beauty of a cat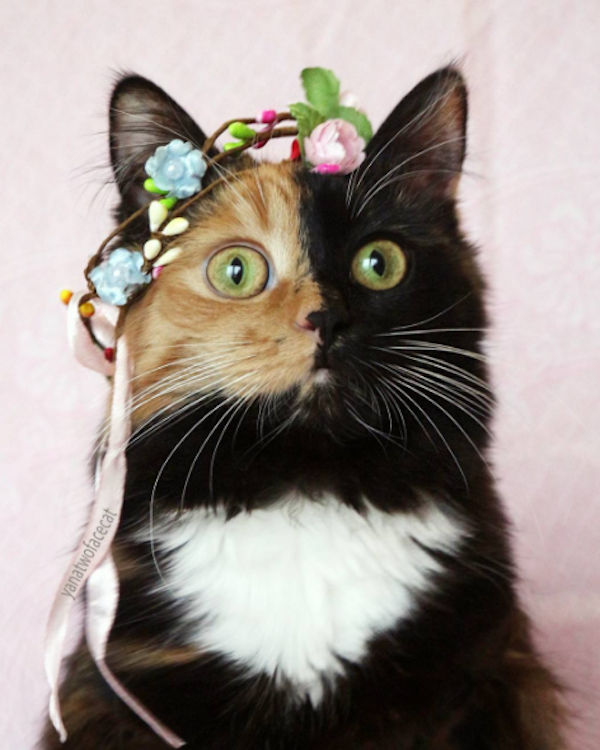 According to Yana's human, the cat was originally living with an elderly couple in the small city of Orsha in Belarus. When they were, unfortunately, unable to take care of Yana any more, they posted a notice online that this sweet little kitty was looking for a new place to live.
"When we saw her photo, she was very pleasant to us," says Yana's new human, Elizabeth. "She was an unusual beauty of a cat."
It wasn't long until Yana settled into what's now become her forever home.
The joy of two faces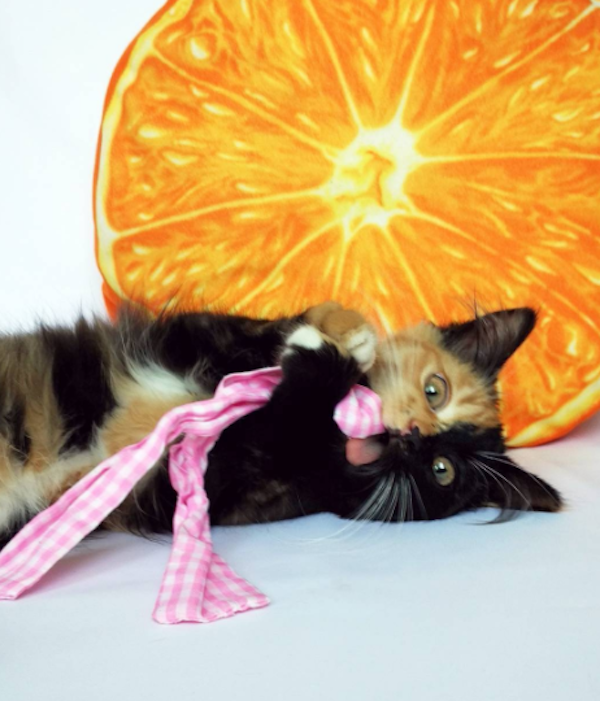 So, about Yana's facial markings. According to Elizabeth, it was a "surprise" to see a cat with "two different halves." Even better, Yana's blue eyes "fascinated us so much." Also: Yana has a "very fluffy tail" that adds to her all-around appeal. The combination has caught on across the world, with Yana's Instagram account continuing to accumulate new fans daily.
The surprise factor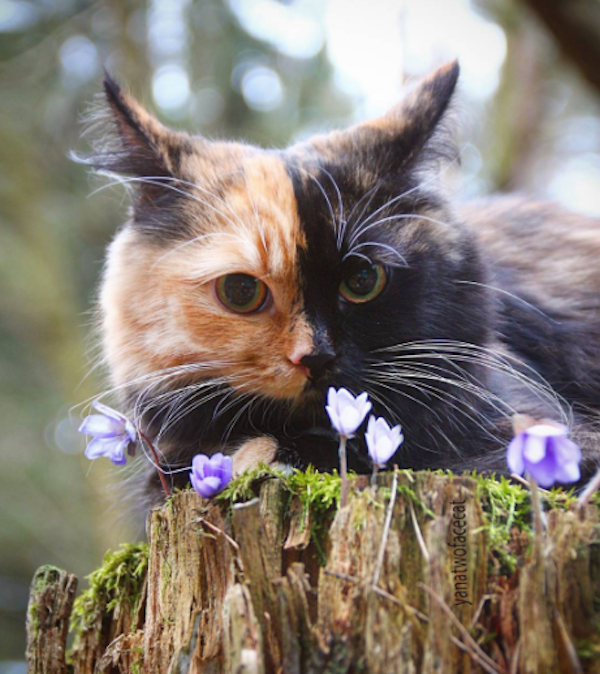 Elizabeth says Yana is a "very kind and tender cat." When they take her for gentle walks in the nearby woods, she says people are always surprised when they see Yana's "unusual color." This feline's two-tone facial look also seems to blend into nature pretty seamlessly.
Star of the show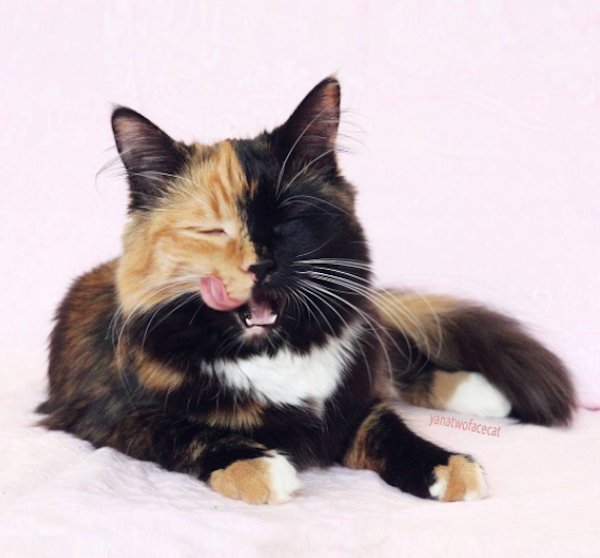 When it comes to the slick pics on Yana's Instagram account, Elizabeth says that photographing her cat has become something of a dedicated hobby.
"I think out the new ideas for a photo, and I try to embody them," she explains, before also adding that Yana's next steps might be to pose for a far bigger audience. "I dream that Yana has acted in the advertising of some well-known brand."
A furry friend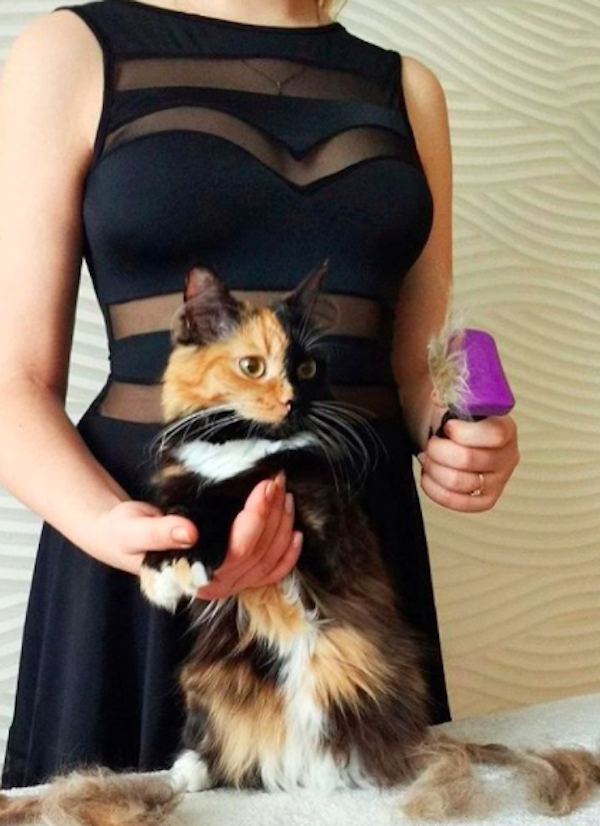 With spring finally starting to announce itself, Yana has been shedding her coat at a furious rate.
"Wool was everywhere!" says Elizabeth.
Thankfully, after picking up a fancy new grooming brush — or a "miracle comb" — Yana is getting back to looking like the classy lady that she aspires to be.
Yana's message
Finally, if Yana has a message for the world, it's to maintain a positive outlook even if the metaphorical rain is pouring down in buckets:
"The world is wonderful and amazing, so hug those who are around you, tell them about your feelings, scratch your fuzzy fur with your ear and be happy."
Check out more of Yana's optimistic musings at her Instagram account.