Let us not beat around the proverbial bush — there is no getting away from the fact that Neel and Cliff are two of the most artistically portrayed cats you'll find on Instagram. Put simply, if there is a soft furnishing to be found, you can guarantee these felines will soon be lounging around on it while posing for selfies.
Without further ado, let's indulge in Neel and Cliff's eye candy.
Say hello to Neel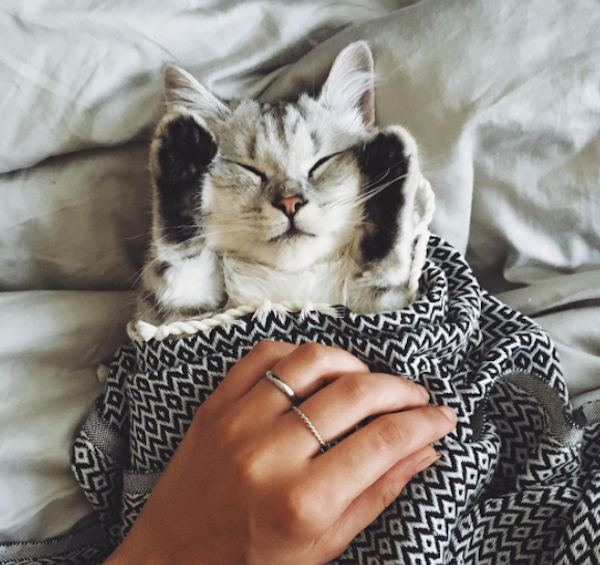 First, let's get familiar with Neel. This chap is a British Shorthair with a fine habit for worming his way inside of cushions and blankets and napping the afternoon away.
Now meet Cliff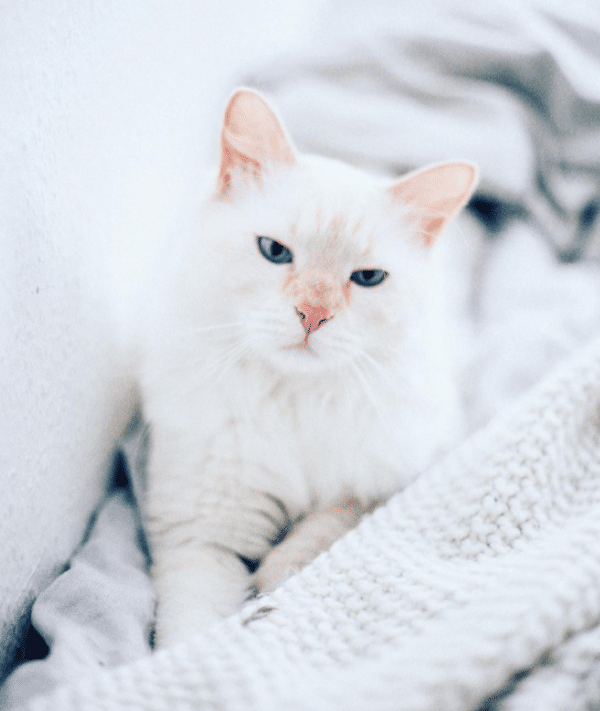 Likely not named after postal worker extraordinaire and font of all trivia knowledge Cliff Clavin from the 1980s sitcom Cheers, this Cliff (Neel's living partner) is a Siberian kitty. I have it on good authority that he's particularly proud of his smoldering blue eyes.
Together forever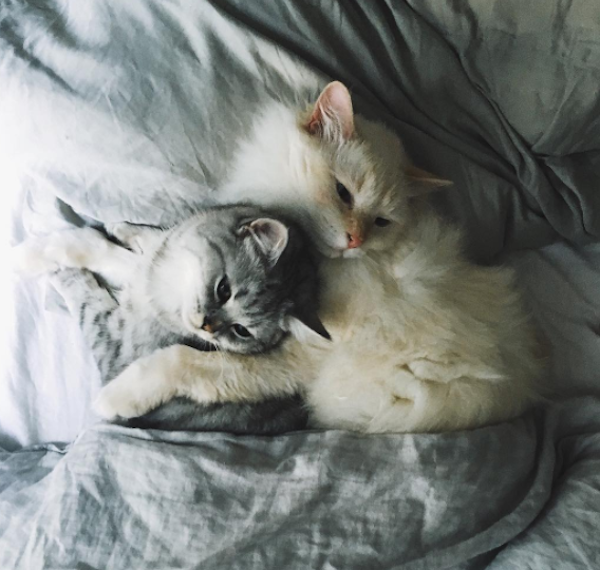 It's safe to say that Neel and Cliff have perfected a mutually supportive snuggle buddy relationship.
Who's the human?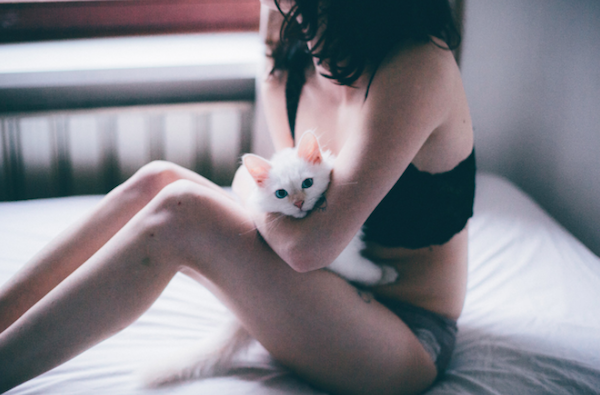 Neel and Cliff live with Ezgi Polat, a Berlin photographer whose work aims for a moody take on the fashion pic format. As far as I can fathom from digging through Ezgi's own social media outlets, cats do not feature much in the day-job shoots, other than this photobombing ruse from a young Cliff.
When Cliff met Sophie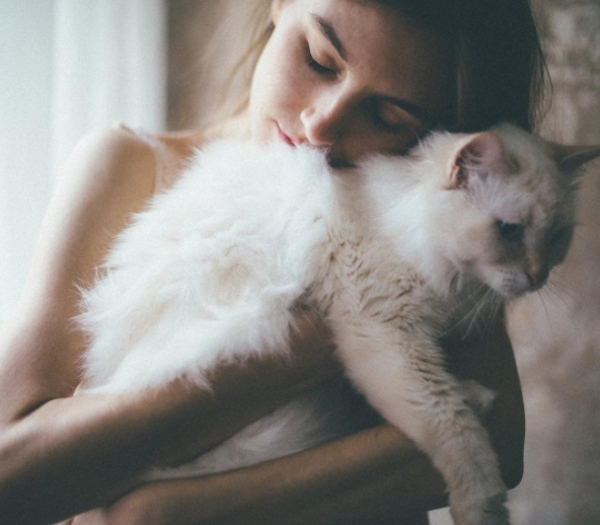 Here we have a portrait of Cliff cavorting with Sophie Bogdan, an actress who splits her time between the cities of Berlin and Istanbul. Her most prominent role appears to be in the artsy drama flick If Not Us, Who? If you've been binge watching Stranger Things recently, I suspect it won't show up on your Netflix queue.
Cliff hearts print media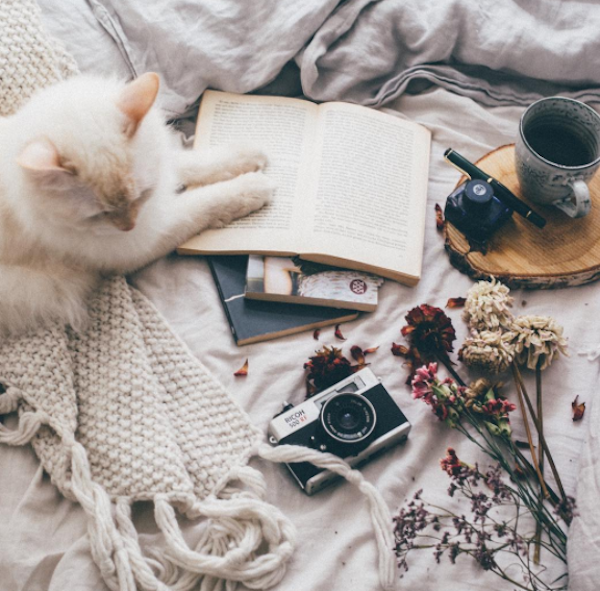 If you spend any amount of time perusing Cliff's Instagram account, you'll quickly get the impression that this is one feline who fancies himself as quite the renaissance cat. As the caption to this slick pic explains, "Cliff loves touching books."
Neel gets needy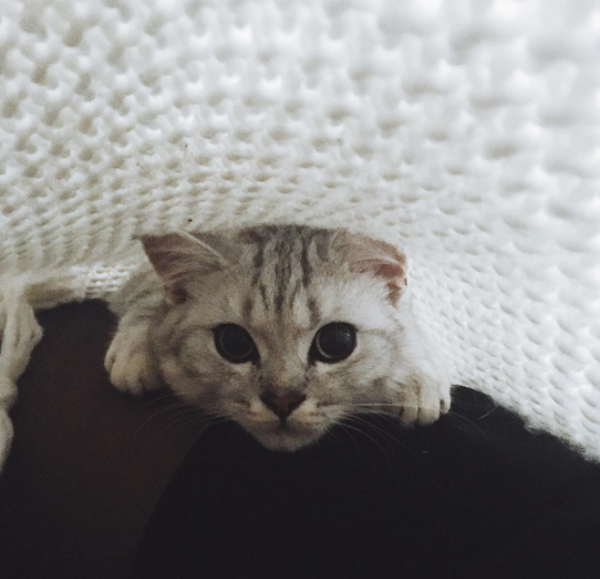 It's said that Neel is totally smitten with his human to the point where he seeks Ezgi out at all hours of the day.
"Neel always wants to sit on my lap, sleeps right next to me every day, wakes me up with his big eyes while purring, and follows me everywhere I go," reads the caption to this undercover snap.
The most important photoshoot of the day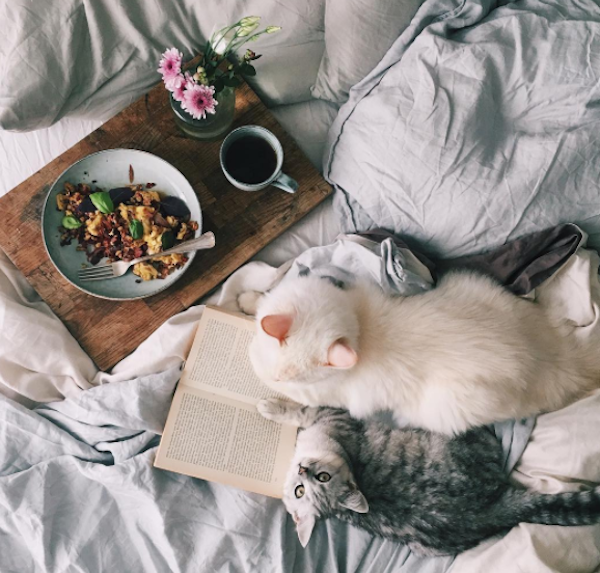 When they're not snuggling up together and searching out new napping spots caressed by gentle sunbeams, you can find Neel and Cliff indulging in their other favorite pastime — enjoying breakfast in bed laid out with a shabby chic appeal. Why, it's almost as if someone's styled the entire scene!
Um…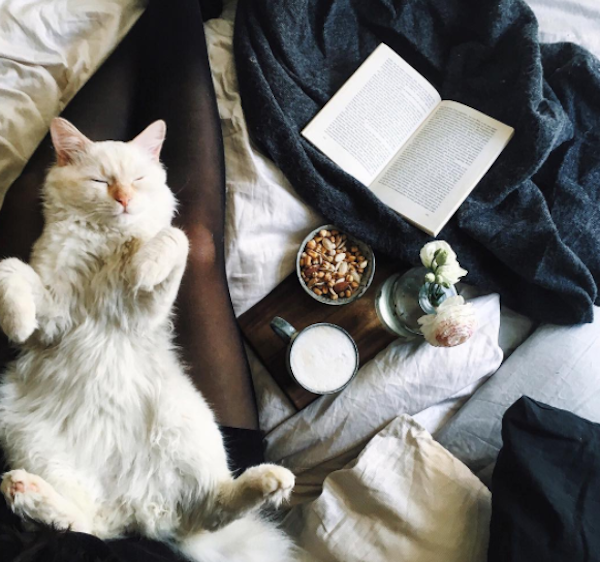 It has to be said that Cliff isn't always quite the model of decorum when it comes to his bedside manner.
Check out more of Neel and Cliff's photos over at their shared Instagram account.