National Bring Your Cat to the Vet Day is Aug. 22, so let's talk about the importance of routine and preventive care. Your cat counts on you to keep him healthy, and he needs you to move past your (and his) discomfort to make sure she gets those ever-important vet visits. Here are some of the reasons why I endure the crying in the car and the heart-rending little meeps and squeaks my cats make when they get to the vet's office.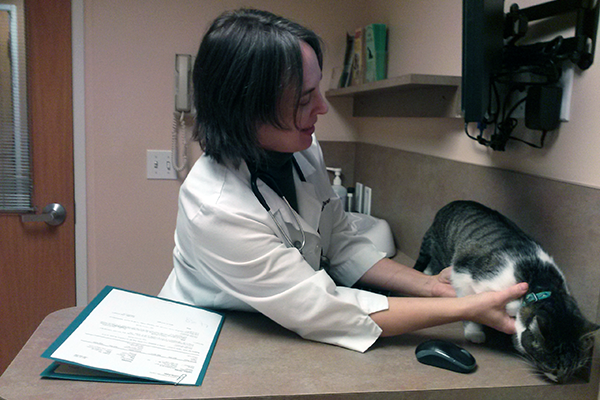 1. It prevents anxiety about whether your cat is well
I don't know about you, but I can be kind of a worry-wart when it comes to my kitties' health. I've gotten better over the years, so I don't see every sneeze as a sign of a potentially fatal problem. However, because one of my cats is a diabetic who has been in remission for several years, I appreciate my annual visits with her because the checkup and blood test confirm that she's still okay.
2. Cats age much more rapidly than people
Once a cat reaches adulthood, a yearly vet visit is like a human going to the doctor every four years. That's one reason why vets recommend semiannual visits for senior cats (those over about 10 years of age). Things can develop very quickly as cats age. For example, my 15-year-old cat, Thomas, had a vet visit in February, and at that visit his blood work was fine. But recently I noticed that he was drinking a lot of water, so I took him in for his semiannual exam a little bit early so we could figure out what was going on. His blood work revealed that his creatinine (a value that determines kidney function) had gone up by almost a full point. In six months he had gone from perfectly healthy to Stage 3 kidney disease!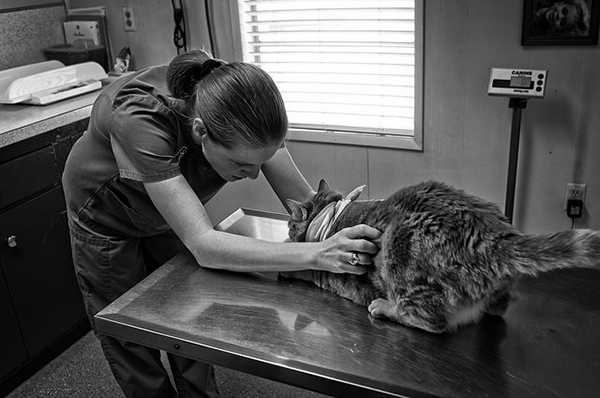 3. Your vet has records to consult from your cat's past visits
When your vet has a history of your cat's weight, vital signs, and blood work, she can see whether his lab values or other important vital signs are changing. Not only can this help with early detection of problems, but it can help you prevent problems as well. If your vet sees that your cat is steadily gaining weight, for example, she can help you put together a food plan for your cat to prevent him from becoming obese and perhaps developing diabetes as a result.
4. Vet visits can help you catch problems early
Cats are notoriously stoic, and they're experts at hiding signs of pain or illness. However, when your vet conducts an exam, she can determine whether your cat is in pain or struggling with an illness that hasn't become so severe as to be unable to hide.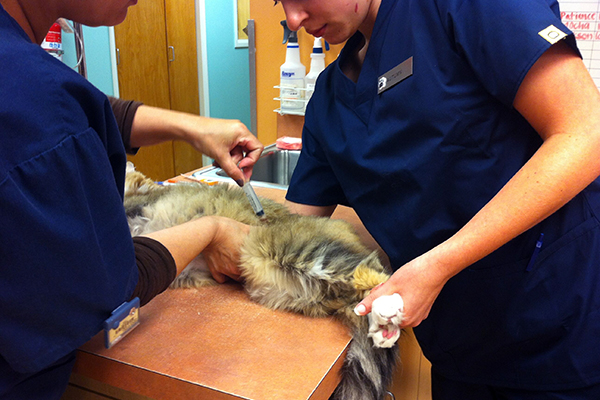 5. You develop a relationship with your vet
When you see a veterinarian regularly, she remembers you and your cats. If something goes wrong, you and your vet are one step ahead because you've developed a trusting relationship that can see you through difficult times.
6. Your vet trusts you
If you're bringing your cat in regularly for physical exams and lifestyle-appropriate vaccinations, your vet will come to see you as a responsible pet guardian, which will set you both up for success as your cat ages.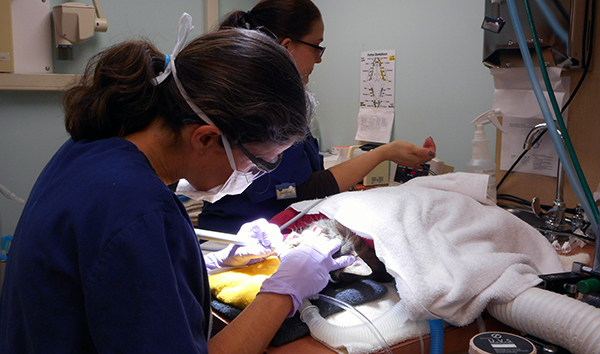 7. Prevention costs less than treatment
Once you reach the point where you're having to treat a serious illness in your cat, you're looking at spending hundreds to thousands of dollars. Compare that with the price of annual or semiannual vet visits, and you'll discover that you come out pretty far ahead financially if you get those regular checkups.
The importance of getting your cat accustomed to going to the vet can't be overstated. His health depends on you. So what are you waiting for? Give your vet a call and schedule an appointment for your cat's checkup.