Every year, Catster HQ attends the Blogpaws pet blogger conference, and each time we're tasked with outdoing ourselves when it comes to coming up with cool swag items to slip into the goodie bags attendees get to take home. This time around, we thought it would be fun to create some summer-themed limited-edition Catster (and Dogster) tote bags with the help of artist Roxy B. Montoya. Check it out: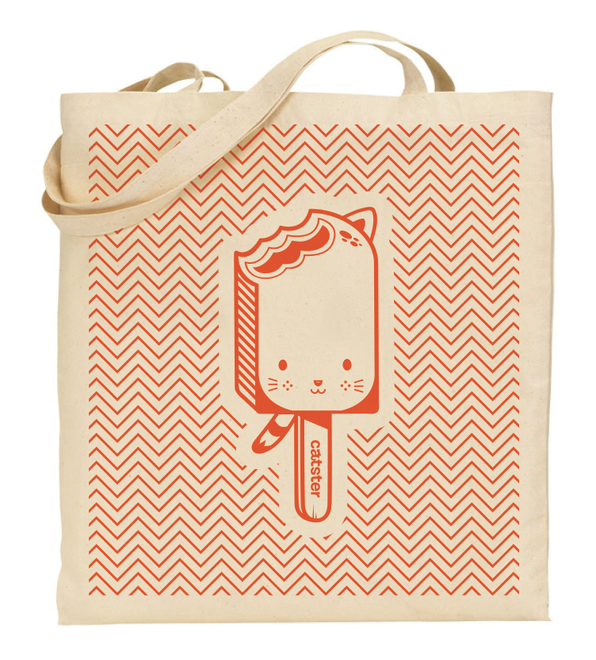 Editor-in-Chief Janine Kahn and Community Manager Lori Malm are super excited to hang out with our awesome writers who'll be in attendance (Angie, JaneA, Dorian, and Stephanie — we're looking at you!), while connecting with other pet lovers and brands in Virginia this year. There's always so much to learn and do — we're super lucky to be able to call this work.
But we didn't forget you, our awesome Catster readers! We thought you might be sad about not making it out to Blogpaws — so we're giving away five of the totes. We have an extremely limited supply and probably won't be reprinting these, so this is likely your only chance to snag one!
To enter, simply comment with what your cat's dream vacation would be. Don't forget to register with Disqus if you haven't already — it's the only way we can contact the winners! Unfortunately, only U.S. residents are eligible to win. We'll select the best stories when we get back from BlogPaws on Monday, May 19th.
Thanks for reading, Catsters — we totally love you!
(Special thanks go out to our Assistant Editor, Liz! We dragged her away from her very important social media duties to make use of her secret photo skills!)