As the smell of dead leaves and wood smoke begin wafting through the New England air and winter's icy talons sketch fractal patterns on the windows, I remember an encounter that changed my life forever.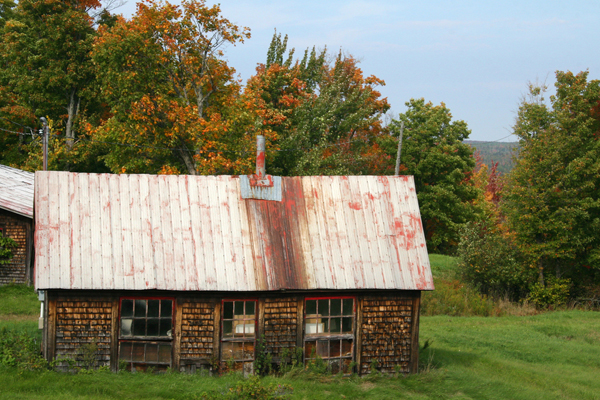 Of course, my story begins long before the night in question.
The summer before my 14th birthday, my family and I went to our local animal shelter to adopt a dog. We came home with a dog and two cats — Iris, a mostly white calico, and Purr Bear, a long-haired black-and-white Maine Coon lookalike.
Shortly after we adopted the pair, Iris went into heat. Purr Bear responded as all tomcats do, and Iris quickly became pregnant with her first litter. She gave birth in early September, and when I saw the three tiny newborn kittens curled up next to her, my heart melted.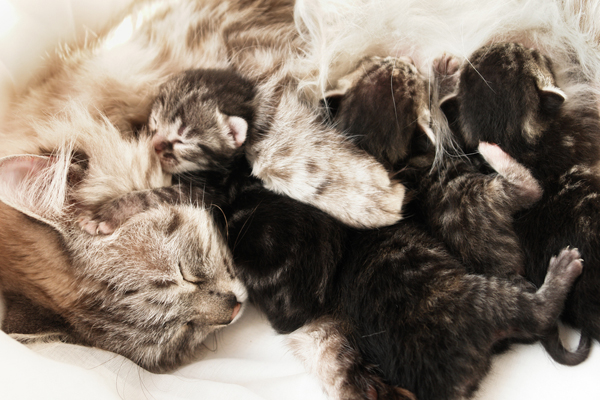 But something was wrong. The kittens began crying and then, one by one, they went silent, until only an orange male was left alive. When I checked on him before I left for school, I knew he wouldn't survive the day without some kind of intervention. I fed the kitten a few cc's of milk through an needle-less syringe and covered him with a tiny piece of sheepskin to keep him warm.
When I got home from school, I ran to check on the kitten. I thoroughly expected him to be dead, but he was crawling and groping around the nursery box in search of his next meal. Iris looked at me with an expression of such gratitude that I was left teary-eyed with joy. I continued to feed Kitty (he got that name when I wasn't sure he was going to survive, and it stuck) meals of milk until he got big enough to eat cat food.
From then on, Iris chose to have her kittens in my bedroom. I loved being a kitty midwife. I was thrilled that she trusted me enough to consider my bedroom a safe space, and the joy I got from watching Iris tenderly caring for her babies helped to ease the pain of a life that was anything but bucolic. She even wet-nursed a trio of orphaned kittens. At that time, I'd never heard of a cat doing such a thing.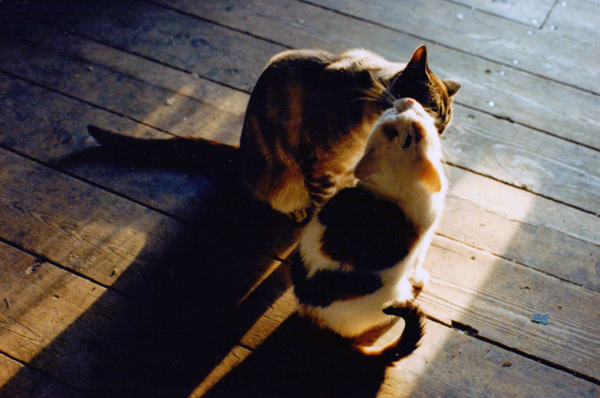 Iris had her last litter in 1989, but she didn't stop being amazing.
In the early 1990s, my mother moved to the small city where she'd opened a metaphysical shop, and brought Iris with her. Iris loved being the store cat, and for almost 10 years she gave vacationers a much-needed cat fix as they traveled up the coast of Maine. When she started losing her vision and finding it more difficult to travel the staircase between my mother's apartment and the shop, Iris retired to a comfortable life of meditating in her window perch.
When Iris went missing in the summer of 2009, my mother and I were both worried. She was old and almost blind, and we feared that she'd been hit by a car or come to some other bad end. We hoped she hadn't gone off somewhere to die alone, because we both hoped to be with Iris as she passed into spirit. My mother called the animal shelter and the local vets; I made lost-cat posters and spent a lot of time walking around town searching for her. Eventually we came to accept that Iris probably wasn't coming back.
Then my mother got a phone call from the manager of the local animal shelter, who told her an amazing story.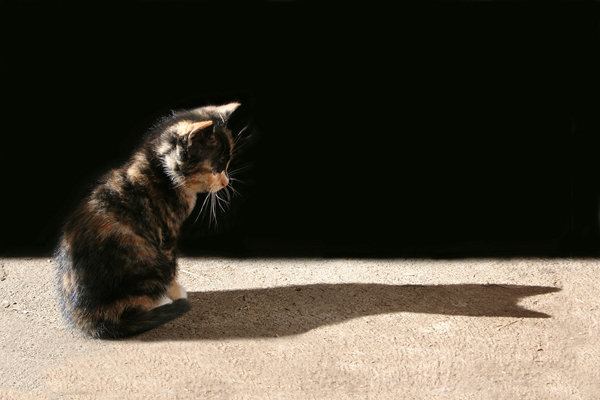 Apparently a woman found Iris walking down the sidewalk a block or so from the shop. Because of Iris' small size, the woman assumed she was a kitten and took her home. But Iris refused to eat, so the woman took her to the vet, where they gave her IV fluids and got some nutrition into her. They also told the woman that this cat was not a kitten at all, but was in fact quite old.
The woman didn't want to spend a lot of money to save an old, sick cat's life, but somebody had to pay the bill — and that's when the local animal shelter got involved. When the shelter manager picked up the cat at the vet clinic, she knew right away that it was Iris. The most incredible thing: This was the very shelter, and the very woman, from whom we'd adopted her almost two decades before.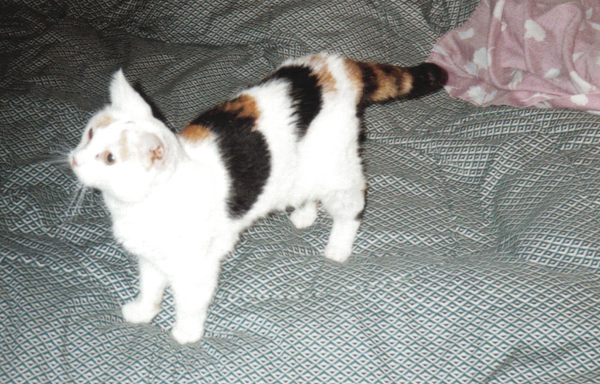 Iris did pretty well for another few months, but by mid-September it was increasingly obvious that Iris' days were very limited. One early-October day, my mother called to tell me that it would probably be less than a day before Iris passed. I stopped by her house and spent about 15 minutes saying goodbye and petting Iris in all her favorite places.
Later that night I went back to my mother's house. It was about 10 p.m. when I walked into the kitchen. I saw Iris poke her nose out from under the table and then duck back under the tablecloth.
"Wow," I said, "Iris is …"
"Iris died about an hour ago," my mother told me.
"But … I just saw her under the table."
My mother and I looked at each other. "I guess she stayed around to say goodbye to you," she said.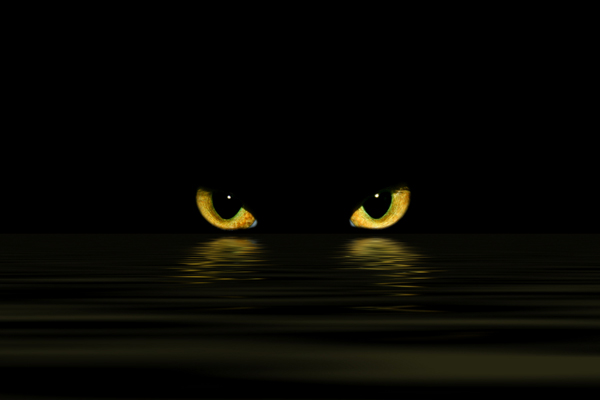 That's right. I saw Iris' ghost. A full-body apparition that looked as real as her actual physical presence.
I was completely sober. I didn't (and don't) have any physical or mental conditions that cause hallucinations. I had no deep-seated beliefs that would lend themselves to wishful thinking about ghosts. If anything, I was extremely skeptical about the paranormal.
I wasn't anymore.
Seventeen years earlier, Iris had broken through the wall I'd built to protect myself from a difficult home life. On Oct. 2, 1999, Iris broke through the walls I'd built around my consciousness and opened my eyes to all that is amazing and beautiful in this world ÔǪ and beyond.
Got a Cathouse Confessional to share?
We're looking for purrsonal stories from our readers about life with their cats. E-mail [email protected] — we want to hear from you!