Do you have a pet insurance policy for your cat? If the answer is no, you're not alone.
"There are more cats in the U.S. [than dogs], but fewer cats are insured," says Chris Middleton, senior vice president and general manager of Pet's Best Pet Insurance based in Boise, Idaho. "In fact, only about 20% of pets insured in the U.S. are cats."
Industry experts have theories why fewer cats are insured compared to dogs, including that fewer cat owners take their cats to the vet than dog owners and many people think their cats are unlikely to get sick or injured because they live indoors. However, this thinking may backfire.
"There are vast differences between cats and dogs," says Dr. Jules Benson, BVSc MRCVS, AVP for Veterinary Relations at Nationwide Pet Insurance. "Cats are much better at masking their illnesses, but when they do have problems, they tend to blow up. A urinary blockage is a good example. The cat is hiding under the bed and you take him to the vet and it's a life-threatening illness. And by the way, it's going to be $5,000."
Related: These Cat Foods Can Help Treat Urinary Issues
Pet insurance helps cat owners guarantee they can afford to give their cat the best care no matter the cost, says David Rogers, VP of Marketing for Cleveland, Ohio-based Embrace Insurance. "Treatment for things like diabetes, cancer and hypothyroidism can cost hundreds, even thousands of dollars. Pet insurance offers peace of mind for cat owners that they'll be covered if and when the unexpected happens."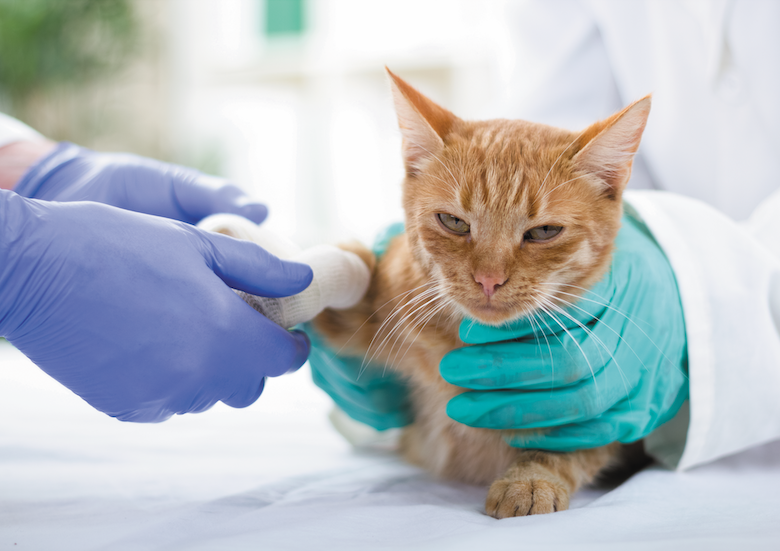 If you're thinking about getting insurance for your cat, you might have some questions. Here are the answers you need:
What does pet insurance cover?
Basic pet insurance policies cover illness and injury, such as upper-respiratory infections, urinary-tract infections, vomiting and diarrhea, skin infections, broken limbs, eye injuries and much more.
Pet insurance does not cover routine and preventive services like vaccines, spaying and neutering, annual bloodwork or urinalysis, and dental cleanings. Many providers offer wellness care "riders" (which you may add on to your regular policy for an additional fee). Similarly, some companies offer riders for cancer treatment, if cancer is excluded by the primary policy; with other companies, cancer treatment is included as part of the primary policy.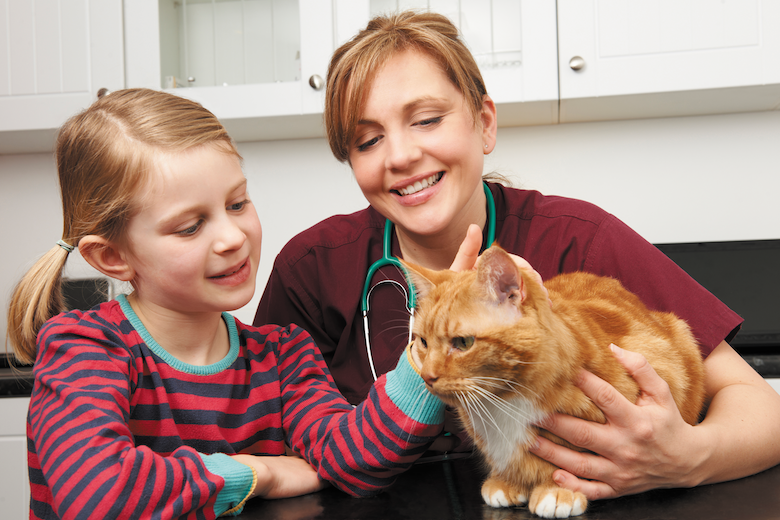 Does my veterinarian need to be in-network?
No. You can use pet insurance to see any veterinarian. In most cases, you pay your veterinarian at the time of services, then later submit a claim to the pet insurance company for a reimbursement check.
What is the best age to buy pet insurance?
Insuring your cat in kittenhood and keeping the policy active is usually your best bet. It's more expensive to insure an older a cat, and any pre-existing health conditions the cat experiences prior to starting insurance will not be covered.
If you didn't get insurance for your kitten, it doesn't mean it's too late. It might make sense to insure a young-adult or middle-aged cat who hasn't experienced any serious health problems; she might develop age-related problems or suffer an injury in the future.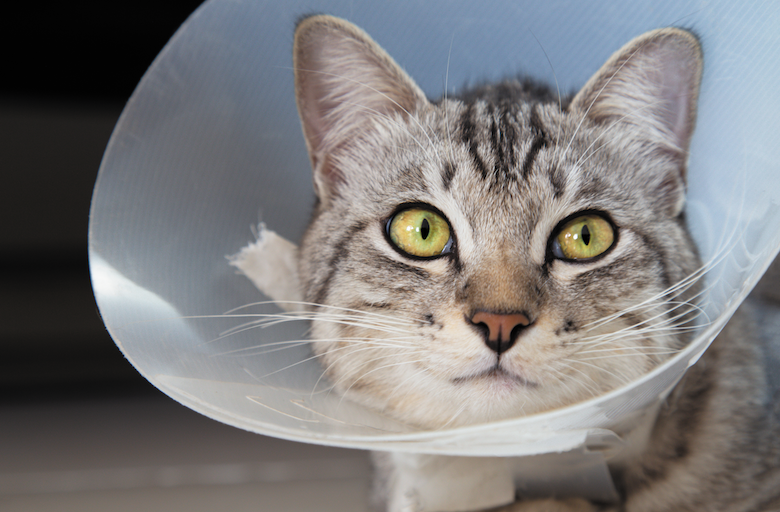 Are all pet insurance policies the same?
No. Do your research and look at these key areas when comparing policies:
Annual premium: This is the cost to purchase insurance for one year. It's is based on certain factors, including your cat's breed and age, whether he is spayed or neutered, and where you live.
Deductible: This is the amount you must pay out of pocket before you can be reimbursed for the covered expenses on your bill. Typically, the higher the deductible, the lower the annual premium. The deductible may be annual, per condition/incident or per visit.
Reimbursement (payout): This is how much the insurance company will pay you back after the deductible. Typically, the higher your payout percentage, the higher your annual premium.
Are pre-existing conditions covered?
No. Before buying insurance for your cat, consider her past health history.
What about purebred cats?
Some pet insurance policies exclude diseases and conditions for breeds that are genetically predisposed. If you have a purebred, look for a policy that doesn't exclude genetic conditions in purebreds.
Is pet insurance worth it?
Choosing pet insurance for your cat is a personal choice. Some cat owners prefer to set aside a little bit of money each month for cat health emergencies. That said, a major health issue could cost more than you manage to save. If you decide to buy, consider whether you want insurance for accident and illness, wellness coverage or a combination of both.
"Understand the product you're buying," Dr. Benson says. "If you want a complete financial tool for managing everything to do with your pet's health, then pet insurance with a wellness rider is a good idea.
If all you're looking to do is avoid financial catastrophe if something terrible happens to your pet, other products might be more suitable for that."
If you haven't explored pet insurance, you might be surprised at how affordable it can be. "The average cat policy for accident and illness is running about $25 per month," Chris says. "People see that price and think it's way too much. I think it's a bargain. That's four lattes. It's a bargain for the security that you're buying."
Top photograph: PeopleImages | Getty Images