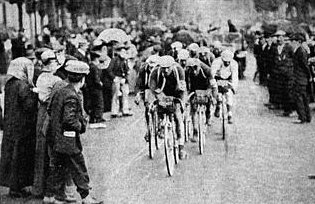 Surely you have heard of erythropoietin alpha, also known as Epogen or EPO. EPO stimulates the body to produce red blood cells. These additional red blood cells allow Tour de France competitors to improve their performance without the hassle of traveling to the Altiplano to train. This tactic is called blood doping.
EPO has legitimate medical and veterinary uses. Specifically, it is used in cats to treat anemia secondary to chronic kidney disease.
The abuse potential of EPO is not its only downside. EPO is a human hormone. It stimulates cats' blood producing cells, but it also can stimulate their immune systems. Cats whose immune systems react to EPO develop catastrophic anemia that only can be treated with lifelong repeated blood transfusions.
However, the August, 2011 issue of Veterinary Medicine reports that a similar new agent, darbepoietin, may be equally effective but less stimulating to cats' immune systems. If your cat suffers from anemia secondary to kidney disease, you should discuss this drug with your veterinarian.
The article does not mention whether darbepoietin will show up on blood doping tests. I imagine it will, but nonetheless, Tour de France cyclists may still wish to discuss this new agent with their drug dealers.
Photo: Going slowly in 1912 — before the invention of EPO.