Those of us who love cats know that so many cats need help. How can we possibly make a dent in the problem of overpopulation, abandonment, and disease — not to mention other issues? I think it's important to remember that one person can't do it all, but we can each make a difference in our own way, whether it's one small action or something more newsworthy.
I also believe that what we do will be most effective if it aligns with our own personal talents and tendencies. You may like to make a difference in a quiet, behind-the-scenes way, or in a bigger fashion. It's all good. When problems feel overwhelming and big, focus on what you CAN do.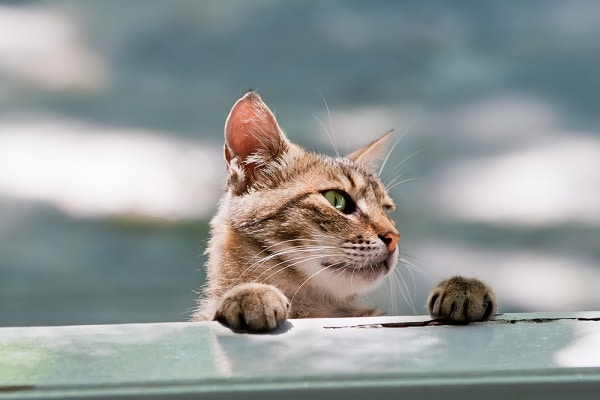 Here are some of my initial thoughts — I'm sure there are many more ideas that can be added to this list.
Top 10 Ways to Help Cats and Make a Difference
1. Spay and neuter
Spay and neuter your pets. This saves endless potential future generations of kittens from being born, and potentially suffering abandonment, death, or a possible very hard life. This is such a simple thing to do. If you're strapped for funds, look into low cost spay/neuter resources in your area. As I learned a few months ago when writing on this topic, kittens can be fixed quite young (see the comments). This further lowers the probability that a very young cat could get pregnant and produce more kittens.
---
2. Trap-Neuter-Return
As a writer about cats, I've met more and more people who help with feral cat care. Some organizations, like Felines and Friends Foundation of Vermont, have received grants to support their TNR work. If you want to help ferals, learn how to trap and release them, and learn about providing shelter. Neighborhood Cats TNR Manual is an extensive guide to feral cat care.
---
3. Donate food and supplies when one of your animals pass on, or donate anyway
We just had a dog pass on, and she had gotten very fussy at the end about what kind of dry food she would eat. We tested a bunch of really good food, and ended up with an excess, since she seemed to only want canned food. I took a trip to a local animal shelter for the first time and donated a bunch of dog and cat food. The shelter was quite appreciative and I got an informal tour. I was very impressed and am going to volunteer there.
You can also donate your unused medications for a pet who has passed on, if your local vet will take them. One vet I knew set these aside for clients who couldn't afford the meds. It all helps and is appreciated — we've probably all been in a spot where medical care for our cats was a challenge budget-wise.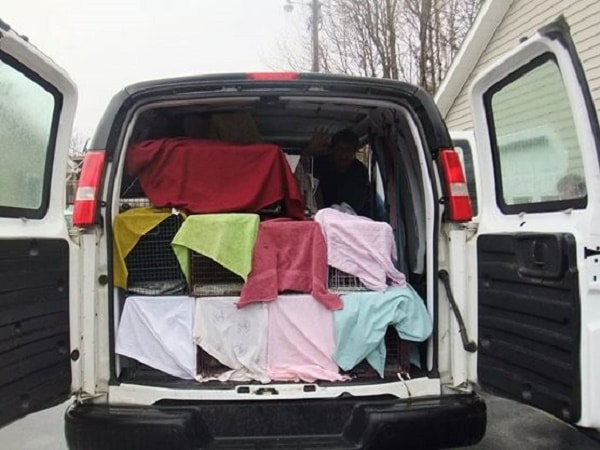 ---
4. Start a food bank for those who can't afford cat food
In my old town, the local vet had started a food bank for area people who could not afford to feed their pets. Think about how many pets are given up because the owners felt they couldn't afford pet care. This is an ingenious idea, and could be worked in sync with a local food shelf, or any central gathering place.
---
5. Adopt from a shelter
Every cat we adopt from a shelter creates room for another cat needing to come in. In some cases, it may save a cat from euthanasia. Get familiar with your local shelters. Volunteer! This also helps, and time spent with the cats helps socialize them and make them more adoptable.
---
6. Consider adopting a special needs or older cat
Obviously, these cats often get passed over in favor of younger or healthier cats. It could be worrisome to adopt a cat that you might not have for many years. But you would be giving that cat a great gift — a good home for his remaining life. When I adopted Kali Ma, she was young and healthy, but I was amazed to learn that people had passed her by because she had three legs. Apparently people feared this kind of "special need." I hope that thought has evolved since then. Kali lived to be almost 18.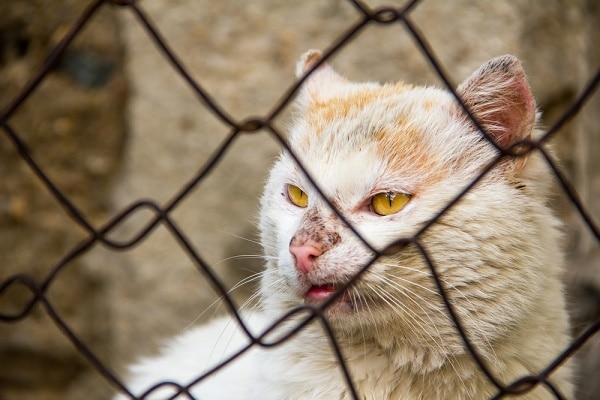 ---
7. Support your favorite animal welfare organization
You're going to be most excited about something that resonates with you, so support the organizations that are doing the work you most care about (or do some work yourself). If you care passionately about TNR and feral populations, put your focus on helping in these arenas. If you love to foster, focus on that. If you can't house another cat, help your favorite organizations in other ways — cleaning, volunteering, PR and writing, mailings, etc.
---
8. Host a fundraiser
Host a fundraiser to help cats, or become involved in one. This can be as simple or as involved as you want to make it.
---
9. Teach others and lead by example
I've been amazed at how effective this is, and you can do this without even trying. If you treat your cats well, people will notice. Sometimes they will even comment. Perhaps it helps others to see what a rich relationship is possible with our cats, with some time, attention, and love. This makes more of an impact than we realize.
---
10. Open up a space in your home if you can
Can you take a cat? Be honest with yourself — you're not doing anyone any favors if it's impossible for you to take or support another animal. However, if you have the means and the desire, you're providing a huge gift for the lucky animal. If you can't adopt a cat, can you foster?
---
11. Educate
TNR activists I know post educational flyers and material around their neighborhood. Even just sharing the story, for example, of a feral cat that you may have rescued or TNR-ed might educate someone who hears the story.
These realizations are always surprising to me. I recently talked at a church about the human/animal-companion bond. When I was done, a woman came up to me. She said she had really been hurting after the loss of her cat in January, but after hearing me speak, was actually considering opening her heart and adopting again. That surprised me but made me happy.
I am sure there are many many ways that we can help to continuing improving the welfare of cats. What are some of the things you've done, or could suggest?
More by Catherine Holm:
---
Feature Image Credit: Africa Studio, Shutterstock