At least once a year, we go to visit our family out of town. They have animals of their own, and it's a long drive, so taking our own pets is out of the question. While we have a great place to kennel our dog, the cats are a different story. Some people believe that because cats are often synonymous with independence, cats are fine for days with a big bowl of food, some water, and a clean litter box. One rambunctious move, and that water can be spilled; food can spoil; and by day two, that litter box is going to stink. Combine those possibilities with the fact that your cat genuinely needs social interaction and mental stimulation, and leaving your cat alone shouldn't even be an option. So what do you do with your furry pals if you can't take them with you? You essentially have three choices: Use a boarding facility, send them for a "sleepover," or hire a cat sitter.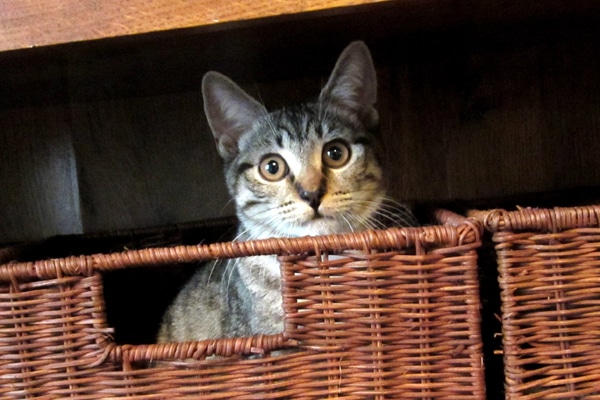 Boarding facilities
Believe it or not, boarding is a possibility for cats. Many vets, groomers, and kennels offer facilities for cats, although these accommodations are not always separate from their canine counterparts. The simplest form of cat boarding involves leaving the cat in a cage, along with a litter box, food and water, and perhaps a bed or a few toys. The litter box is changed daily, and the food and water refreshed, but otherwise, your cat is alone. Other facilities, like Neverland Kennel and Cattery, offer communal boarding, also known as "catteries."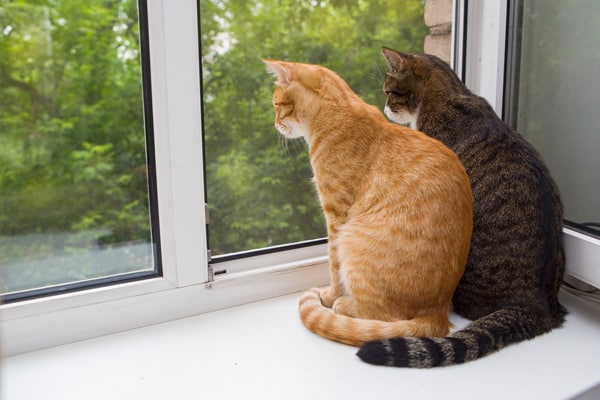 Like other boarding facilities, catteries require that your feline friend be up to date on vaccinations and have a clean bill of health. This is vital to ensure the health and well-being of the other cats your little darling will come into contact with.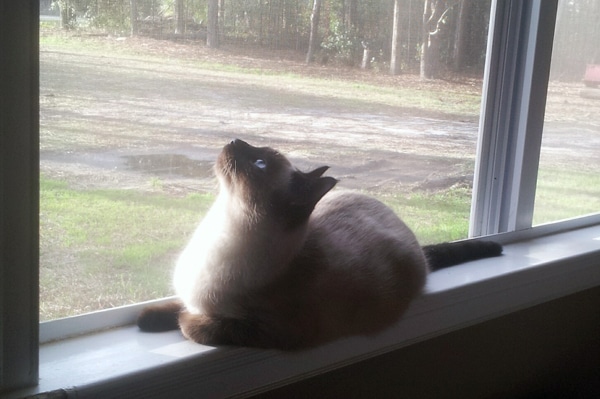 Kitty sleepovers
Another option is to let your cat have a "sleepover," or stay at someone else's house. This may work well if the person does not have cats or has very friendly cats. As cats can be territorial, this option may not bode well if the person hosting the sleepover has territorial cats and/or cannot offer a secluded room for your kitty. This can cause undue stress for both your cat and the resident cats, particularly in the areas of food and the litter box. To avoid any issues, you'll want to make sure that all of the cats are up to date on their vaccines, your cat gets along with any resident cats, and there are sufficient hide-away areas and clean litter boxes to help reduce stress. If you have a social cat, this can be a very enriching and fun environment for them to enjoy in your absence.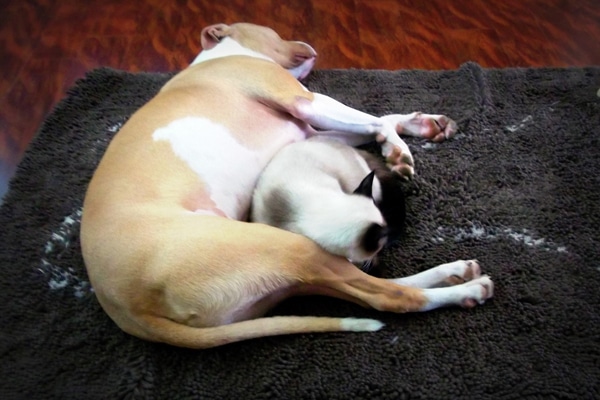 Cat sitters
These are my personal favorite, and the option I have chosen each time we have gone out of town. Cat sitters can be professionals for hire, a family member, neighbor, or friend that you trust to enter your abode and care for your beloved feline(s). I suggest choosing someone who lives close to you or who isn't opposed to staying over at your house in your absence. It's a very good idea to have the potential cat sitter over prior to leaving them with the task of caring for your cats so that they know where the food is, how much to feed them, how to handle the litter box, and so on. They can also take some time to let your cats become familiar with their scent, if they aren't already.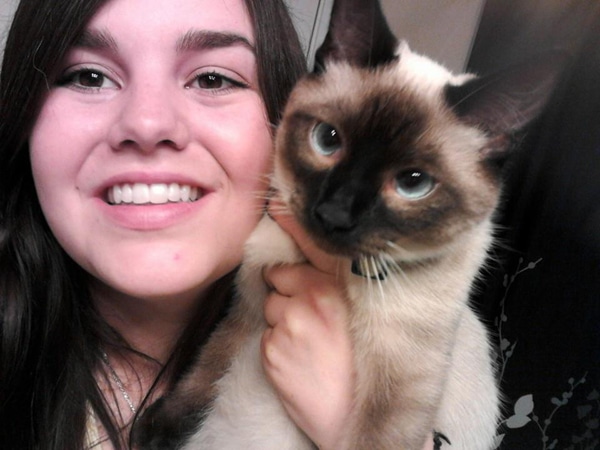 The last time we went out of town, we had our neighbor take care of our cat. She came over twice a day to refresh the food and water bowls, scoop the litter boxes, and give him some playtime. It felt good not to have to worry about if he would be stressed, as he was staying in his home environment with few changes. In exchange, we have taken care of their cats when they have gone out of town. It's a win-win for us!
What do you do with your cats while you're away? Have you ever used a cattery? Let us know in the comments below!
About Meghan Lodge: Fits the Aquarius definition to a fault, loves animals, and is always pushing for change. Loves ink, whether it's in tattoos, books, or writing on that pretty sheet of blank paper. Proud parent of Toby (cat) and Axle (dog). I'm a former quiet nerd who's turned bubbly animal-obsessed advocate.
Learn how to live a better life with your cat on Catster: