It has been said that, over the course of their lives together, dogs and their owners start to look like each other. In three years of writing for Catster and Dogster, among the observations and truisms I've noticed is that cat owners also resemble their pets — not physically, but temperamentally.
Cat people tend to be curious about a wider spectrum of things, and to think more associatively, particularly when it comes to art and culture. Today I offer a survey of favorite songs by one of my favorite musicians, Chan Marshall — pronounced "Shawn," and short for Charlyn — who records and performs under the stage name Cat Power.
It's a name that seems like it would naturally appeal to cat lovers, who gravitate toward almost anything even tangentially cat-related. One could wish that Marshall's nom de plume had the least bit to do with our furry friends, but alas, legend has it that her stage name has more to do with heavy machinery than domestic animals. For the sake of relevance, though, here's a photo of the singer-songwriter with a cat friend.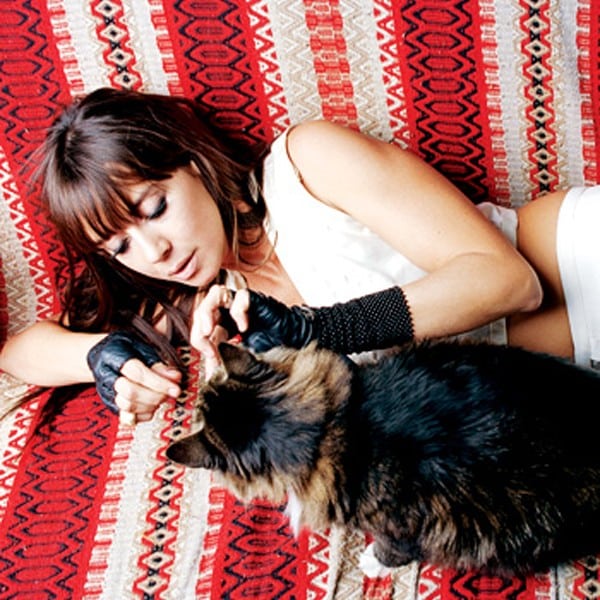 I trust the open-mindedness of Catster's readers; the Catster community has kind enough to indulge my preoccupations many times in the past, whether it's comic books, 18th-century poetry, or Doctor Who. I love the music of Cat Power and want to celebrate her art and share the trajectory of my fandom. Who knows, you might find a new favorite song you and your cats can enjoy together.
My journey to Cat Power
I experienced my own personal awakening to music as a high schooler in Georgia during the early 1990s. As a melancholic youth, I was drawn to bands such as The Smiths and R.E.M. because it reflected my introspective mindset. Beyond Tori Amos, the vast majority of my favorite musicians were also dudes.
By the close of the decade, I was graduating from university, and it was during my senior year that I discovered the music of Cat Power, who began to radically transform my listening habits and shift what I wanted from music. The song that cemented my appreciation of Cat Power was "Cross Bones Style" from Moon Pix (1998).
1. "Cross Bones Style"
We're fast approaching the 20th anniversary of its release, and Moon Pix remains a landmark album for many fans and aficionados of independent music. The album's cover art has become iconic in its own right. Here is the original: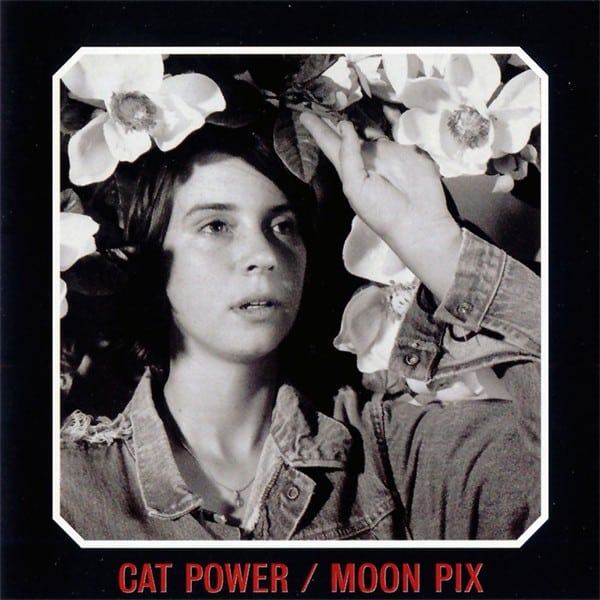 Speaking of my hobby horses, any Catster reader who has come across my "how to draw a cat" tutorial knows that I have a lifelong interest in creating art myself. It wasn't long after I started developing my own artistic style that I tried my hand at interpreting the cover. I called the piece "It must just be the colors," after a line from another Moon Pix gem, "Colors and the Kids."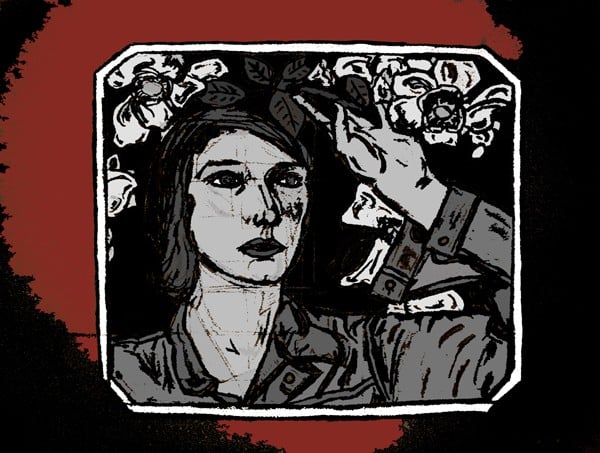 The cover of Moon Pix has been adapted and reinterpreted by artists across a variety of media. Only three years after Cat Power's record came out, The Shins' video for "New Slang" (2001) paid tribute to Moon Pix, alongside other classic indie-rock album covers. Look for lead singer James Mercer's Cat Power tableau vivant around the 1:10 mark.
Among the legions of reinterpretations, I am compelled to share this one by Alfra Martini. Martini, a Brooklyn-based musician and graphic designer, is also the creator of The Kitten Covers on Tumblr. The site should tickle any cat or music fanatic, as it pays homage to many classic cover images, replacing their primary figures with pictures of kittens.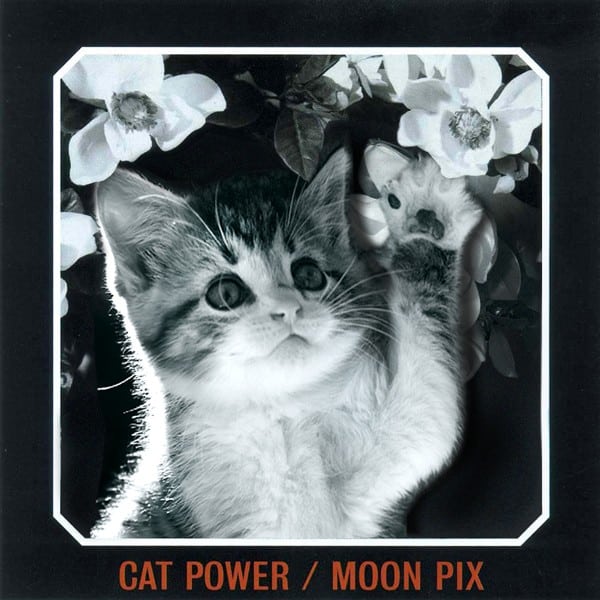 Once I was fully steeped in Moon Pix, I did what I imagine many music lovers do, which was to explore Marshall's back catalogue. My first stop was What Would The Community Think (1996). The song that sticks out most powerfully to me from this record is:
2. "Nude as the News"
To the unaccustomed ear, Chan Marshall's music might sound discordant and her lyrics obtuse. Her voice veers from a comforting croon to a piercing howl. Cat Power's early career can be challenging to get into, but it rewards repeated listens.
I began to not only admire Marshall's output to that point, but also to anticipate new releases with palpable excitement. The next full-length from Cat Power, The Covers Record (2000), came out during the first year of my masters degree program. From it, we draw the next song, a sparse and gorgeous version of the time-tested standard:
3. "Sea of Love"
You might recognize this from Diablo Cody and Jason Reitman's movie Juno (2007), which featured this version of "Sea of Love" in its soundtrack. A few years on, I was well into my Ph.D. program, and Cat Power was well and truly ensconced as a core part of the soundtrack to my own life story.
From You Are Free (2003) onward, Marshall was working toward a poppier and more accessible sound. I have many favorite tracks from this record, including "Free" and "Maybe Not." The one I've selected to share is:
4. "He War"
You Are Free consistently vies with Moon Pix as the Cat Power record I treasure most, and the one I return to most frequently. I was living in the Chicago area at the time and saw Marshall perform at the Abbey Pub during her tour in support of You Are Free.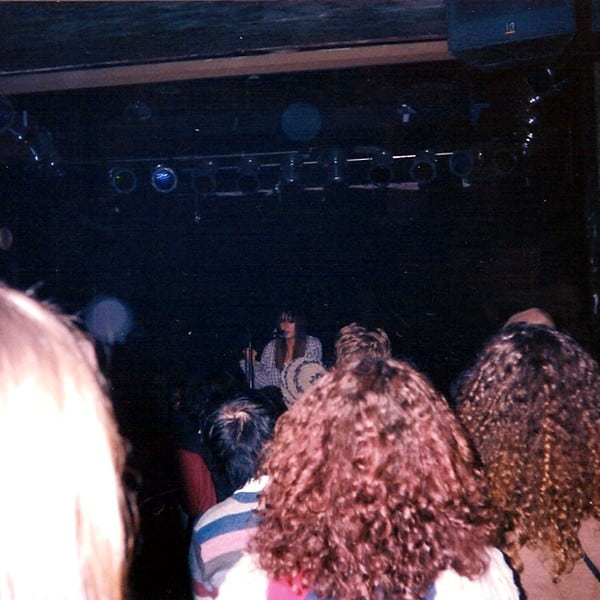 It's the only chance I've had to see Cat Power play, and it is still an enchanting memory to revisit.
I was still slogging through my doctoral program when the next Cat Power record was released. This was The Greatest (2006), an album that was decidedly cleaner and prettier than anything she'd put out in her career. The first song, the gorgeous title track, hasn't left my mp3 player in the decade that's followed.
5. "The Greatest"
As I wound down, and ultimately abandoned, my academic career, "The Greatest" became a touchstone for me. Its great beauty gave a voice to the regret I felt about having to leave academia. It also provided a consistent measure of solace as I sought a new way forward.
Marshall's next collection of original songs, Sun, dropped a few days after my birthday in 2012, and not a moment too soon. I'd officially left the career track I'd been on since college and was trying to find new sources of joy and fulfillment. Sun is unlike any Cat Power record to date, with far more electronic, even dance-y, elements than she'd ever incorporated before.
6. "Cherokee"
It's also her most upbeat release. The song I've chosen, "Cherokee," is as straightfowardly pop-inflected as Cat Power gets. Though I've heard the song countless times by now, every single time I reach the three-minute mark, the bizarre intrusion of a bird-of-prey sound effect catches me off guard. I can't help laughing aloud with pure delight.
Do you have a favorite Cat Power tune?
It didn't take more than a couple of listens to "Cross Bones Style" in the late 1990s for me to embrace Chan Marshall's music as Cat Power. As with my youthful interest in R.E.M., the fact that Marshall was also originally from Georgia only intensified the feeling of connection. Following musical acts like these established roots for what would become a great love for local music, a tendency that blossomed when I moved back to the South.
Here in North Carolina, I've been much more active in seeking progressive, challenging, women-fronted acts, including Mount Moriah, Sylvan Esso, Loamlands, and See Gulls, among others. Cat Power's music has an important place in my heart, and coming to her work marked a significant turning point for me. She affected not only the kinds of music I enjoy, but also led me to being more intentional about the nature of the voices that create it. I hope one of these songs has struck a chord with you.