---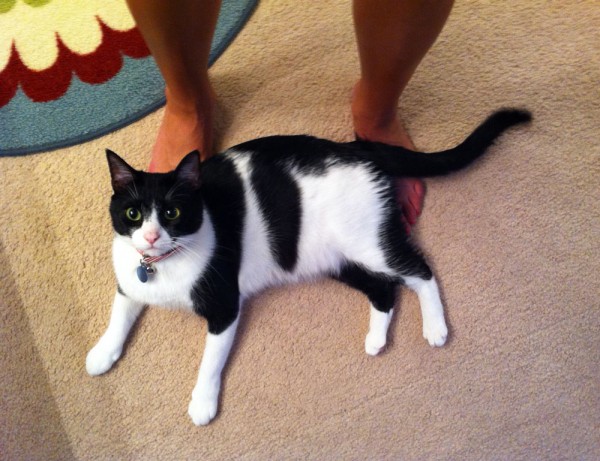 I don't know about you kitties, but one of me and my brother's favorite times to rub on Mom's legs is when she is, um, on the toilet. To us, it's potty time! (Get it? Like party time? MOL!)
As soon as we hear the seat, we know it's time to potty! My brother, Pimp, usually beats me in there, but I'm right behind him. We refuse to give her even two seconds of privacy.
I mean, if she wanted privacy, she shouldn't have gotten cats, right?
The funny thing is, potty time is the only time I ever rub on her legs. I don't even know why, but it's the only time I do. All the rest of the time I like to yell at her and stand up real tall and reach up on her thighs so she can pick me up. Which she does, of course. I'm too cute not to.
Do you kitties love potty time too?