Thanks to a crazy coincidence involving our CFO, his wife and a Catster tote bag, we were "introduced" to this amazing cat.
In December 2016, Zapp Zappleton's kitten curiosity got the better of him when he bit into a wire in a faulty electrical socket and was electrocuted, causing major damage to his nose, tongue and trachea, and he was rushed to Animal Clinic of Milford in Connecticut. Although his family adored him, they couldn't provide the intensive care he needed, so he was surrendered to the clinic in order to give him a fighting chance.
A day after arriving at the clinic, Zapp had to have a tracheotomy to help him breathe. Over the next few months, he had countless surgeries and had to be tube fed.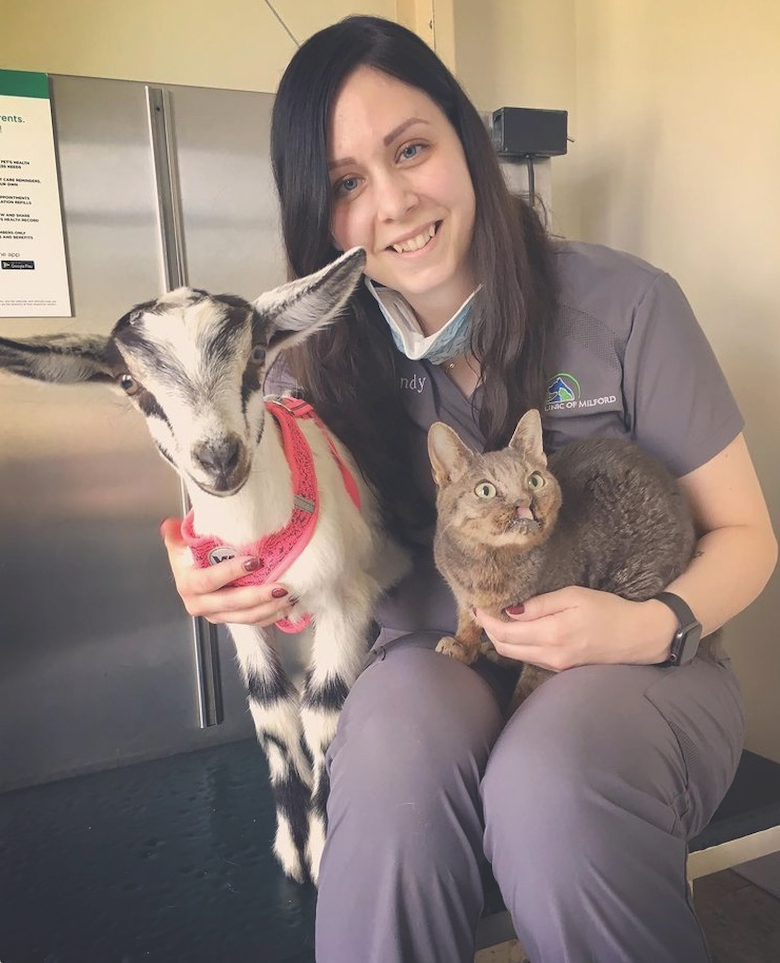 At the time, Wendy Andersen was a vet tech at the clinic, and she helped care for him after his multiple surgeries. Because he was in such bad shape those first few months, he really couldn't be left alone, so Wendy would take him home at night for treatment and observation.
It's no surprise that the two bonded — and now, Zapp has become a permanent member of Wendy's family.
Through all of the ups and downs and even a few brushes with death, Zapp has always had a positive attitude. He even purred through all his treatments.
Thanks to the dedicated medical team at the clinic, Zapp has been given a second chance. He inspires people every day with his resilience and zest for life. He loves everyone he meets, as well as treats, bird-watching, his fish stick toys and, of course, his mom.
A typical day starts with breakfast (because of his injuries, he's a rather messy eater), then he burrows under blankets and naps while Wendy is at work. Once she gets home, it's all cuddling all the time. And
that's the way it should be.
Follow this sweet boy on Instagram @zappzappleton.