Choosing a healthy cat food can feel overwhelming, especially when you look at the sea of brands, formulations, and flavors. Before choosing a food, first identify your cat's life stage.
"Cats have different nutritional needs depending on where they are in their stage of growth and life cycle," says Johnna Devereaux, clinical pet nutritionist and owner of Fetch RI in Richmond, Rhode Island. "Feeding a cat to support those needs is important to their vitality and will help them achieve good health."
Kittens less than 1 year old should eat kitten food (called growth) or a food labeled for "all life stages." Adult cats older than 1 should eat adult food (called maintenance) or a diet labeled for all life stages. Cats 11 to 14 are considered senior, and cats 15 and older are classified as geriatric. Though senior and geriatric cats can eat maintenance or all life stages foods, they might benefit from a diet formulated for older cats.
Whatever your cat's age, she'll benefit from these important feeding do's and don'ts.
The Do's and Don'ts of Choosing Cat Food
DO Choose a Complete and Balanced Cat Food
The most important thing you can do when choosing a cat food is to look for a statement on the label that says the food meets the standards established by the Association of American Feed Control Officials (AAFCO) demonstrating that the food is complete and balanced for the cat's life stage: growth (kittens and pregnant or lactating queens), maintenance (adult cats) or all life stages (any cat from kitten to geriatric).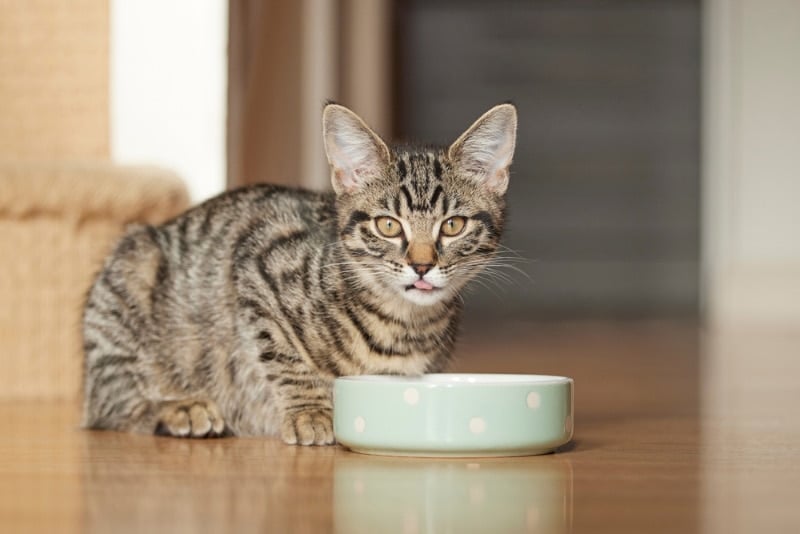 DO Choose a Food for Your Cat's Life Stage
"An animal's nutritional requirements vary depending on their life stage," says Dr. Jennifer A. Larsen, professor of clinical nutrition at UC Davis' School of Veterinary Medicine. "Very young kittens typically need a more energy-dense diet so that they need to eat less volume, while older cats are predisposed to obesity and usually do better on diets with lower calories."
DON'T Feed Your Kitten an Adult Cat Food
Kittens should not eat food intended for adult cats. "Adult cats can eat kit-ten food as long as they tolerate the higher calorie density and do not gain unwanted weight, but kittens should not eat food that is only for adults, as this will not meet their needs," Dr. Larsen says. It's generally safe to feed your adult cat kitten food if necessary, but kitten food is higher in calories, so it could cause unwanted weight gain.
DO Offer Kittens Various Foods and Textures
Kittens develop strong food preferences early in life. "Cats that have been fed a variety of foods are more likely to try something new when offered," Johnna says. "It's a good idea to make sure your cat accepts a variety of kibble flavors and shapes, as well as different canned foods, including loaf or pate type, chunks in gravy, etc."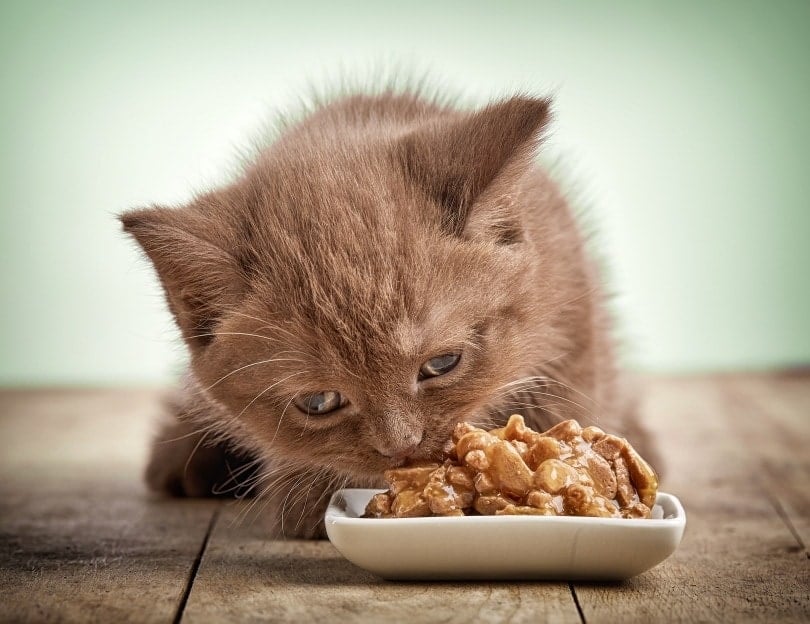 DO Count Calories
When cats eat too many calories, they risk becoming overweight or even obese. Talk to your vet about how many calories your cat needs.
"The number of calories a cat needs per day depends on a variety of factors, including age, activity level, whether they are fixed or intact, and their body condition," Johnna says. "Calorie calculators are available online to use as a starting point, but emphasis should also be placed on how your cat's body responds to the calories being consumed."
DO Choose the Right Diet for Your Senior Cat
Your senior or geriatric cat might benefit from a special diet, so talk to your veterinarian about your cat's individual needs. "Consideration of the individual is warranted during aging, as some cats are overweight while others are too thin, and there may be underlying conditions that we can address (such as arthritis)," Dr. Larsen says.
No AAFCO nutrient profile exists for senior cats, so diets labeled for senior cats may not offer similar nutrition.
"The category of senior diets is broad and does not share any particular characteristics," says Dr. Larsen, who is one of the authors of a recently published study looking at senior diets.
According to Dr. Larsen, it's long been known that cats with kidney disease require reductions in phosphorus intake, but healthy cats young and old can also develop kidney damage if they eat a diet too high in phosphorus. "For seniors, and for all cats really, there is emerging evidence that intake of diets high in phosphorus can harm the kidneys," she says.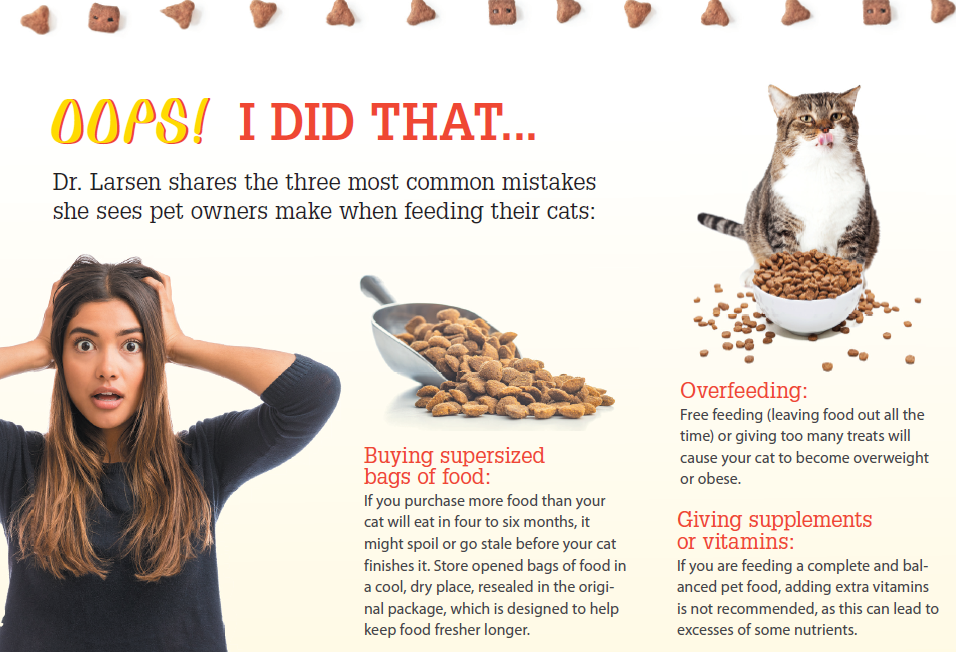 Featured Image Credit: Fayzulin Serg, Shutterstock