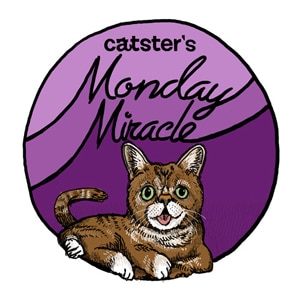 For some cat owners, All Hallows' Eve might be a time of year when you attempt to dress up your cat in a spooky outfit (and possibly end up with deep scratches for your efforts). For others, it's all about celebrating the unjustly maligned black cat. But occasionally we come across a cat who naturally looks all sorts of wonderfully freaky.
Matilda the Alien Cat is one such feline.
She first came to Internet fame in the summer of 2015 when pictures of this two-year-old tabby with the extraterrestrial-looking eyes went viral via the Reddit community.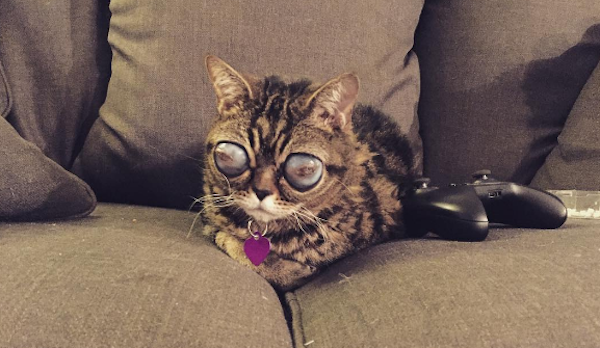 At the time, Matilda's human told the world how, after having spent the first couple of years of her life looking and behaving like a standard domestic feline, "the lenses in her eyes spontaneously detached, and since then her eyes have grown and she has lost most of her sight." What resulted was a pair of shining, multi-hued globules that cast Matilda as some sort of special messenger from another dimension.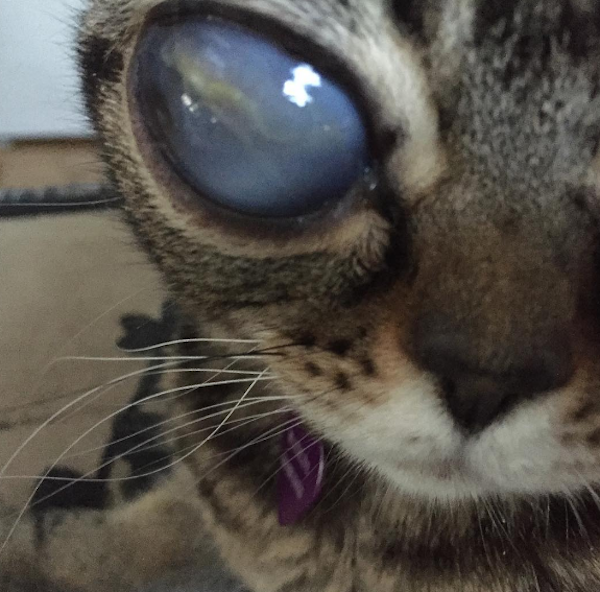 Freakily, Matilda's condition had vets stumped. As her human told me at the time, "Our veterinary ophthalmologist is amazing, but even she has not found another cat like this."
As Matilda ran with the concept of casting herself as an alien feline, she explained her mission statement to her bulging social media fan base: "Have you seen anyone else that looks like this? I'm seeking my kind."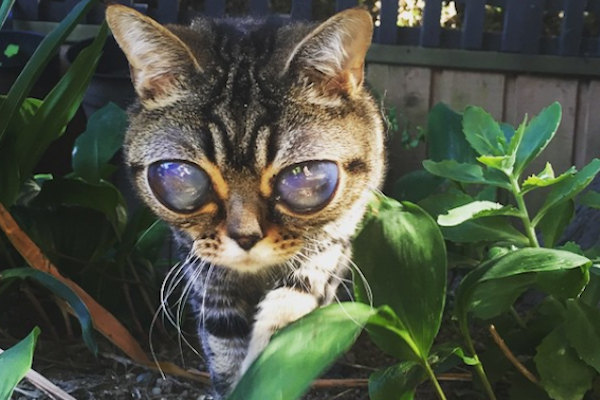 While vets and her humans continued to investigate her disorder, Matilda set about building on her online profile while also using her position to raise money for other animals in need through organizations such a Paws For Hope and the Canadian Federation of Humane Societies. (In terms of special-needs role models, her human says that Lil BUB is the one who inspired her and Matilda the most.)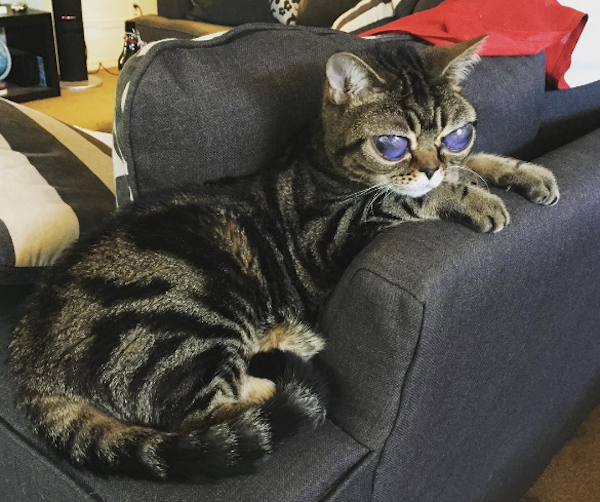 Then came the fateful day in March of this year when, as her human wrote on their blog, "Matilda's big beautiful eyes started to work against her, and they had to come out."
One night while Matilda was enjoying a nap and presumably dreaming of far-off, futuristic lands, her human went over to pet her. As Matilda returned to reality from her snooze session and looked up at her human, something appeared awry.
"Our usually happy little alien looked like she was hurting, and her left eye was gooier than normal and a little bit enlarged," the blog reads.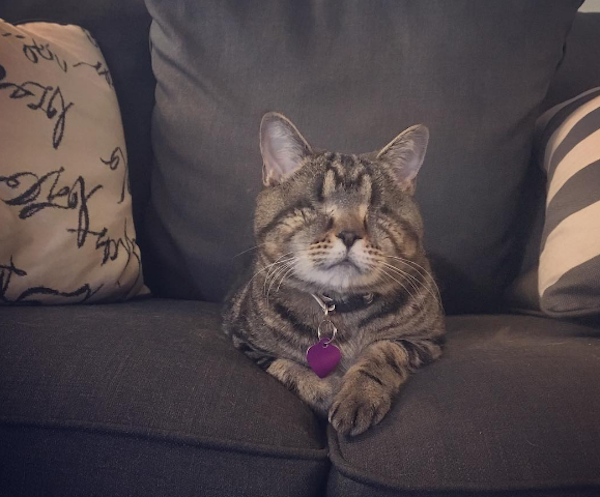 By the morning, Matilda's eye was bigger still. Once her ophthalmologist saw it, the inevitable was confirmed: Matilda's once-gleaming eye would have to be removed. (After a consultation, it was also decided that Matilda's right eye should go too.)
After Matilda emerged from her successful surgery, her human updated fans on her status in tender terms: "The face that I remembered from when she was a kitten came out from the back, all stitched up and decked out in a cone and a polka-dot ribbon."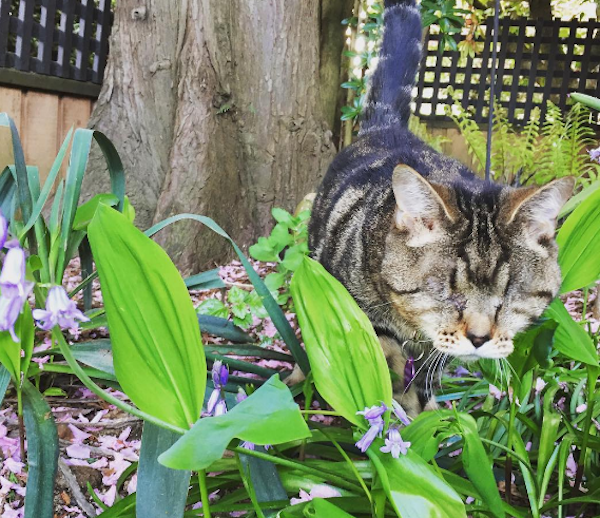 Beyond some stitches, bruising, and swelling, Matilda came through her operation successfully. Now she's focusing on reinventing herself with "her new look," while continuing her commitment to raising money and awareness for special needs animals.
Recent efforts involve being chosen as a feline luminary for the Remember Me Thursday event in September and teaming up with PetSmart to endorse National Adoption Weekend.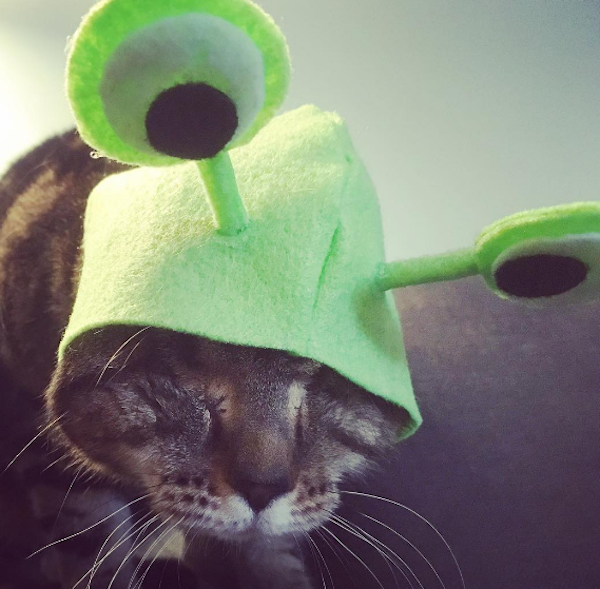 Communicating with fans on Instagram, Matilda has now posted her new message to the world:
"As you know, I'm adopted, and I think my humans would agree that I've changed their life for the better. There are so many pets out there waiting to be adopted. Will you give one of them a home?"
Follow Matilda online at Instagram, Facebook and her website.