The phenomenon of Lil Bub shows no signs of slowing down. After hitting up Catster HQ earlier in the year for a surprise visit, it seems the supposed space cat with the fly-catching tongue has been beavering away on becoming a musical muse.
This new melodious element to Bub's rise took place after Kelley Deal of alt-rockers the Breeders called up during Bub's TV show and persuaded the diminutive astro kitten to produce her next single. It's titled "Shirtcrush," and you can check it out in YouTube form at the end of this article. But first the recap!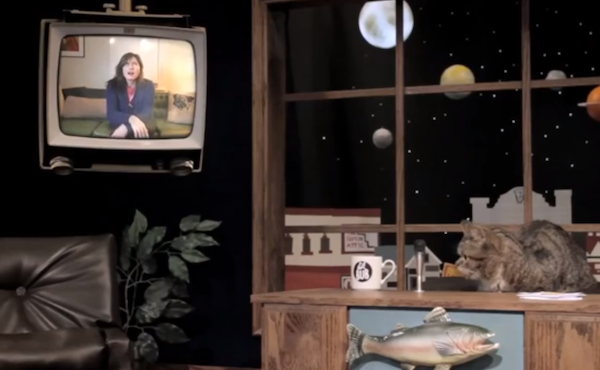 To start with, Bub and Kelley engaged in some name-dropping small talk about their music industry pal, Steve Albini, who has also appeared on Bub's show in the past.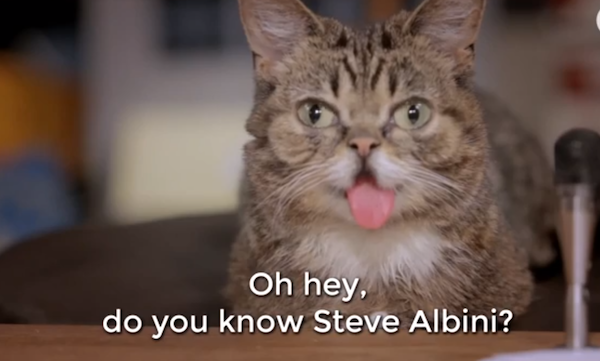 Speaking from her couch and in the company of her own cat, Kelley asked Bub whether, as the first caller to the show, she could be granted a wish. Bub acquiesced to her request to man the boards for a new song.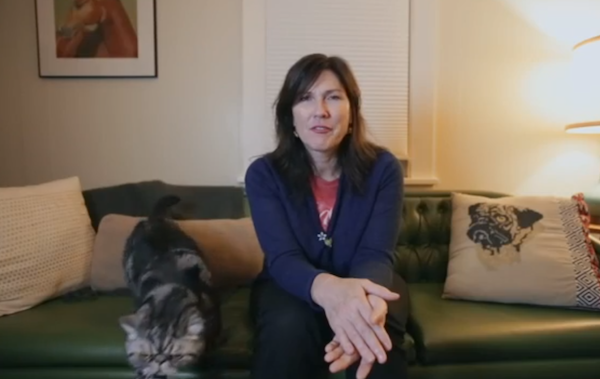 Taking up a place on the mixing desk, Bub explained to Kelley that her creative process involved a hearty dose of "science and magic." With that, she also transported a bunch of musicians into the studio to accompany Kelley.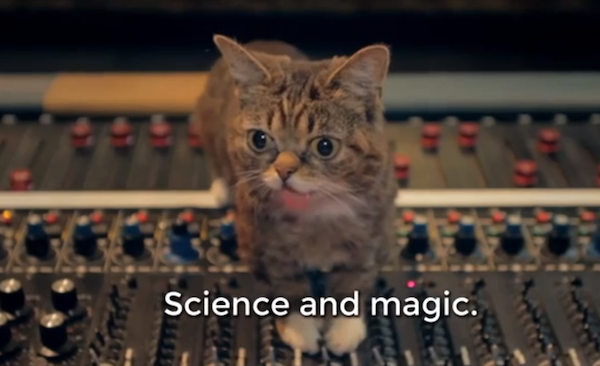 The song they cooked up together brims with good vibes and a tangible tropicália lilt. Which is probably the sort of sound that's all the rage in outer space these days.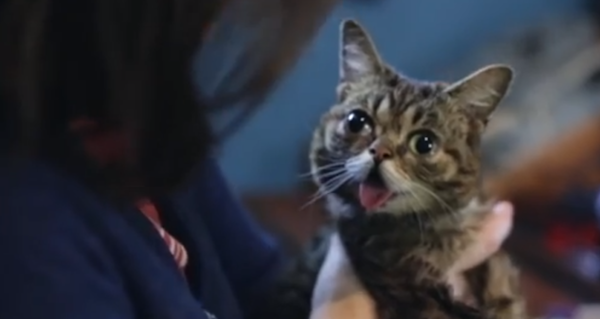 While Bub was technically meant to be producing "Shirtcrush," she couldn't resist hopping onto a keyboard at one point to embellish the song with some space riffs. Look closely and you'll notice that Bub's own playing style involves careful use of treats on the keys!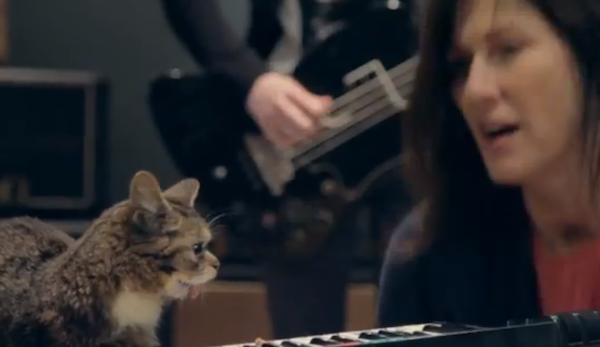 Now check out "Shirtcrush" in full by perusing Lil Bub's latest TV spot below.
About Phillip Mlynar: The self-appointed world's foremost expert on rappers' cats. When not penning posts on rap music, he can be found building DIY cat towers for his adopted domestic shorthair, Mimosa, and collecting Le Creuset cookware (in red). He has also invented cat sushi, but it's not quite what you think it is.