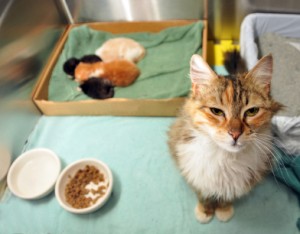 My cat is 22 yrs old. She has lost a lot of weight and she is doing her business all over the house. Do you think it is time to put her to sleep?
Debbie
St. Petersburg, FL
I wouldn't recommend putting her to sleep without first finding out what's wrong. It is true that serious problems (such as kidney failure or cancer) can cause the symptoms you describe. But so can some highly treatable problems (such as bladder infections or hyperthyroidism). And so can some problems (such as diabetes), which are treatable with effort.
Basic blood and urine tests should give you a good idea of what's going on. I recommend that you run them before you rush to euthanasia. You also should talk to your vet about your cat's condition. I don't recommend euthanasia for animals that aren't suffering.