Meet Matilda, the world's foremost alien cat. This two-year-old female tabby suffers from an ocular issue that means she resembles an otherworldly feline being — and it's a niche she's proudly riding to Instagram fame.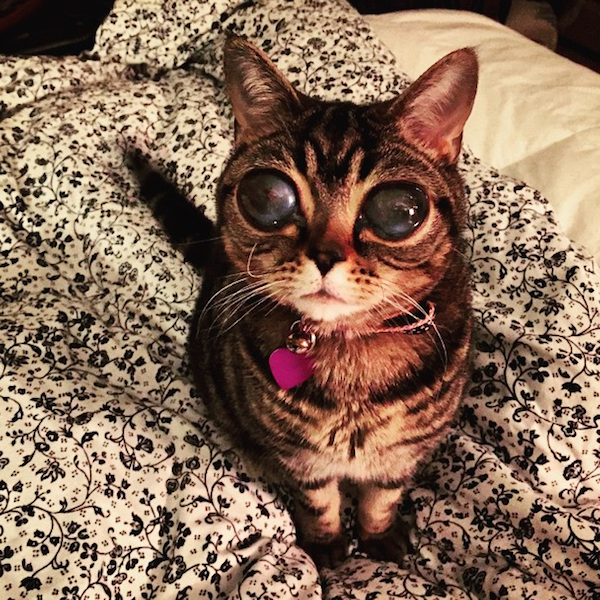 All images via Instagram.
According to comments from Matilda's owner on the popular Reddit forum, her distinctive look started about a year ago when "the lenses in her eyes spontaneously detached, and since then her eyes have grown and she has lost most of her sight."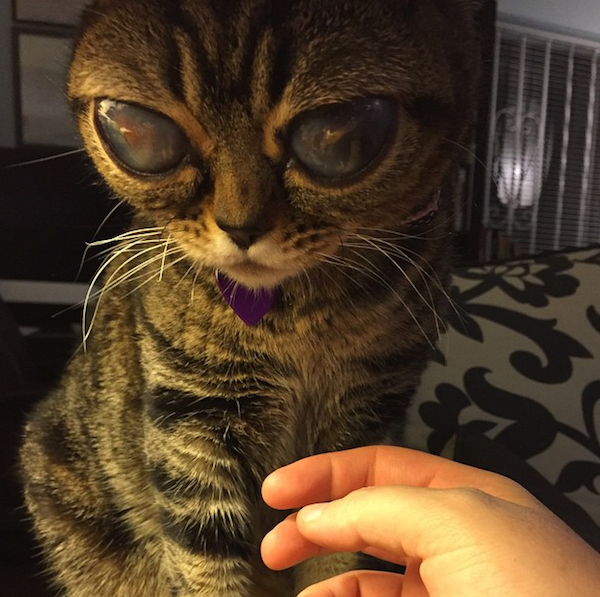 After visiting a vets and eye specialists, her condition remains undiagnosed and something of a mystery.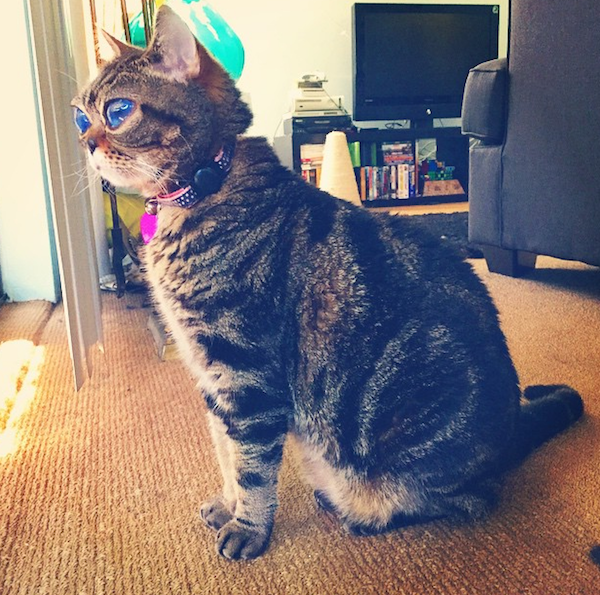 An eye enucleation might be the next step — although tests have shown that Matilda's blood and ocular pressure are at normal levels. Her owner also says that she doesn't seem to be in pain.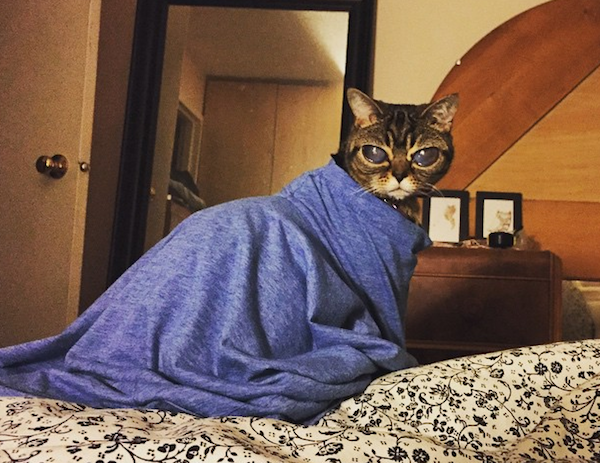 To that end, Matilda is on a mission for knowledge about her condition. Or, as she puts it on her Instagram bio, "Have you seen anyone else that looks like this? I'm seeking my kind."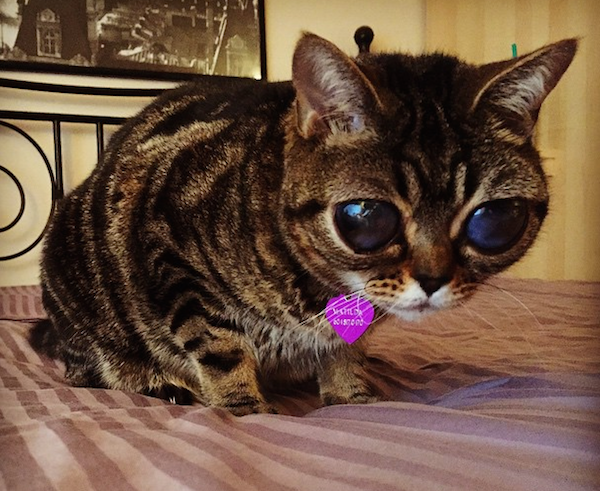 If you have any theories about what going on with Matilda's eyes — or have come across another cat with a similar ailment — let us know in the comments below.
Read more about interesting cats on Catster:
About Phillip Mlynar: The self-appointed world's foremost expert on rappers' cats. When not penning posts on rap music, he can be found building DIY cat towers for his adopted domestic shorthair, Mimosa, and collecting Le Creuset cookware (in red). He has also invented cat sushi, but it's not quite what you think it is.