What you'll need:
Green, black and gold felt
Hot glue gun or Tacky Glue
Scissors
String (optional)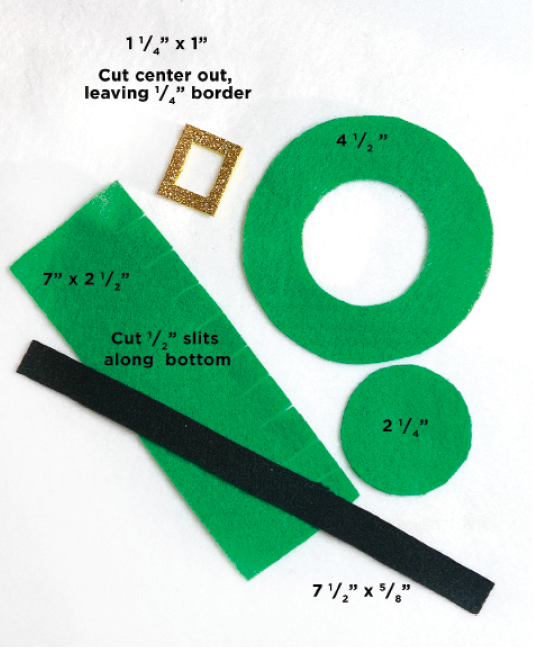 Instructions
Cut out your pieces to the measurements shown in photo.
Roll rectangular top portion of hat, overlap about a ¼" and glue.

Step 2

Insert top portion of hat into large circle and glue tabs onto bottom of circle.

Step 3

Wrap and glue black strip around hat, then glue buckle on top of strip. Glue the smaller circle to top of hat.

Step 4

Cut out felt on both sides of hat to fit over cat's ears.

Step 5

Attach a string to each side of the hat with a needle or glue (optional).