If you're looking for green holiday gifts for the cats and cat lovers in your life, check out these 10 great eco-friendly gift ideas for the Christmas season. Catnip, cat toys, accessories, and scratching pads are among the gifts we found. Recycled materials such as bamboo, cardboard, and rubber, as well as hemp, and organic growing processes go into these products.
Give your kitty a cozy sanctuary with the LoveThyBeast Energy Pyramid ($32). This four-sided pyramid-shaped cat play home is handcrafted in the USA. It's made from recycled cardboard and printed with soy-based inks.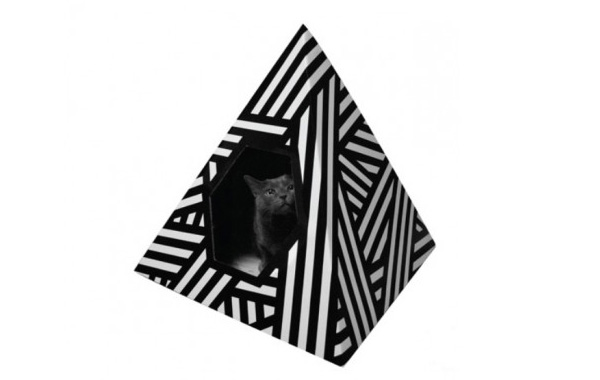 The cardboard also has an acrylic coating that makes it more durable and easy to care for because a simple wipe keeps it clean. You'll find the Energy Pyramid and other stylish cat products at LoveThyBeast.com.
---
Ring in the holiday season with these festive, colorful macrame rings ($10) made from natural hemp fiber. The rings are packaged in a plastic bag filled with organic catnip, so you can freshen them up by placing them in the bag for a couple of hours. Visit the DebBedOrganics Etsy shop for these and other hemp-based products for cats.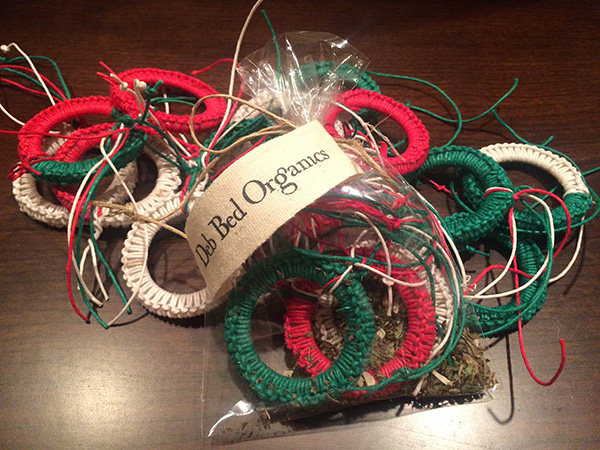 ---
Your cat will love this visitor from the North Pole. The Kitty Penguin ($12.95) is made in the USA by West Paw Design. It's one of the company's many eco-friendly products for pets. Kitty will adore her new Penguin cat toy because it's filled with USDA certified catnip. West Paw also has other holiday-themed gifts for both cats and dogs. You'll find them on the company's website and many online retailers.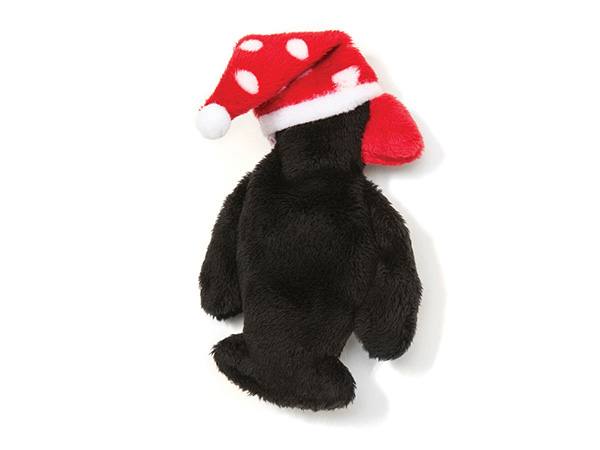 ---
4. Organic Catnip in a Collectible Tin
This certified organic food-quality catnip ($12.99 on Amazon.com) comes in a beautiful reusable tin. The catnip leaves and flowers are harvested at the peak of their potency and then naturally air-dried to maintain their potency. It makes a great stocking stuffer, and the decorative tin will look good on any mantle. Visit the PetGuard website to learn more.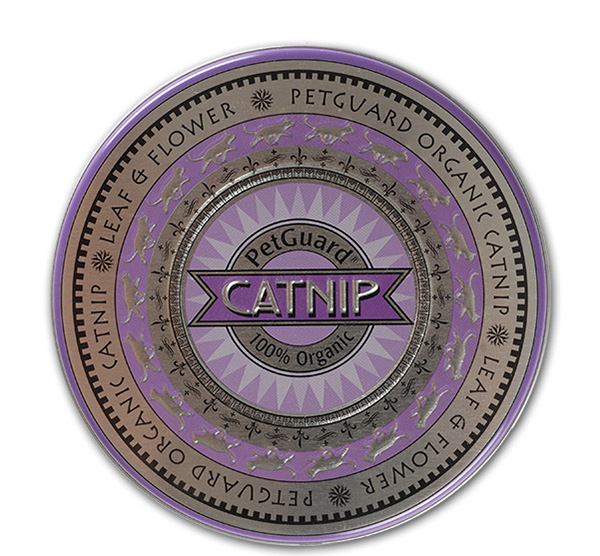 ---
While the children are sleeping snug in their beds with visions of sugarplums dancing in their heads, your cat is patiently waiting for Santa to arrive. Kitty won't have to wait much longer if you get her the North Pole Express Scratcher from Imperial Cat. ($48.99)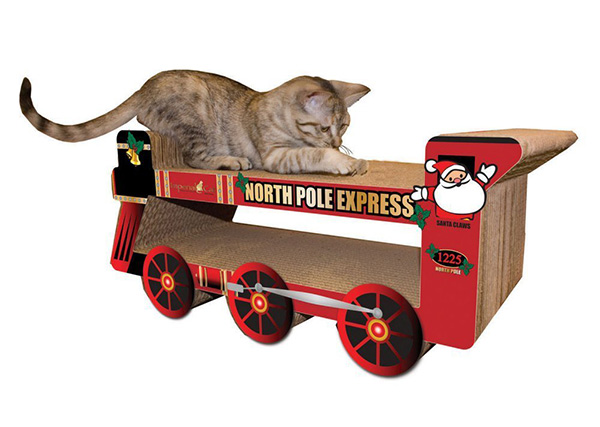 This corrugated cardboard scratcher is made in the USA from 100 percent post-consumer recycled materials, and it's also recyclable. Rub in some of the included organic catnip, and your cat will climb aboard believing she's on the express train to fun.
---
Made in the USA from recycled rubber, the Or├® Pet Black Cat Face Placemat ($10) is a whimsical yet practical gift. This cheeky mat is sized for a kitty-sized food bowl and water dish. Its non-slip surface holds bowls in place while protecting your floor from food spills. The Black Cat Face Placemat and adorable matching accessories can be found online at the Or├® Originals website.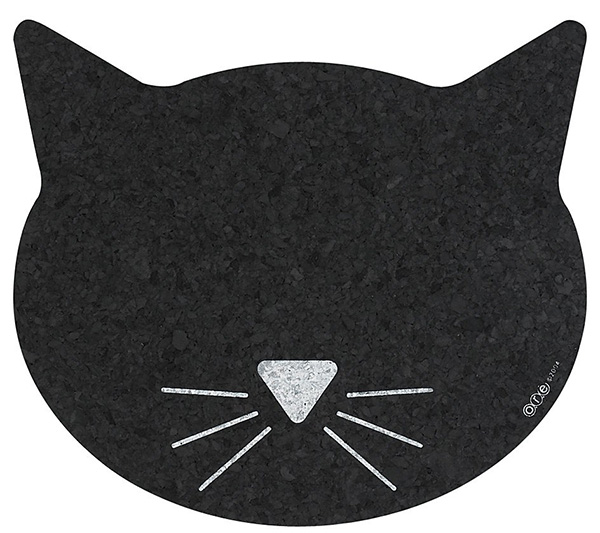 ---
7. Alfie Pet Bamboo Bowl
Here's the perfect accompaniment for a recycled rubber placemat. It's the Alfie Pet Bamboo Bowl ($7.99). Made from sustainable and biodegradable natural bamboo fiber, these food bowls are beautiful and eco-friendly.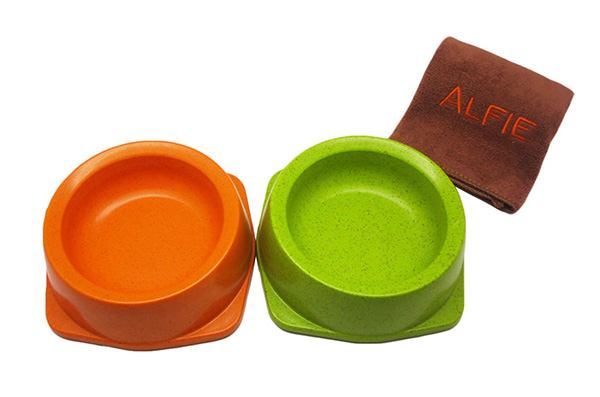 A set of two bowls comes with the Alfie Microfiber Fast-Dry Pet Drying Towel. This ultra-absorbent fast-drying microfiber washcloth can replace throwaway paper towels. You'll find the Alfie Pet Bamboo Bowl at various online retailers including Amazon.com.
---
Nothing beats a classic tube-shaped catnip toy like one stuffed full with organic catnip. The Fat Cat Appeteasers ($4.99) come in an assorted package of two. Your cat will be drooling to chomp onto the Cocktail Weiner Dog, Mouse A Roni & Cheese, or the Teenie Sardini.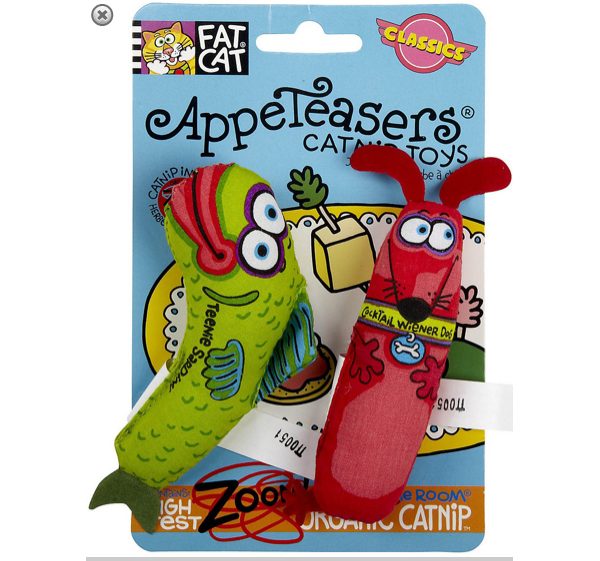 These bite-sized toys are the perfect prelude for a full course of fun. Order yours at an online retailer such as Chewy.com.
---
9. Tuckered Out Bed
Transform your cat's nap into a spa experience with the Tuckered Out Bed ($89) by West Paw Design. This cat bed is made with eco-friendly hemp, giving it a luxurious, linen-like feel while also being practical and durable.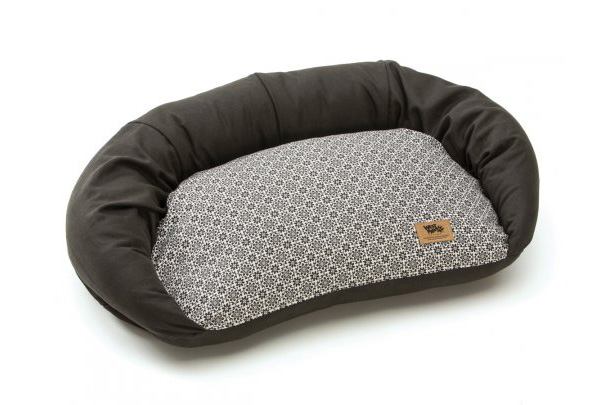 The wraparound back keeps cats snugly warm and the open front gives them the option to stretch out their legs (because — duh — cats sometimes like sleeping in really weird positions).
---
If your cat can't resist wand toys, then the Eco Cat Fisher ($13.99) is a great gift to wrap up and place under the tree. This toy is made from eco-friendly materials. The pole is bamboo, the string is hemp twine, and the hemp fish is filled with organic catnip.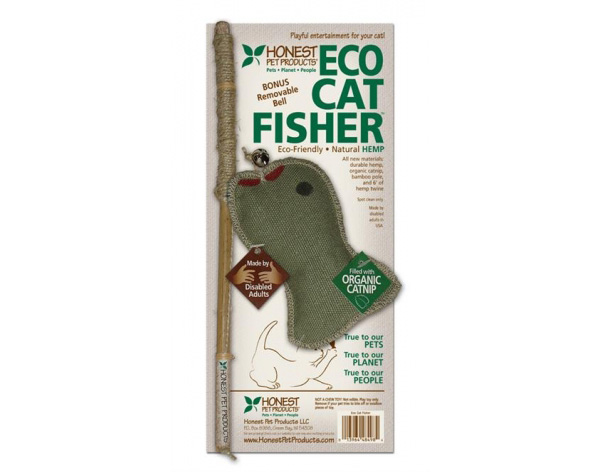 It comes with a removable bell so you can ring in the seasonal festivities. You'll find this and other eco-friendly toys at Honest Pet Products.
Read more gift guides on Catster: