It's no mystery why cat cafes have been so successful. Kanchan Singh, founder of Crumbs & Whiskers, an adoptable-kitty-filled coffee shop with locations in Washington, D.C., and Los Angeles, can explain the phenomenon in one word: cats.
"Seriously, the power of cats is not to be messed with," Singh says. "Dog lovers like dogs, but cat lovers are obsessed with cats."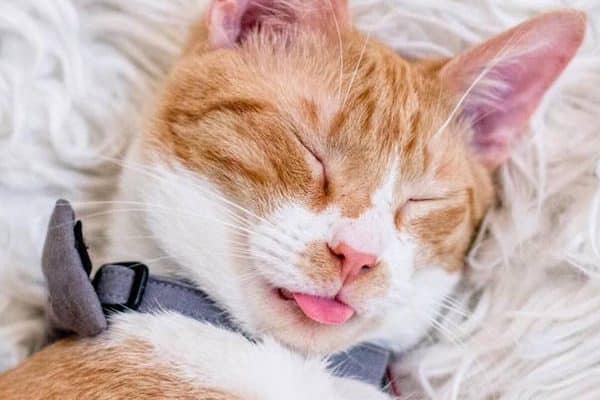 For all the single-minded cat people who can't wait to show off their latest snap of their purring Persian napping or talk about their furry friends' most recent antics, a cat café is nothing short of a dream come true: It's a place to relax with a good cup of coffee and some much-needed feline snuggles. Giving people this daily dose of magic has been one of Crumbs & Whiskers' goals since the D.C. location opened in July 2015.
"Cat cafes are your dose of 'happy and cute' in a world filled with stress," Singh says. "It's crazy how often our customers email us saying that they were having the worst week, and being at Crumbs & Whiskers completely turned everything around for them. Everyone who walks out the door always has a huge smile on their face and a skip in their step."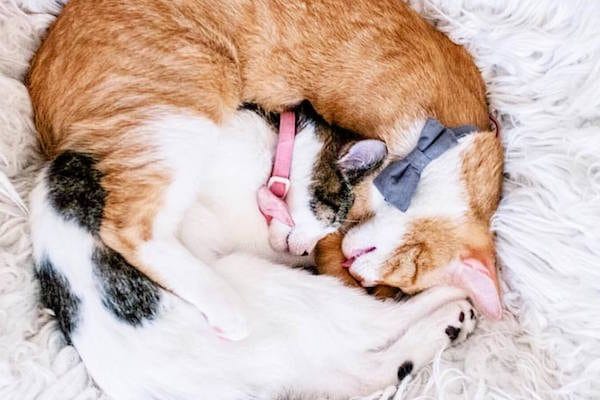 The cat café benefits the kitties as well, of course. In addition to giving its more than 35,000 visitors a divinely cuddly experience, Crumbs & Whiskers also helps cats at risk of euthanasia get adopted. Since 2015, the café's two locations have adopted out more than 207 cats, raised more than $10,000 for shelters, and saved more than 250 kitties from being euthanized.
"[The cats] get a space where they can run around, get constant socialization (or constant naps, depending on the cat's personality), and the chance of being adopted based on their personality, not their physical looks," Singh says. "As a result, we don't really get returned cats because everyone knew what they were signing up for, while shelters tend to get returns because of personality issues. Not just that, they were rescued from risk of euthanasia."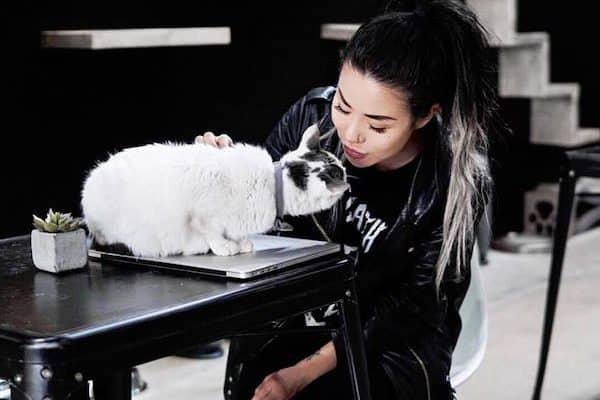 Singh points out that adoptions through the café are more likely to be successful because the relaxed, laid-back environment allows people to get to know a kitty's true personality. Crumbs & Whiskers doesn't keep any of its cats in cages or enclosures, instead allowing them to roam freely and interact with guests or nap as they wish. The constant socialization (and adoration) helps feline personalities to blossom as well.
"At the shelter, cats are often adopted based on how they look and whether they're cutely batting at you from their enclosure, but at the cat cafe, cats get adopted based on their personality traits," Singh says. "We always joke with our customers that our cats are organic and free-range because they're never placed in enclosures. Our rescue partner often tells us that the cats we house were the 'lucky ones.'"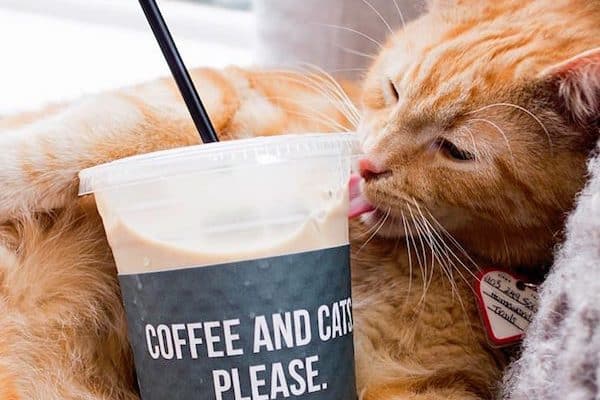 For Crumbs & Whiskers, social media is another important part of the strategy, with its mind-bendingly adorable pictures on Instagram and Facebook captivating new and returning customers alike. Just spend a few minutes scrolling through the crisp, artsy photos of kitties cuddling on plush rugs, a cat warming herself on a happy customer's MacBook, or a ginger tabby peacefully licking the condensation from an iced latte, and you'll find yourself wishing you could teleport directly to this enchanting place.
"Our social media presence is super important to us," Singh says. "The more people see us, the more cats we will get adopted. Most people view our social media before they visit our establishment, so having a strong social media presence is just integral to business. It also gives us an outlet to truly showcase our cats and our organization to the world, which is just amazing."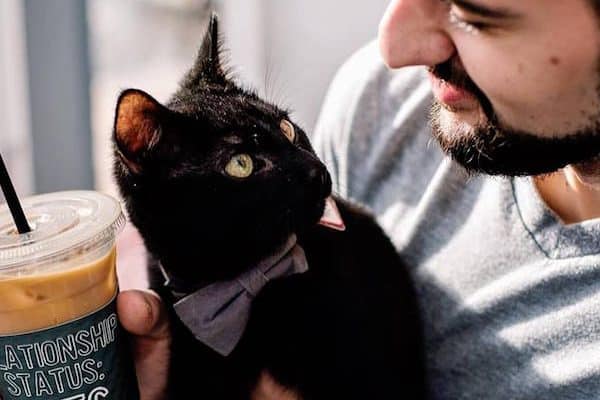 A visit to the cat café is also a surefire way to turn around a bad day, as it's basically impossible to frown while sipping a delicious drink and cuddling a furry feline.
"Our customers love cats so much and really enjoy the experience of a cat café," Singh says. "If I were answering this question a little more seriously, I'd say we've been popular because we provide our guests with a happy place where they can totally forget their problems and just drink their favorite latte while cuddling adoptable cats. It's therapy, honestly – but cheaper."
All photos courtesy of Crumbs & Whiskers. Follow the cafe on Facebook and Instagram for more.