I love food and probably think about it more than the average person. And lots of things remind me of food — especially colors and textures. When I see certain shades of brown and pink together, I think of Neapolitan ice cream. A rabbit who was frolicking in my yard sported fur that looked just like spice cake. Some clouds are buttercream frosting.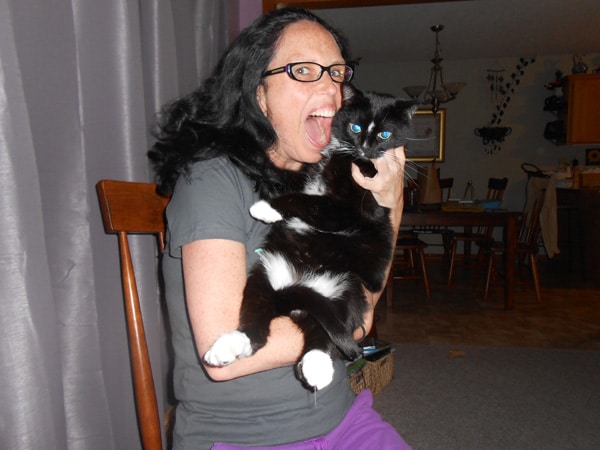 Since I spend a goodly amount of time with my three cats, it only makes sense that certain aspects of their bodies would make me think of particular foods — mostly desserts.
Here are five ways my kitties remind me of food.
1. Corn teeth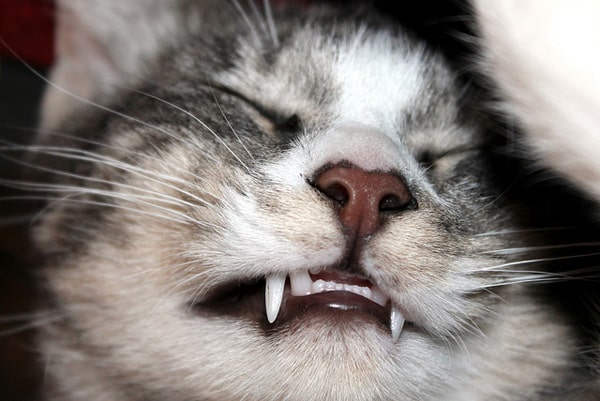 You know those little cobs of baby corn found in some Asian dishes or salads? I've always thought the kernels look like a kitty's tiny front teeth. I love those teeny teeth! If my cat is relaxed, sometimes I'll pull his lip up just so I can gaze at those adorable little niblets.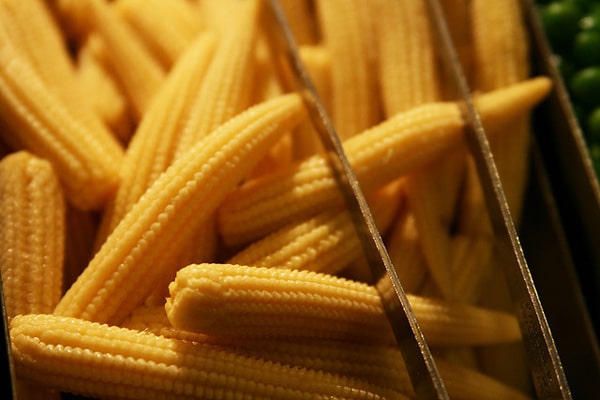 2. Pumpkin patch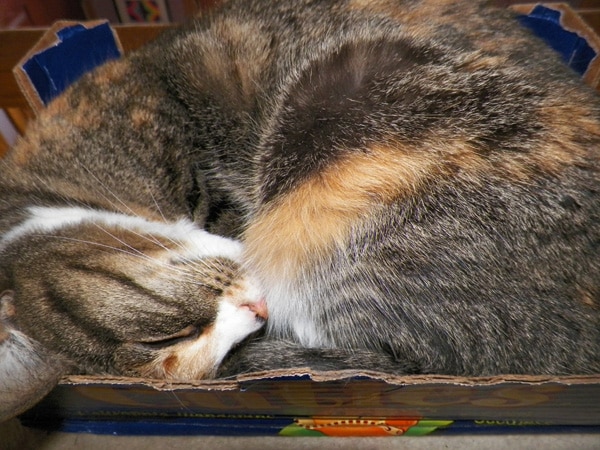 My Phoebe has this little patch of orange fur on her left thigh. It's the most luxuriously soft bit of fluff and is the color of pumpkin pie. I call it her pumpkin patch. She only allows me to visit the pumpkin patch when she's sleeping, and I must enter on tiptoe. On really lucky days, I bury my face in the patch and rub my cheek on the fluffy tuft. I'm so grateful when that happens — it's just like Thanksgiving.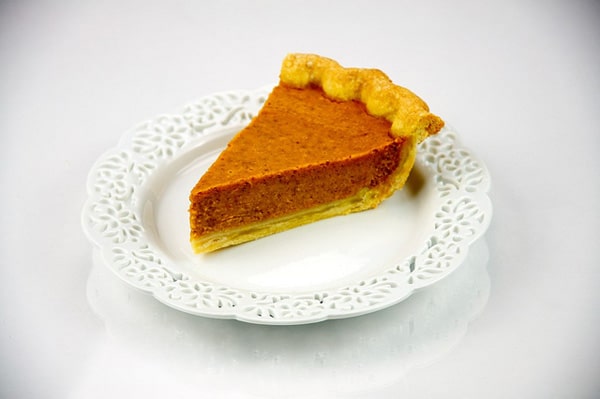 3. Cream filling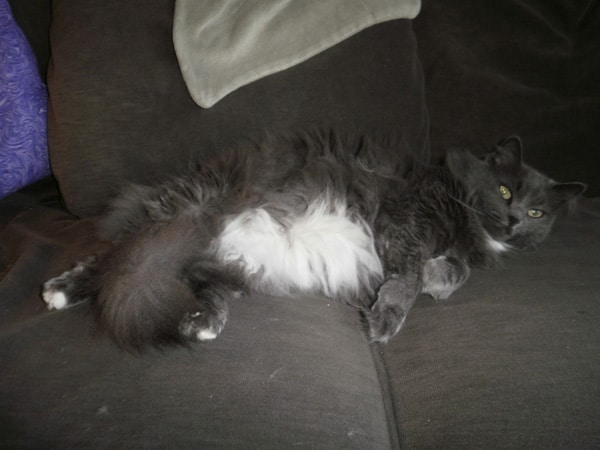 When Saffy sits in a loafed position, you'd assume she's a full-on gray cat; however, when she rolls over, she exposes the richest cream filling you ever did see. She doesn't allow me to face-plant in her floofy poof, but will occasionally allow my fingers or toes to get lost in its cushy delight. Like a cream puff, it's incredibly rich and I only get to enjoy it on occasion. It's so worth it.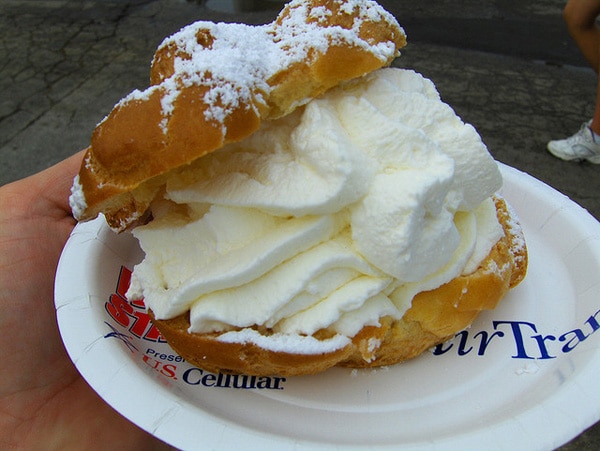 4. Bubbly tongue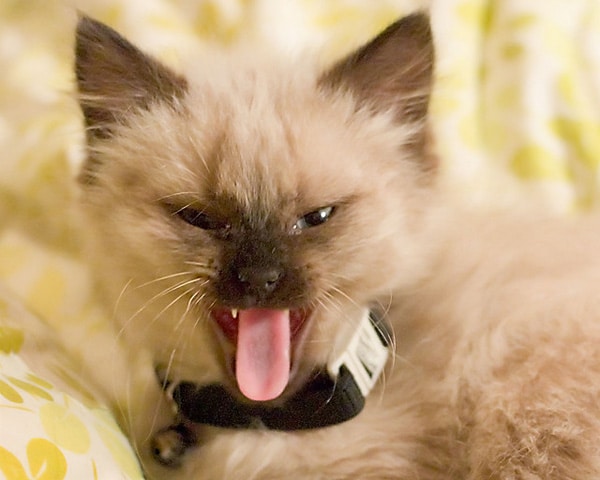 Pink kitty-cat tongues are the best! Every time I see my cats clean themselves or let loose with a jaw-stretching yawn that reveals tongue, I can't help thinking "bubble gum." It's true, right? I can even taste the flavor in my mouth sometimes. I love gumballs or the old-school Dubble Bubble or Bazooka. You know the ones — those little white-dusted, hard pink chunks. It's a total jaw-joint nightmare. Just as soon as you've chewed the piece enough so it's moderately soft, it's already lost its flavor. But the color … total kitty tongue.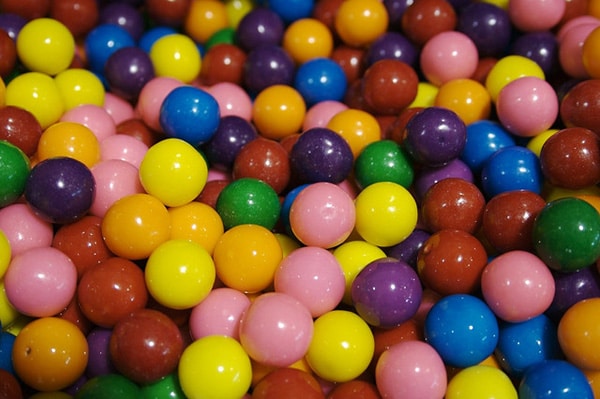 5. Sweet roll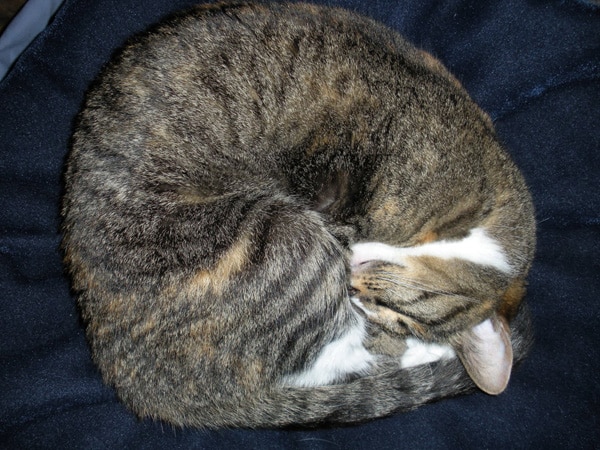 Mmm … cinnamon rolls. Phoebe curls up into a perfect little spiral. Her fur is speckled with bits of cinnamon (or pumpkin) coloring, and her stripes remind me of the dark streaks of cinnamon that circle the bun. I want to frost her and take a bite. I like to uncurl a cinnamon roll and eat it starting at the outside and working my way inside to the soft, warm center. There's always a heavy concentration of cinnamon goodness in the middle. Sometimes, I uncurl Phoebe and bury my face in her center, which is always especially warm and sweet, just like the bun. Great — now I'm all worked up. Does anybody want to go to the mall and get a Cinnabon?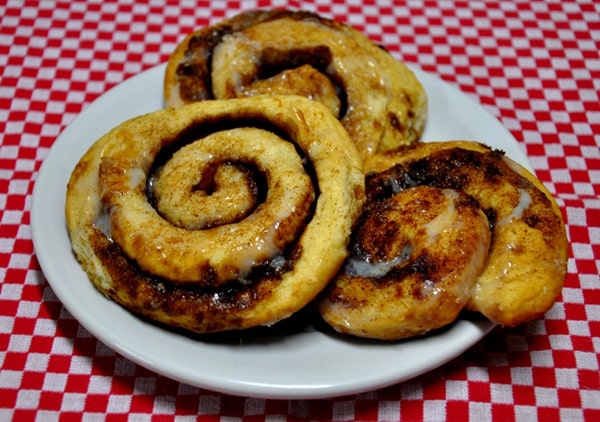 Does your cat remind you of food? Tell us about it in the comments!
About the Author: Angie Bailey is a goofy girl with freckles and giant smile who wants everyone to be her friend. Loves pre-adolescent boy humor, puns, making up parody songs, and thinking about cats doing people things. Wrote a ridiculous humor book about cats wheeling and dealing online. Partner in a production company and writes and acts in comedy web series that may or may not offend people. Mother to two humans and three cats, all of which want her to make them food.
Read more by Angie Bailey: