I am always surprised when people think having cats is a bad thing. In my 20s, I spent a lot of time flirting with seemingly nice guys at bars. The conversation would inevitably progress from booze to bullcrap to my cats. When we were a few drinks in, I'd reveal my feline roommates' names and identifying traits.
"If he were a human, Bubba Lee Kinsey would be in prison for aggravated assault, and Phoenix would not be allowed within 1,000 feet of a school," I'd say, and then I'd pound a shot of Captain Morgan, because I was 25 and very stupid.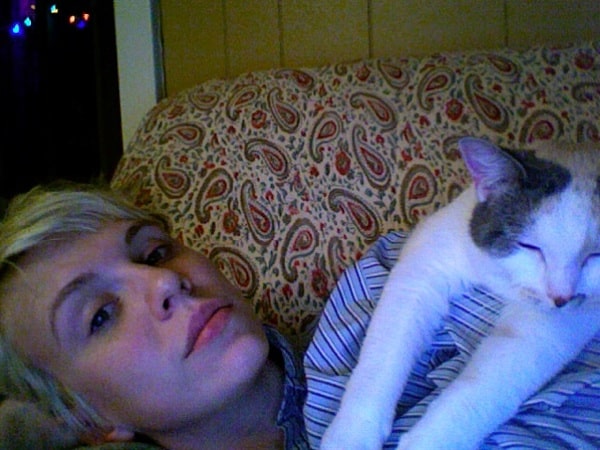 At this point, these "nice" guys would be liquored up enough to reveal that they were, in fact, former keynote speakers at the douchebag convention. "Oh, you're one of those crazy cat ladies," they'd say, at which point I'd thank them for the drinks and basically leap from the barstool, because only I'm allowed to call myself a crazy cat lady.
Here's the deal, though — no matter who you are, the way you treat my cats matters. Here are four ways I judge people based on their actions toward my cats.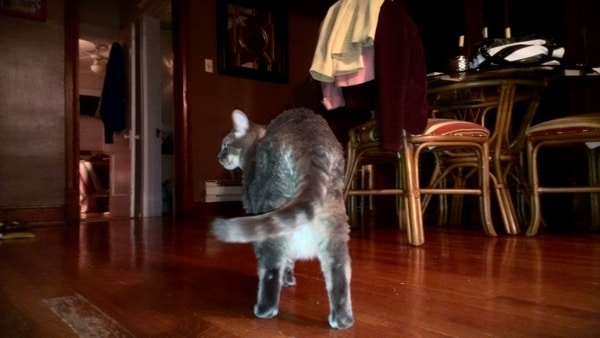 1. How do you deal with your cat allergy, if you have one?
Okay, I get it — if you're allergic to cats, it's not your fault. Just say you'd rather hang out somewhere other than my place, or take a damn pill. Please do not come over and, between bouts of dramatic sneezing, complain about how the cat hair is triggering your allergies. This is the cats' home, not yours.
It would be the same as if I came over to your place and complained about how your giant Sublime poster was triggering bad memories from that time I got high before English class, except the Sublime poster is not alive and your best friend. I mean, you knew the cats were gonna be here. Whining about it just makes you look like a big baby.
2. What do you do when my cats want your food?
I know not everyone is cool with sharing ice cream bars and glasses of water with their cats like I am, and that's fine. We do, after all, know exactly where those pretty pink tongues have been.
But if you are over for a dinner party and you do share your food with my cats — maybe you sneak them a breadcrumb or some frosting, or you share your cereal and Eggos with them, or whatever — then you win major points with me. In fact, feel free to call me if you ever need help moving or someone to haul your drunk ass home from the bar, because I'm pretty much your BFF now.
It is, however, totally not cool if you are rough with my cats when shoving them away from you. Just ask, and I will be happy to put them in the other room.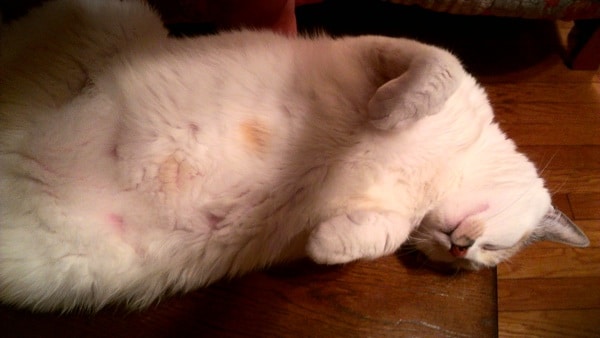 3. Do you say hello to my cats?
If you enthusiastically greet my cats and bend down to give them chin scritchies when you walk in the door, then I love you, and you can come back any time.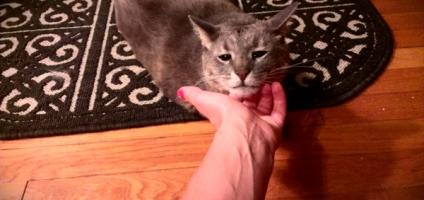 4. Do you roll your eyes when I talk about cat stuff?
If you hang out with me, you'd just better get used to it — I am going to talk about cats. My cats, other people's cats, disabled cats, shelter cats, famous cats — really nothing feline is off limits. I am a well-rounded person capable of talking about a wide variety of subjects, but cats are one of my favorites.
So how do you react when the conversation inevitably gets catty? If you roll your eyes so far back in your head that you can see your own ugly, gray brain, then I'd like for you to move your face away from mine as quickly as possible.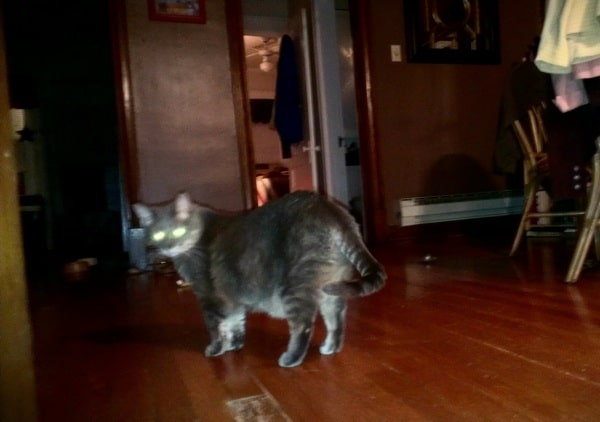 If, however, you act interested and ask questions, I will totally listen when you talk about the stock market later. The best possible scenario, of course, is if you're just as big of a cat dork as I am. I have one friend with whom I can have lengthy discussions about our cats' shenanigans, and I hold her in the highest regard.
About Angela: This not-crazy-at-all cat lady loves to lint-roll her favorite dress and go out dancing. She also frequents the gym, the vegan coffee joint, and the warm patch of sunlight on the living room floor. She enjoys a good cat rescue story about kindness and decency overcoming the odds, and she's an enthusiastic recipient of headbutts and purrs from her two cats, Bubba Lee Kinsey and Phoenix.
More by Angela Lutz: