---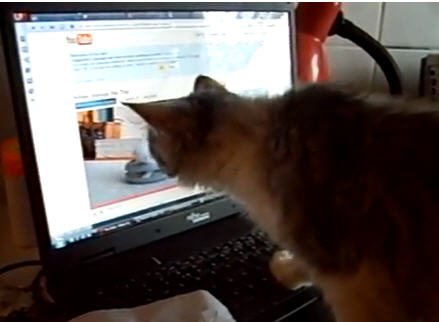 Cats rule the Internet. We already know this. There are more videos of cats and kittens on YouTube than anything else. (That's a wild guess, of course, but I doubt it's that wild.)
Now these crazy cats have even started watching themselves! And we're watching them watch themselves. It's a vicious cycle… One that I, for one, am proud to help encourage.
Here is Tosi Tuomas the kitten watching another kitten. His favorite videos, according to the description, are cat and kitten videos. Of course.
Didn't you guys think he was actually going to figure out how to play the next video? I really did think he was going to do it!