The mission of Purrrfect Angels Cat Rescue and Sanctuary, a 501(c)(3) organization in Florida, is simple: to save as many cats as possible from being killed at shelters, including those who are homeless, sick, neglected and with special needs.
Purrrfect Angels exists to give these cats a second chance in finding a loving home and family. The organization aims to be the cats' voice and to try to educate people on the importance of spaying and neutering.
Ten years ago, Jannett S. was a feeder for several community cat colonies, doing daily feedings and getting the cats spayed and neutered. In 2018, she created the nonprofit organization to help cats — especially those with medical issues, shelter cats on the euthanasia list and strays that didn't have much of a chance of being adopted. "My whole mission has been to save as many as I can and give them a second chance," she says.
Many of the cats live in foster homes — usually kittens and healthy adult cats. But those cats who can't be adopted out because of health or behavior issues live in a facility that has lots of beds, cat trees, toys and plenty of food, where they will stay warm and comfy for the remainder of their lives.
So many people have found their new feline companions at adoption events and have nothing but good things to say about the rescue.
As with many nonprofit rescue groups, money can get tight, especially because Purrrfect Angels takes in so many cats with medical issues. Jannett hopes that more fundraising efforts will help pay for the organization's vet bills.
Jannett and her team go above and beyond for these forgotten felines. No matter the situation — a hoarding case, medical or behavioral issues, owner surrender or scheduled for euthanasia at a shelter, no cat is ever turned away.
A Bit of Magic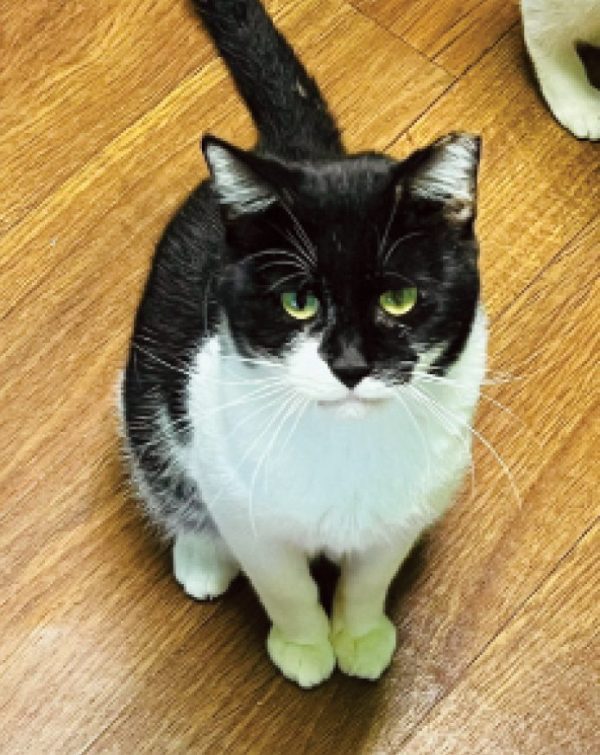 When Catster reader Melodye DeWine just happened to see an online photo of a handsome Devon Rex living in Ukraine, she immediately fell in love with him and did all she could to get him to the United States. Magic, as he's now known, is adorable and mischievous — and very lucky. He arrived in the United States just a month before the war broke out in Ukraine.
Melodye says Magic is a joy to have in her home. "He is so cute," she says. "And smart! He retrieves like a dog and gives kisses
when asked. If a cupboard or drawer is opened, you can bet he's there and will soon figure out how to open it on his own."
His preference regarding his diet is not like most American cats. "It's our understanding that cats in the Ukraine typically eat table scraps," she says. "If there is a roasted chicken on the table, look out! The whole thing will vanish under the table if you blink."
There are still so many pets in Ukraine that need help. Melodye would like to put Magic forward as a call for all of us to help and protect all of the Ukrainian pets in need because of the country's political unrest that has caused so much heartache.
Learn more at purrrfectangelscatrescue.org and Facebook @Purrrfect Angels Cat Rescue And Sanctuary and on Instagram @purrrfectangelscat.