William Murderface the Cat may possibly be the cutest ever kitty to claim a name that brings to mind some sort of visage-targeted annihilation. It turns out that's because ol' Murderchops is named for his likeness to a character in the Adult Swim animated series Metalocalypse (a comedic cartoon about the adventures of a heavy metal rock band) and not for any violent tendencies. Phew!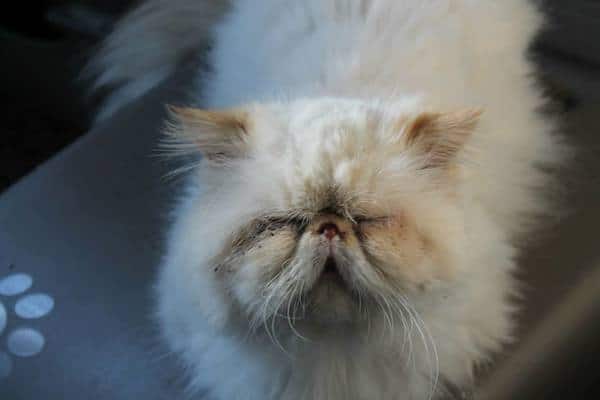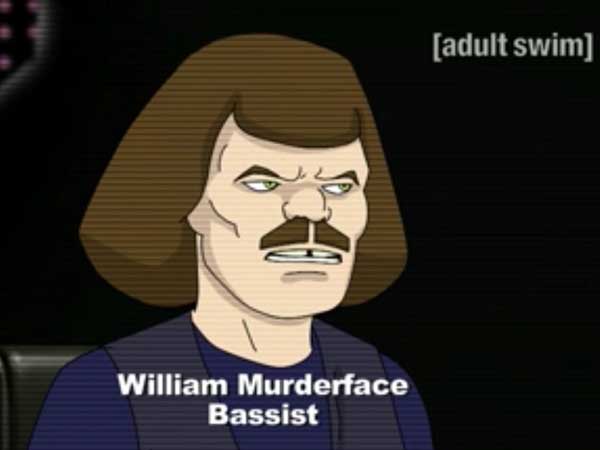 Now that's cleared up, it's worth reporting that Murderface's hobbies do include the soppy pursuits of "sleeping [and] cuddling with my friends," plus the slightly more rock 'n' roll-appropriate habit of "kicking all the food out of the bowl after mom feeds us and then only eating a little bit at the bottom." As you do. He's currently residing in a happy home with a couple of cat pals named Rosie and Eddie.
Here's a visual introduction to the rescue cat known as Murderface.
He may be named Murderface, but this sumptuous cutie looks far from menacing.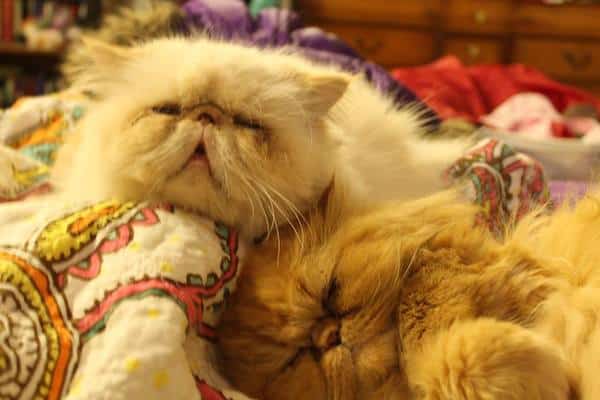 Here's ol' Murderface smooshed up with Red Rosie The Cat — a feline he's apparently already claimed as something more than just a friend. "She's mine," he warns potential suitors on his Facebook page.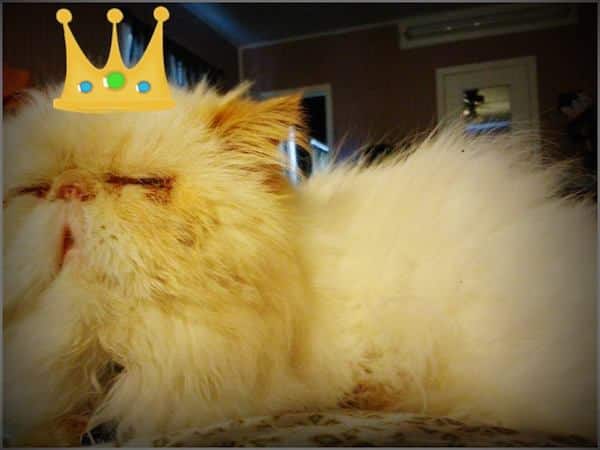 Dream and you shall achieve it — Murderface attempts to visualize his ambitions of royalty.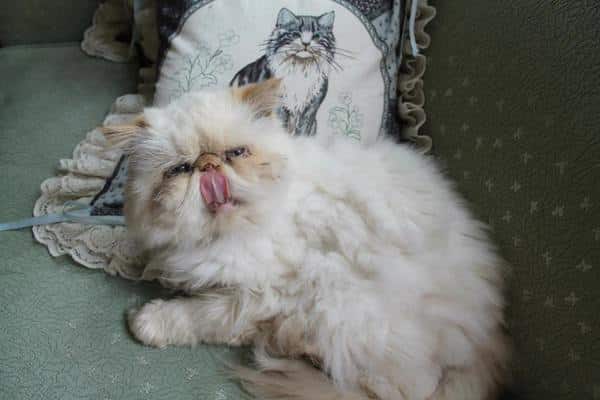 William Murderface's dextrous entry into Catster's Miley Cyrus lookalike contest was sadly received just beyond the deadline.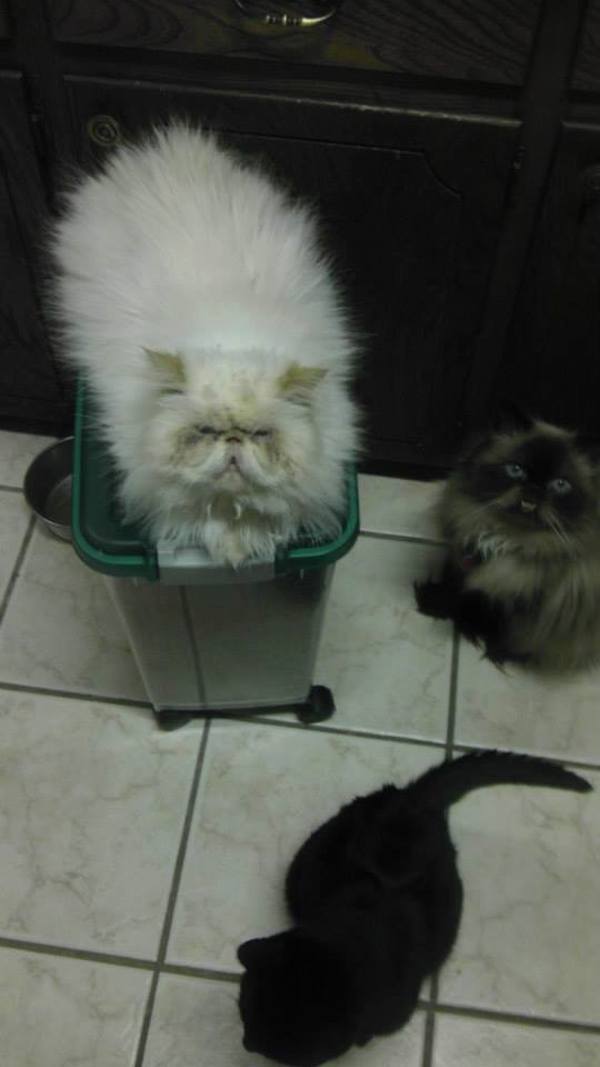 It's hard to deny that being literally perched at the top of the food chain has its perks.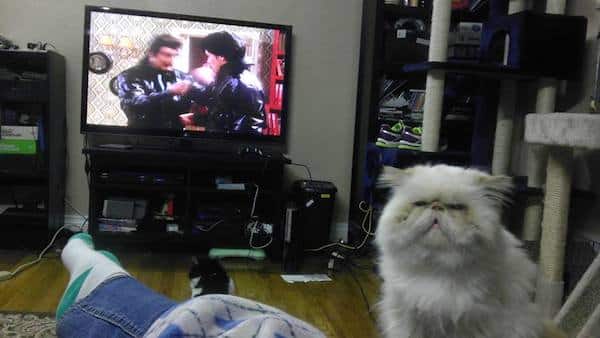 While his human guffaws on the couch, William Murderface expresses nothing but disdain for the antics of the British sitcom character Father Ted.
About Phillip Mlynar: The self-appointed world's foremost expert on rappers' cats. When not penning posts on rap music, he can be found building DIY cat towers for his adopted domestic shorthair, Mimosa, and collecting Le Creuset cookware (in red). He has also invented cat sushi, but it's not quite what you think it is.
Laugh with us on Catster: