I have lived with lots of cats for as long as I can remember. Even when I was a child, we always had two or three cats lying around being useless and adorable. As an adult, I have had as many as 13 furbabies living with me at once.
I currently have seven house cat companions and love them all. Thanks to these many years of experience (we don't have to go into age here), I have discovered a few things that help keep my home looking pristine and not like an episode of Hoarders.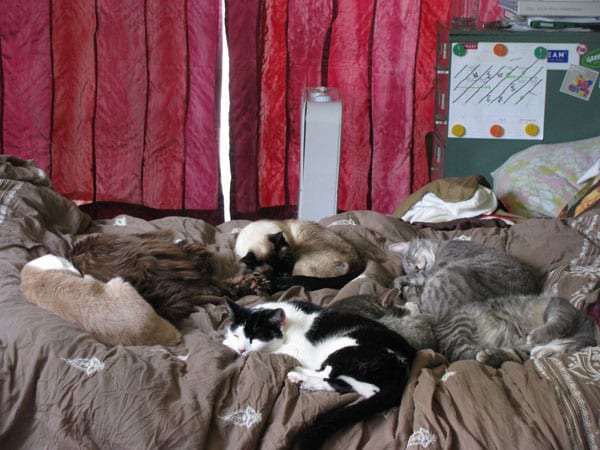 There are a lot of stereotypes about multiple-cat ownership. Most of these boil down to the assumption that if you are a cat lady like me, your home must smell like urine or be covered in dirty litter with poo everywhere and fur flying freely. I have no doubt that this is the case for some households. However, with a little elbow grease, tenacity, and planning, you CAN have a multiple-cat family and a clean, safe, happy living environment for you and your cats!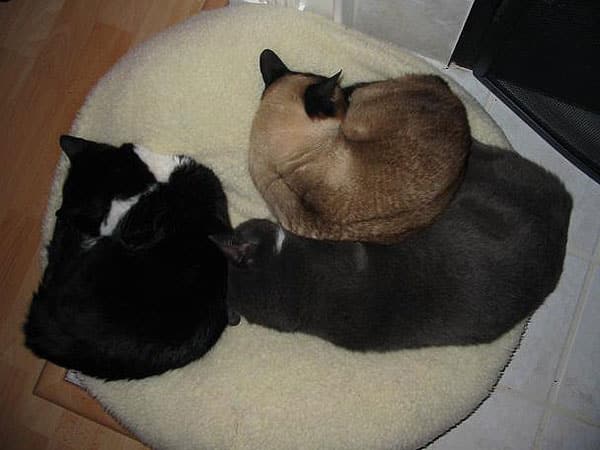 Here are the things I have found to be necessary for my own home to keep my crazy cat lady status in check.
1. Be a carpet hater
Get rid of your carpet! Carpet is dirty and nasty and impossible to ever get truly clean. It is almost always made of some form of plastic, and plastics absorb odors in the worst way.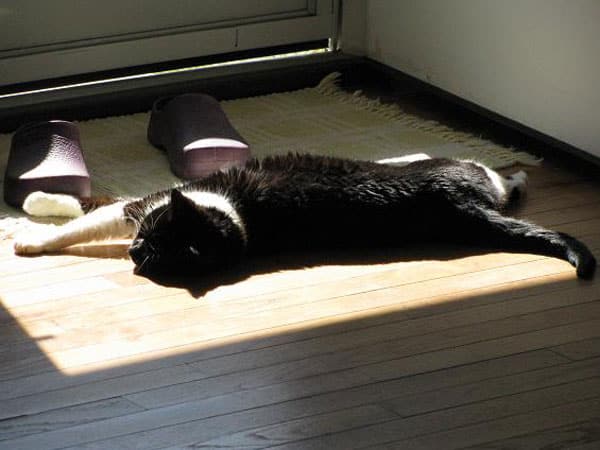 Have you ever noticed how plasticware that you cook in will hold the odor of what was cooked in it, even after it goes through a cycle in your dishwasher? Same concept with the plastic in your carpet. Opt for hardwood or laminate flooring. You can clean it as it needs cleaned and, once cleaned, the odor and mess is GONE!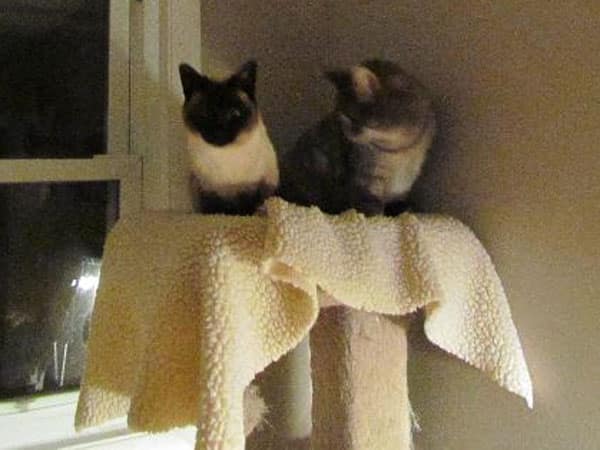 2. Multiple litter boxes
Have at least one litter box for every two cats. I know that a lot of specialists say one box per cat, but that is just too much for me — I would have to have seven litter boxes in my house! I have always had one for every two cats and it seems to work very well.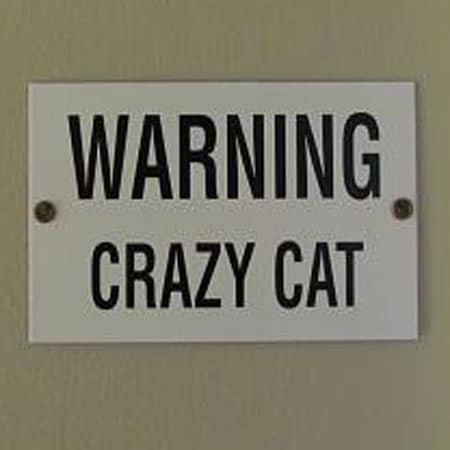 3. Have a dedicated room for your cat stuff
I have a three-bedroom house and I use one of the bedrooms for the cat food, water, scratching post, some pet beds, and all the cat boxes. It helps to keep all the nasty in one room and makes it easier to keep the rest of the house clean when the mess is not spread throughout your house.
Tip: Put the cat boxes in the corner the furthest away from the door to help keep litter tracking to a minimum.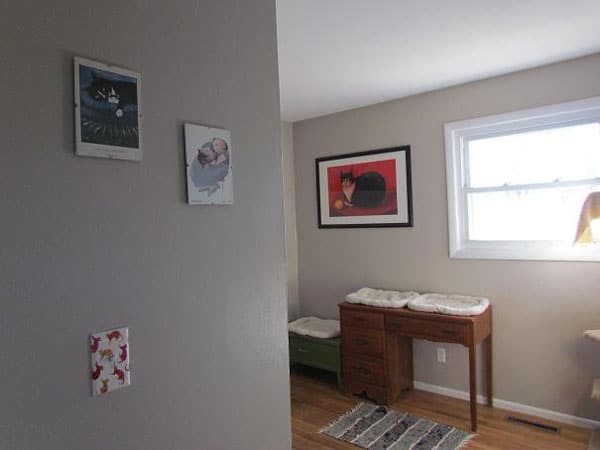 4. Keep enzyme-based pet odor neutralizer on hand
I don't care what brand it is. I have used just about every one on the market, and they all have worked the same for me. Examples of these cleaners are Nature's Miracle and Petzyme, but there are tons out there, and generics work just as well as their expensive counterparts. Just be sure to follow the directions carefully to avoid wasting the product and having to reapply.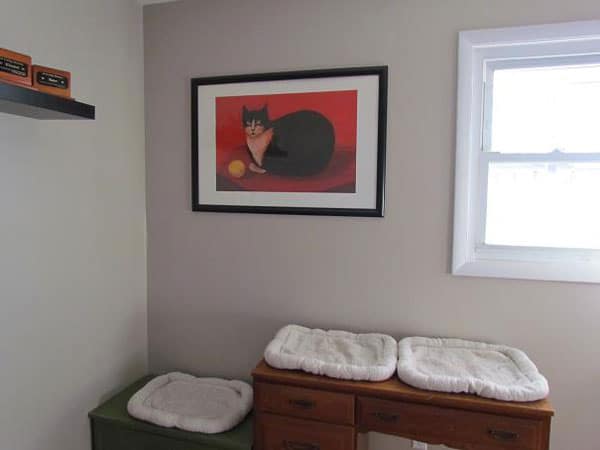 5. Stay on top of the nasty stuff
When you see a mess, clean it up immediately while it's still "fresh" (for lack of a better word). The less time the nasty stays in your home, the less time it has to sink into wherever your darling pet decided to leave the present and make a stink.
6. Dust and vacuum at least once a week
Dust, cat hair, and dirty litter that get tracked around your home all hold odors. The sooner you get rid of it and the more often you clean it up, the less likely your house will absorb any stink.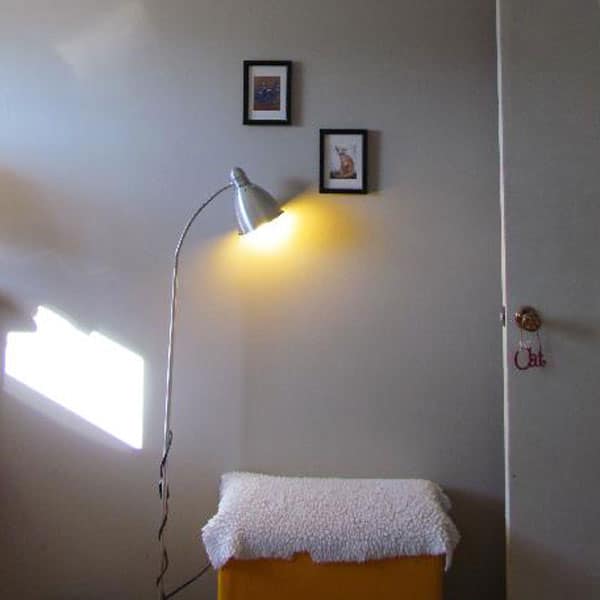 Remember, your house is alive, in a sense, and it breathes the air your lifestyle produces. Homes and the products in them are made of wood and wood fiber-based products, not to mention lots of plastics. All of these things hold odor, and you don't want that odor to become a part of the house permanently.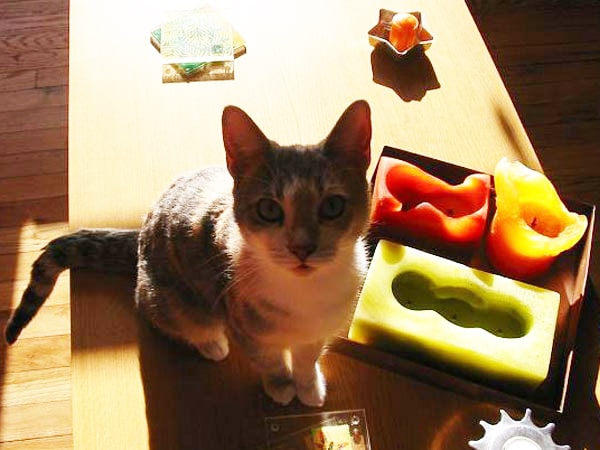 7. Dip and scoop regularly
Check your cat boxes every day and change them as soon as you notice that the litter is holding odor that you can't scoop away. Remember that a litter box is like an open pit toilet in your house, so it is going to get stinky no matter how often you dip it. If you only partially flushed your own toilet for weeks on end, well … you see where I am going with this.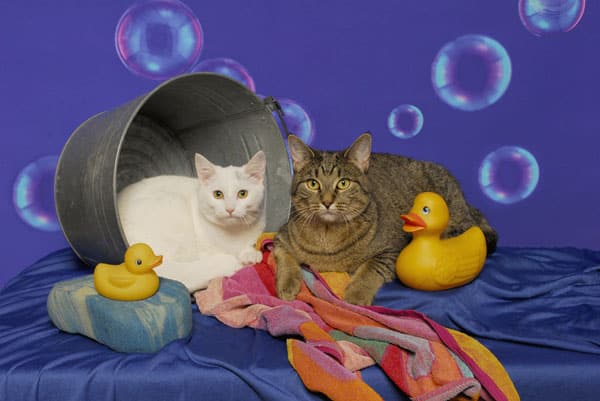 8. Keep all fabrics in the household machine washable
I mean EVERYTHING: Your curtains, couch cover, pillows, comforters, rugs, and pet beds. Fabrics also hold odor, and you know your cats will leave you nice nasty presents on most of these surfaces. Being able to just throw them into the washing machine and truly get them clean is something that I am thankful for every single day!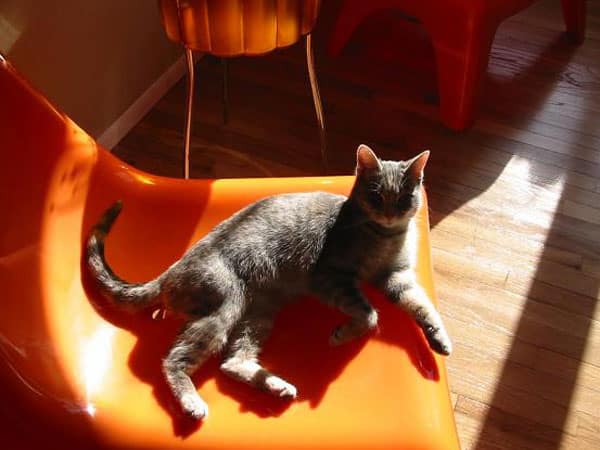 I hope this list helps anyone else out there trying to dispel the myth of the dirty multi-cat house. Some of them may seem like common sense, but all of them have enabled me to keep my seven-furbaby family without having to sacrifice the enjoyment of my home!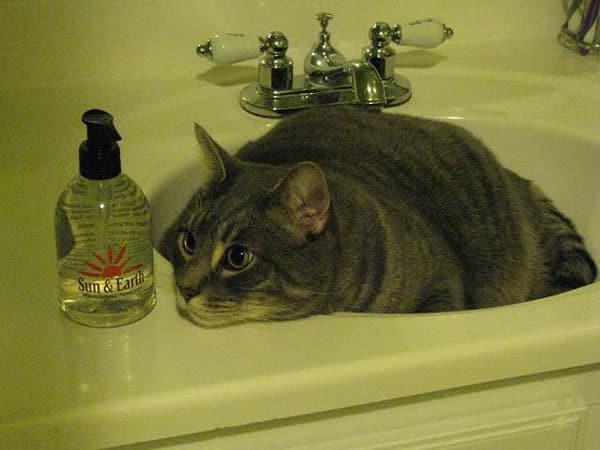 What about you? Do you have any tips for keeping a multi-cat house clean? Let us know in the comments!