While spending the day in New York City, Catster art director Lori Wendin visited the Fishs Eddy store in Union Square, where she saw an artist working in the back of the store. That artist is Ben Lenovitz, whose artwork is fun, quirky and absolutely charming. He works in several mediums to create his pop-folk art combo artwork, but he's best known for his Art on Block sculptures and Pet Portraits.
Unfortunately, Ben is horribly allergic to both cats and dogs, so he lives vicariously through the pet parents he works with and the pets he paints. Allergies aside, he is inspired by animals and loves trying to capture their unique personalities. "Some cats are really cool and classy looking, while others are total goofballs," he says. "It's fun hearing about them from the owners, looking at the pictures and attempting to harness their individuality in the painting."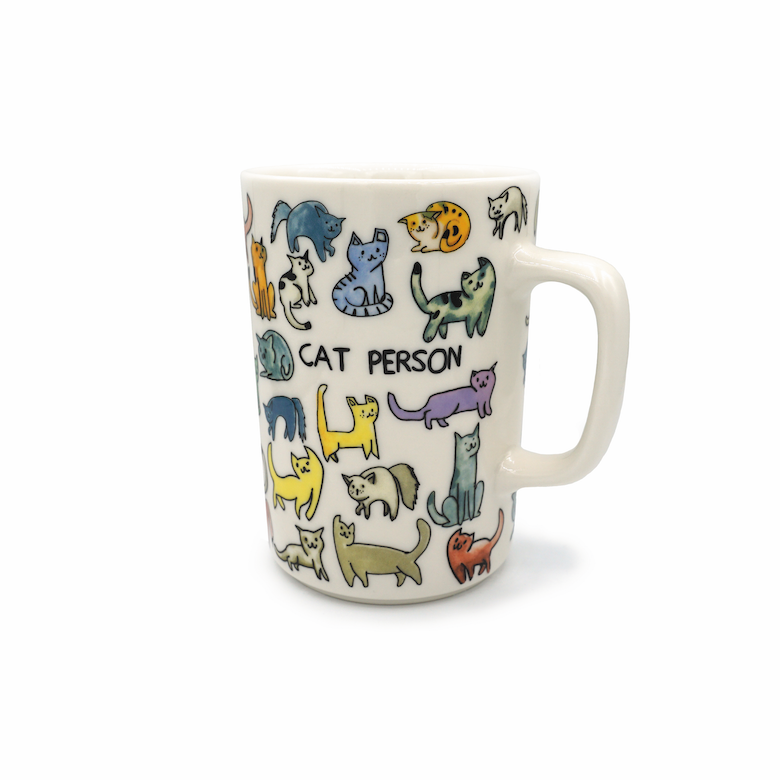 And his clients love his work. Reactions to seeing their pet portraits run from really positive to a bit emotional. "I try to keep the portraits fun, almost cartoony or animated, so most of the time I get smiles and laughs," Ben says.
Eventually, he would love to teach art to kids and maybe illustrate a few books. For now, he's happy that he gets to paint and create as much as he does.
And his work benefits all animals. He constantly donates custom portraits to raffles and fundraisers. "I love working with animal organizations," he says. "They do so much good and need all the support they can get!"
Follow Ben on Instagram @benlenovitz or visit benlenovitz.com.
Read Next: A Fabulous Feline Artist