Recently, two close friends had to say goodbye to loved cats. One friend had plenty of time to process the impending goodbye, and one friend had no warning at all. Both friends are very different people. I was aware of how differently I responded to each friend.
I think there are some common-sense guidelines in these situations, and I also think there are times when you need to be attuned to the special needs of a particular friend. Here are some of my thoughts on helping a friend through the loss of a loved cat.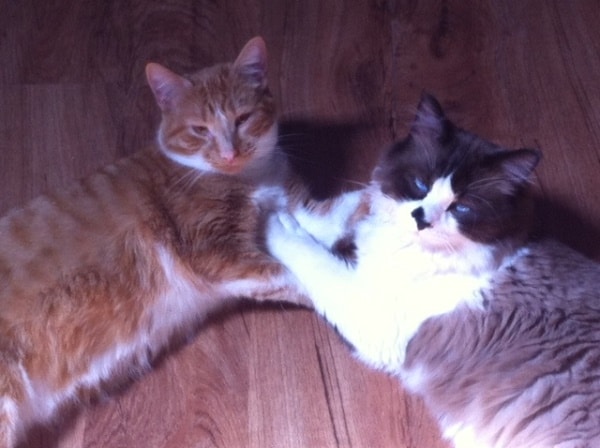 1. Listening to a friend has more value than it might seem to the listener
Listening really doesn't take much effort. It may not even feel like we're doing much. But if a friend wants or needs to process grief, listening is a huge gift we can give. If you've ever had the experience of someone listening to you when you needed it, you probably know what I mean. The art of listening is a valuable gift we can give to a friend. Good listening includes no judgment or agenda on the listener's end. If my friend is hurting from losing a cat, the last thing she needs is my opinion on how things should have gone or what might have been.
2. Consider the friend
Some friends will have different needs during a loss, such as saying goodbye to a cat. My friend W., for example, got a good six months from diagnosis to final goodbye for her cat. W. needed to process the experience throughout. So when she called, I simply listened and tried to provide support where needed. W. is a very aware and open person, and much of what she processed with me struck a common chord. She had feelings of guilt, second-guessing, awe, and confusion along the journey. I have been there, too. Probably a lot of us have.
Another friend might be more private, or less of an out-loud processor. Offer support in a way that will best support this friend. You may have to read between the lines a little. If your friend is a processor, like W., they may appreciate hearing that you've had similar thoughts or emotions during your experiences of saying goodbye. If your friend needs to talk without interruption from you, that's fine, too. If your friend is less able to express their feelings through talking, you might offer support in another way. You may not even need to talk. Different people have different needs, and we all process grief uniquely.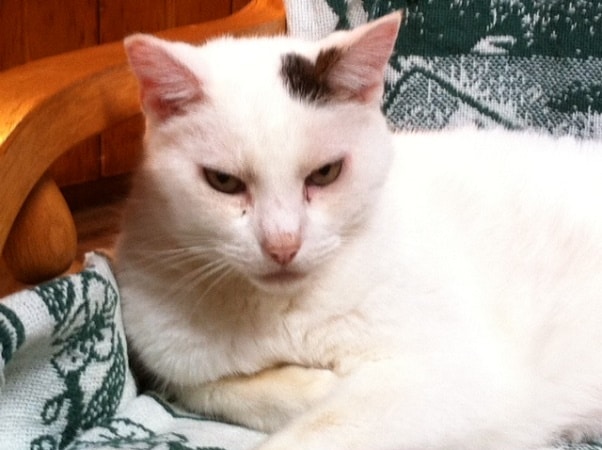 3. Consider the nature of the loss
Was the loss gradual or sudden? Was the loss traumatic or peaceful? This may also shape how you offer help to a friend. A friend with a gradual loss has probably had time to process what was coming. A friend with a sudden loss, though, may have a lot that they still need to work through. Being aware of either of these possibilities can shape how and when you offer to listen, talk, or give any other kind of support.
4. The world keeps turning, but don't forget your friend's loss
The world moves fast, and somehow, we expect that everything else moves as quickly. A week after a friend's cat has passed, we may have completely forgotten about it and moved on to new things. Your friend, however, may still be suffering or processing. Check in with the friend. Your world may have moved on, but your friend may still be hurting and fresh with grief.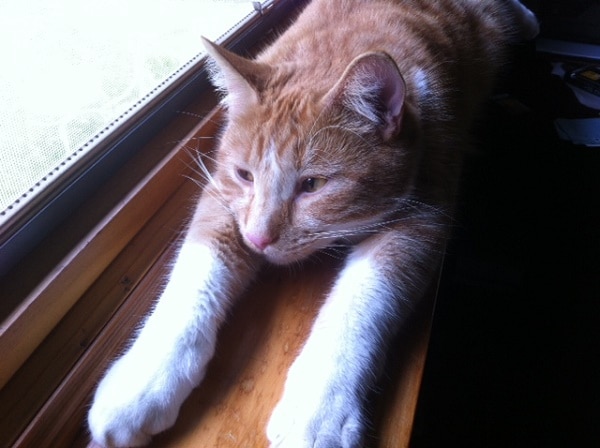 5. Explore different modes of communication
My friend W. is an open, fairly talky person. When I learned that her cat had passed, I knew I could call her. But another friend, J., who lost her cat suddenly, is quieter and more private. When I learned that J.'s cat had passed, I emailed her and asked her if she wanted to talk on the phone at our regular time. She chose to postpone for a week, as she wasn't sure she could talk without crying. I totally understood this, and I had a feeling that J. would need time alone with her grief before she wanted to talk on the phone. Some people have a tough time crying in front of others. Others might find it more of a needed release.
Have you been there for a friend who's grieving the loss of a cat? Tell us what you went through in the comments.
Read related stories on Catster:
More by Catherine Holm:
About Catherine Holm: Told that she is funny but doesn't know it, accused of being an unintentional con artist by her husband, quiet, with frequent unannounced bursts into dancing liveliness, Cat Holm loves writing about, working for, and living with cats. She is the author of The Great Purr (cat fantasy novel out June 1), the cat-themed memoir Driving with Cats: Ours for a Short Time, the creator of Ann Catanzaro cat fantasy story gift books, and the author of two short story collections. She loves to dance, be outside whenever possible, read, play with cats, make music, do and teach yoga, and write. Cat lives in the woods, which she loves as much as really dark chocolate, and gets regular inspiration shots along with her double espresso shots from the city.