With a little help from her mom, 10-year-old Emma Finnegan figured out a great way to earn some money to buy herself a cellphone: making and selling bow ties for pets. They'd had fun making one for their rescue dog, Casey, so they decided to take it one step further. And with that, Casey's House was born.
Emma's mom, Eileen, had just one stipulation: 50% of everything she made had to be donated to charity. Emma chose the animal shelter. So, one weekend they visited three local animal shelters and came across an organization called Paws Crossed. "They totally embraced Emma and were thrilled with the idea of her raising money for cats and dogs," Eileen says.
The Casey's House website was officially launched in January 2020. It has an option to either buy a bow tie for your own pet or donate one to an animal at the shelter. At press time, they have donated $800 and 53 bow ties to Paws Crossed Animal Shelter.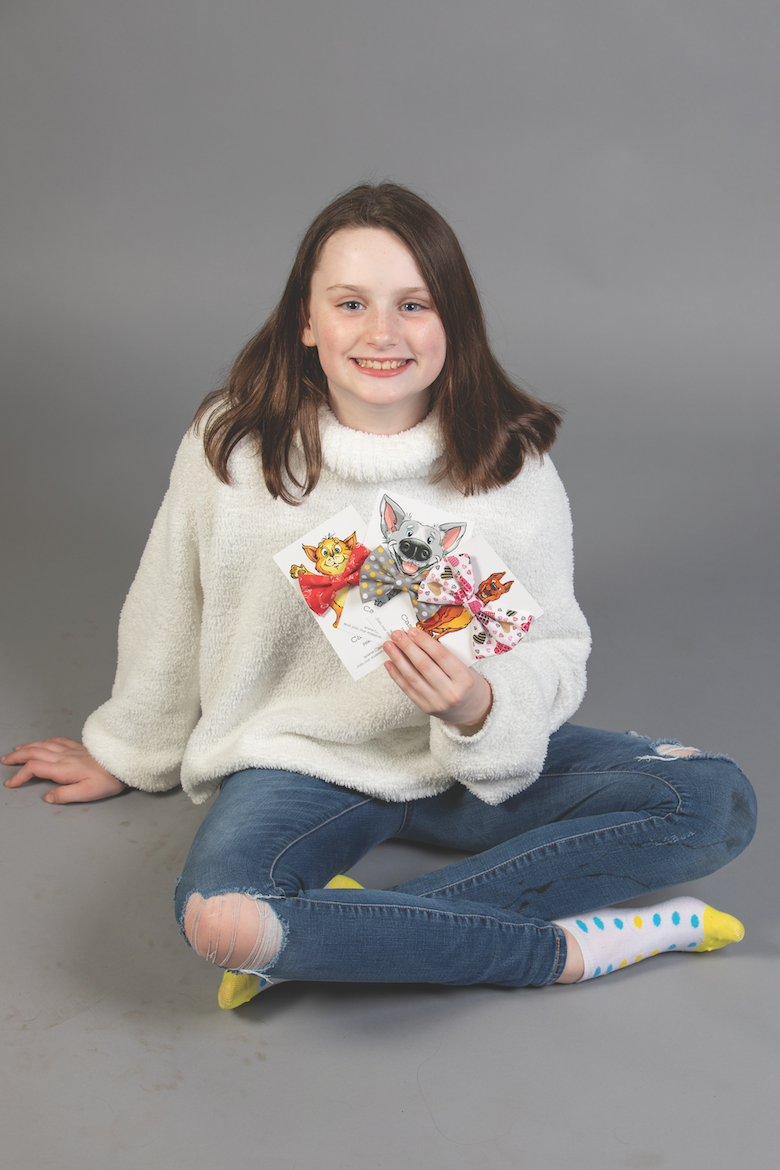 Emma and Eileen make a great team. Emma cuts and irons the fabric, and Eileen does the sewing. Emma assembles and packages the bow ties, and Eileen drops them off in the mail. Emma also takes photos and handles the Instagram account.
Eileen says the response has been amazing. "Our community has really embraced us and shown their support by sharing our story and buying a bow tie," Eileen says.
The profits are split 50/50 between Emma and the animal shelter. Their customers love the idea and enjoy knowing that a portion of their purchase goes directly to a rescue organization.
Eileen couldn't be more proud of her daughter and hopes she inspires others to find their purpose. "It may not be easy but you just need to take action," she says. "You will never know what you can accomplish until you try. Go out there and be someone's hero. You just need to start by asking yourself, 'What am I passionate about?'"
Learn more about Emma and Eileen (and their cute bow ties!) at caseyshouse.com and on
Instagram @caseyshouse