Editor's note: Have you seen the new Catster print magazine in stores? Or in the waiting area of your vet's office? This article appeared in our September/October 2016 issue. Click here to subscribe to Catster and get the bimonthly magazine delivered to your home.
Dorian Wagner knew she wasn't cut out for a 9-to-5 job. The thought of sitting in a cubicle and working for someone else never made her happy. She knew that someday she would start her own business; she just wasn't sure what it would be.
A few years ago, subscription box services became all the rage. These services send you a monthly package filled with surprises centered on a theme, like snacks, beauty supplies, and clothing. Dorian had a thought: What about a subscription box filled with cat-themed items for cat ladies, like T-shirts, jewelry, accessories, and home décor? She started crunching the numbers and working on a plan immediately, and CatLadyBox was born.
Dorian was still employed full time, so she got up early and squeezed in a couple of hours working on her new venture before heading off to her day job.
Every night she came home and worked on CatLadyBox until 1 or 2 a.m., but she knew she didn't have the time she needed to really get it started. This schedule was too much.
She realized that if she put all her time and energy into her own business — instead of someone else's — it was bound to be a success. That was all she needed to take the leap and quit her job, even before shipping out a single CatLadyBox.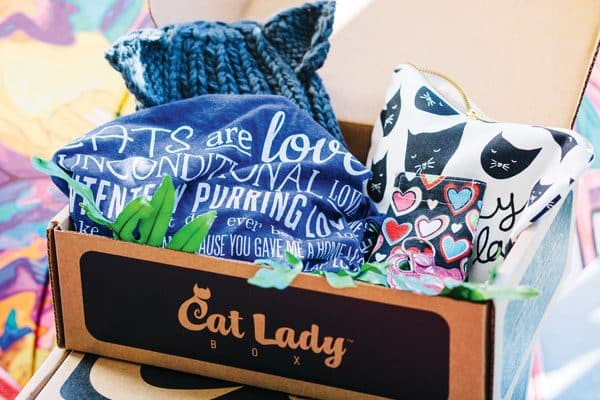 This may seem like a big risk to take, but Dorian had experience and connections that proved to be quite valuable as she started her new business. Most of her past job experience had been in marketing for internet companies, which helped her with the business side of CatLadyBox.
As for a connection to cat ladies, Dorian's network is wide reaching. For almost eight years, she wrote a blog called Your Daily Cute, where she shared funny cat videos and photos before they were everywhere on the internet. The blog had a huge following of cat lovers — a built-in audience for CatLadyBox.
No stranger to leveraging a network, Dorian, with the support of her blog readers, also launched Santa Paws Drive, a holiday drive benefiting animal shelters. Over the past six years, the project has raised more than $65,000 in toys, treats, and donations for more than 25 shelters and rescues.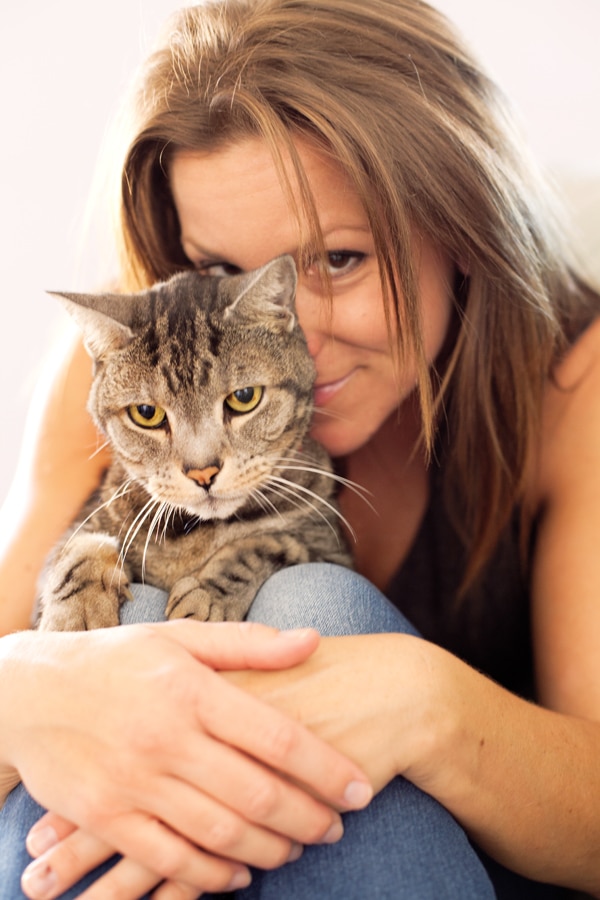 And that's not all Dorian's network has done. She also created Cute Transport Network, a service that coordinates volunteers to transport rescued cats and kittens across the country, delivering them to their new forever homes. The service has transported more than 450 cats over the course of a few years.
All Dorian's previous cat-related projects had been nonprofit; non has generated an income she could live off of. The idea that CatLadyBox could both support Dorian and still help cats has been central to the business plan. The business currently donates a portion of the profits to cat rescues every month, and the plan is to continue growing CatLadyBox so it can help even more cats.
Of course, there are positives and negatives to running your own business. Dorian's favorite part is getting to know her customers and vendors and choosing the products for the box each month. The thing she finds the most challenging is when something goes awry with the customer experience, especially when it's something that's out of her control like shipping issues.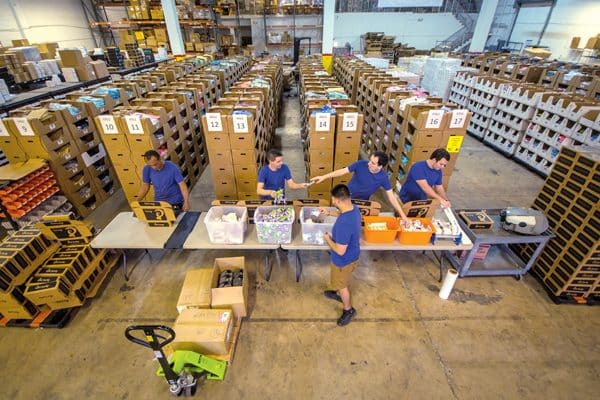 "There's nothing more frustrating than excitedly choosing what to put in the box, lovingly packing it up, and sending it off with the carrier … only to have them lose it or damage it on the way to the customer. We always do everything we can to make it right, of course, but it's things like that that are the least fun, for sure."
Dorian's advice on starting your own business: Do something you love, even if you can't commit to it full time. "If you have an idea, start out by doing it in your spare time," she said. "Even if you don't ever make it a full-time business, just doing something you enjoy on your own time can be life-changing and fulfilling. There are tons of "side-prenuers" out there, which gives you the safety net of a guaranteed paycheck, and you can slowly gro your own thing on the side."
By sharing stylish, unique, and fabulous things each month, Dorian hopes that CatLadyBox will help dispel the negative stereotype around being a cat lady. "We're not crazy — just crazy about cats."
Get a 10 percent off a first-time subscription to CatLadyBox. Use the code CATBIZ. This offer expires Oct. 31, 2016.
About the author: Kate Benjamin is the founder of the popular cat style blog Hauspanther.com. She specializes in helping people live stylishly with cats. You may have seen her on Jackson Galaxy's show My Cat From Hell. Make sure to check out Kate and Jackson's books Catification: Designing a Happy and Stylish Home for Your Cat (and You!) and Catify to Satisfy: Simple Solutions for Creating a Cat-friendly Home.