Whether cats commandeer our laps while we're trying to read or turn up their noses at the fancy treats we just bought, they have a way of telling us exactly what they want.
The frustrating (and surprising) part: They often don't like what we think they should like. My cats, Bubba Lee Kinsey and Phoenix, are completely bored by the fancy plush mice I buy them, but they are entertained for days by a simple twist-tie. This does not make sense to me, but the cats made it clear long ago that they are in charge, so I have to roll with it.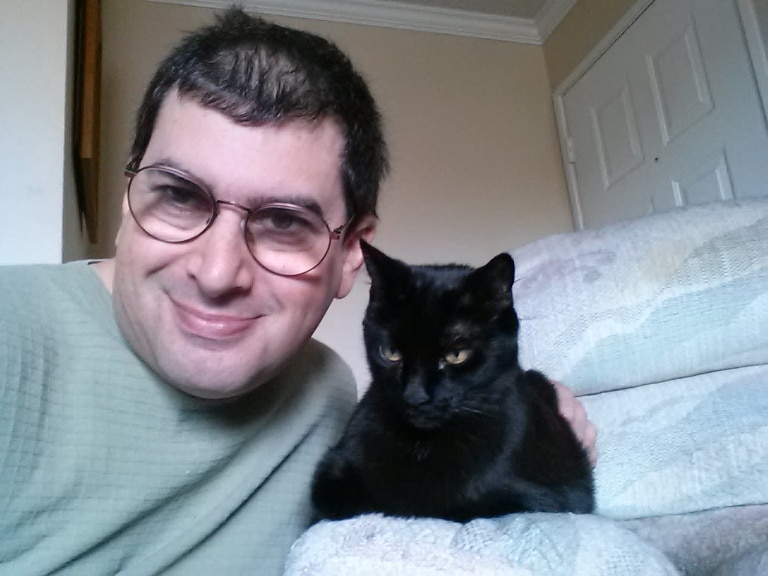 Nohl Rosen insists that cats' picky and definitive tastes also extend to the world of music. Rosen is the founder of Cat Galaxy, the world's first and only Internet radio and television station run by and for cats (more on how that works later). Rosen has frequently been surprised by their musical tastes, which have included Ozzy Osbourne, Outkast, and smooth jazz.
"Sometimes they're very direct in telling you what they like and don't like, and I respect that," Rosen says. "I can't ask for any better bosses in the world than cats."
Rosen founded Cat Galaxy several years ago at the insistence of his rescue cat, Isis, who sadly passed away last month at 15. As the story goes, one day, Isis would not stop talking. When nothing would sate her, Rosen suspected her desire was more intangible in nature.
"One day she was meowing consistently, and she didn't want any food or water — I'd asked her all of those questions," he says. "I clued into what she wanted. There was a CD lying on the table, so I put it in the CD player. The music started playing, and she lay down and relaxed, and Cat Galaxy was born."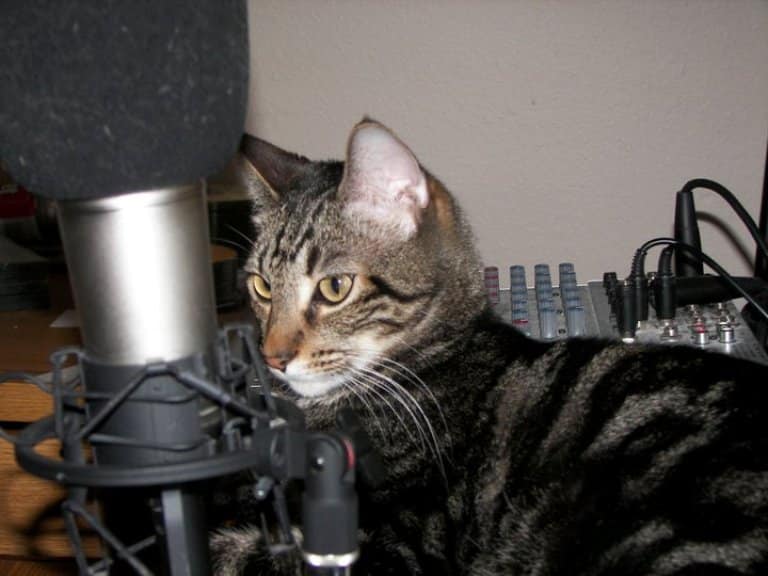 Rosen's work at Cat Galaxy suggests that the language of music is so universal that it transcends the boundaries of humanity and appeals equally to other species.
But after learning Rosen's cats' favorite bands, I doubt I would want felines DJing my birthday party anytime soon. Case in point: Nickelback is the favorite band of Rosen's cat Icarus. Personally, I would rather listen to Jingle Cats than Nickelback.
But at Cat Galaxy, my opinion wouldn't matter much; there, it is all about the cats. In fact, if a song doesn't receive the cats' seal of approval, it will not go on the air. According to Rosen, until her death Isis served as manager of Cat Galaxy, a position that granted her veto power over all of the station's programming. If Isis liked a song, she would relax and sit down for a listen. If she didn't, she would let Rosen know, sometimes by stalking out of the room.
"Just like we humans know what we like and don't like, the cats tell us what isn't going to fly," Rosen says. "We've had artists send music into the radio station hoping to get airplay, and sometimes you have to tell them it's not going to happen because the cats didn't like it. And who am I, as a human, to go against what the cats want?"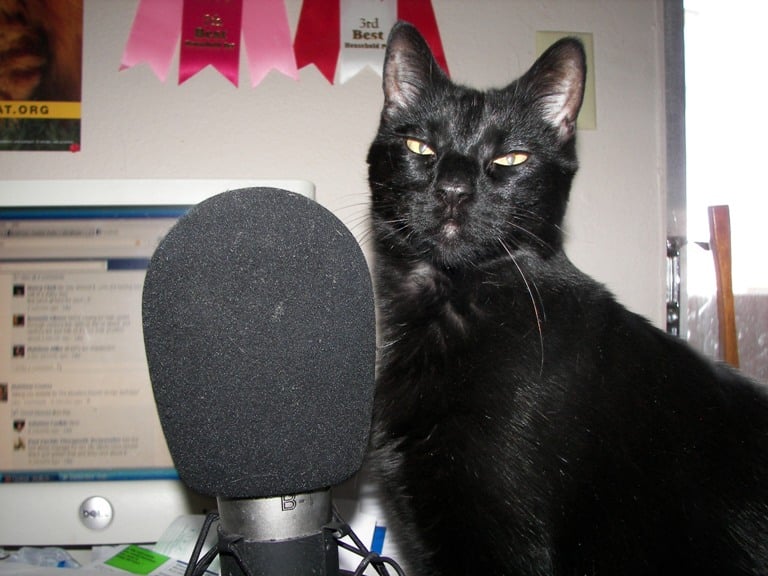 While Rosen continues to mourn the loss of Isis, who was honored with a burial and ceremony at Safe Haven for Animals, the shelter where Rosen volunteers, Cat Galaxy has taken a brief hiatus. But this summer he plans to upgrade his equipment and start producing live Internet television and radio shows again with Cat Galaxy's new manager and Isis' successor, Icarus, a handsome brown tabby who likes alternative rock.
After all, Rosen believes that humans are on Earth to serve cats — and if cats demand rock and roll, who are we to deny them?
"I've always said that we humans were meant to be their servants, because humans are dumb creatures," Rosen says. "They're smarter than we are — they get us to do everything they want, and I don't mind."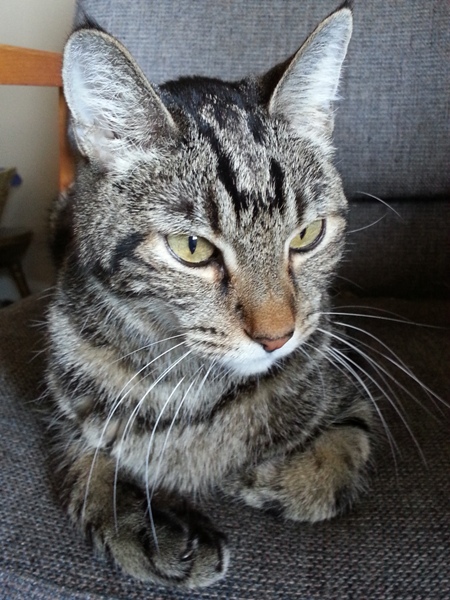 In serving cats, Rosen is carrying on Isis' legacy and allowing her work to live on. Rosen also continues to volunteer at Safe Haven, where he helps the shelter raise awareness for no-kill rescue efforts. The group currently has a video in the Friskies "Show You Care" video contest; check it out here.
After all, Rosen feels Isis is still nearby in spirit — supervising his work, in a sense — so he wants to be sure to do his job well.
"I think she's still around," Rosen says. "I just feel her energy. Cats are very spiritual and very interdimensional creatures. I've always believed that the body dies, but the energy is still around. Her work will continue, and in one fashion or another, she's definitely living on."
Read more on cats and music: