One of the biggest parts of my animal consulting business is working with people whose cats have gone missing. In some cases, a cat who leaves home is attributable to cat behavior — namely, curiosity. The cat slipped out of a doorway or window left open too long. In other cases, the cat is an indoor/outdoor cat who goes on what I refer to as "a walkabout" to explore new areas. And in other cases, the cat has been chased away by a predator or other outdoor cat.
We had a wonderful feral cat who visited our home each day. He was the sweetest cat we ever had the pleasure of taking care of. We named him Walter, after the Chicago Bears running back Walter Payton, whose nickname was "Sweetness." He visited us daily, got his food, meowed in response whenever we talked to him, and stayed with us the biggest part of the day. We had grown so fond of him that we planned on trapping and neutering him so that he would get along better with the rest of our feral cat colony. About that time, Walter tried to introduce himself to one of our other feral male adults, Charles. Walter was friendly to all the cats and people that he'd meet, but Charles was not!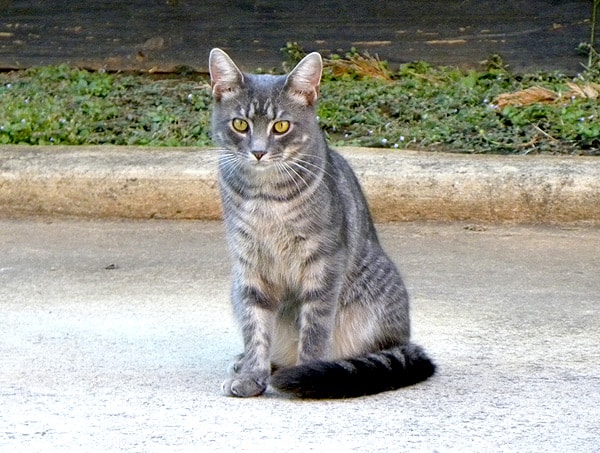 Charles was the dominant male of this colony and would have no part of a new male cat coming around. We had Charles neutered and provided him with a full check-up and vaccines. We hoped to introduce Charles to Walter in a staged manner. But on one sunny day there was a tussle in the driveway. As we went outside to break up the fight, we saw Charles chasing Walter away from our house, through the neighbor's wooded yard and out of sight. Later in the evening, Charles returned and Walter did not. Weeks went by and Walter never returned. We found out several weeks later that Walter made his way safely back to his original colony. Unfortunately, we could never capture him and bring him back to our home as planned.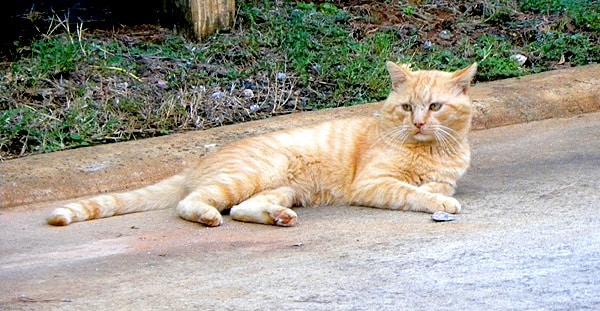 We had another incredible little kitten named Itty Bitty. He was bright orange in color, soft thick fur and a mane around his head that made him look like a lion. Itty Bitty stayed around our home and loved to lounge around on the deck and sleep in our garage. He was very small but, loud and proud with his meows that would rival a small lion cub. He always loved our attention and would lay in our lap for as long as we would allow. One day Itty Bitty went off on exploration and we never saw him again. We found out much later that a neighbor in the next sub-division closest to ours had taken him in. They had kids that loved Itty Bitty and had no cat allergies like we did in our house. This proved to be a great home for Itty Bitty and we were happy that they could provide all the love and attention he craved.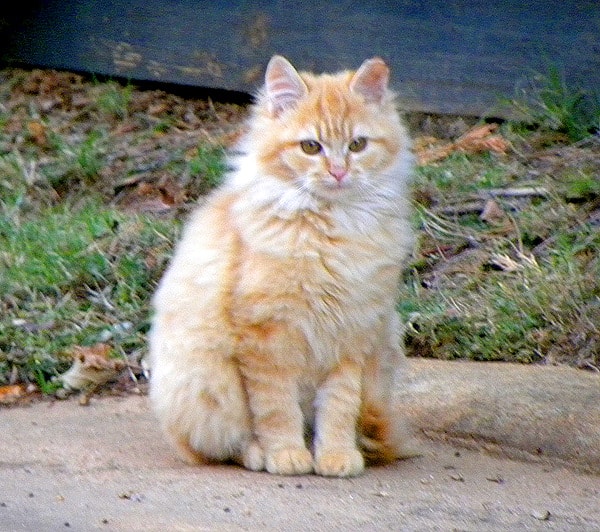 Our boy Ash is a different case. He is a beautiful, talkative, and loving boy. He always wants, and often demands, attention. After a year of being with us full time, he went off to explore on his own. We set food outside in the garage, ready for when he returned home. His favorite bed was clean and fluffed just the way he liked it. His special treats were always in my pocket for him when he came around.
However, days, weeks and months went by without any sight of Ash. We never allowed ourselves to worry or let fear creep into our thoughts about why he hadn't returned. We knew that this kind of negative energy wouldn't be productive. We continued to visualize his safe return and let the positive energy flow. After three months, late at night, we heard his beautiful meow outside, on our back porch. We rushed outside to greet him, and he jumped up onto the deck and cuddled and purred as he had always done. He was not injured and seemed to be no worse for wear. He acted as if it were just another day and he was home.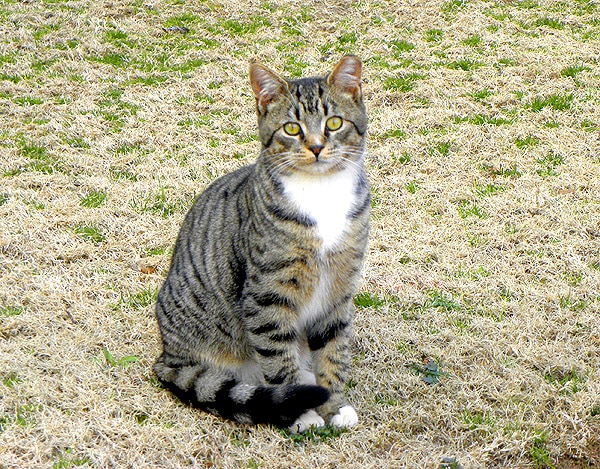 The reasons cats leave their homes, even though they are well cared for, seem to be endless. We just need to provide them the best care and all the love that we can in hopes it's destained they remain with us their entire life.
Have you had cats leave your home and the life you've provided for them? Did they return? What are some thing that contributed to their leaving? Tell me in the comments below!