We adopted our cat, Odin, from our local humane society in August 2014. He was a spunky kitten, and my social media was quickly saturated with snapshots of him with his new fur-friends. In person and through social networking, I've had more than one person ask me if he was a "rescue," to which I've responded, "Yes, but I'm not the one that rescued him." That certainly got their attention! My response may initially seem odd, but it opens the door to a greater discussion about our animals and the roles of our shelters.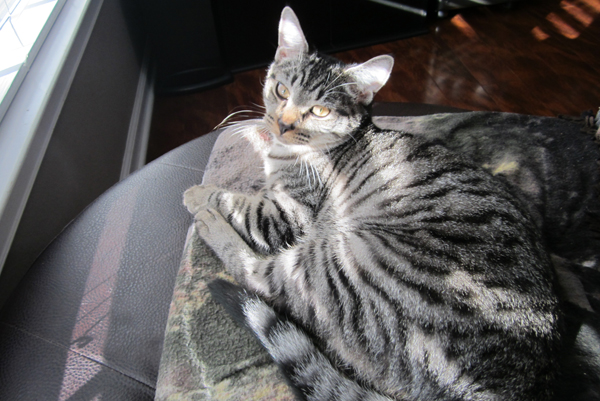 Quite often, I see ads on Craigslist and social media advertising cats for sale or free who were "rescued" from the shelter. They say that they didn't have room for another pet, but they just couldn't stand the thought of them staying in the shelter, so they adopted them anyway. What they really did was misrepresent themselves to the shelter, portraying themselves as a forever home, when they truly had no intentions of keeping the pet at all. They also likely broke a contract signed at the shelter stating that if for any reason things didn't work out, they agreed to return the animal to the shelter.
Having volunteered at a shelter, I have seen firsthand the time and energy put in by shelter staff and animal control to rescue animals. From saving a tiny, starving kitten from a storm drain to nursing cruelty cases back to health, shelters are at the front lines of rescue. Due to lack of resources, they also get labeled as the bad guys, often euthanizing healthy animals to free up space for the multitudes being dropped off by citizens on a daily basis.
People rally to withhold donations, opting to send their money, food, and supplies to no-kill rescues instead, thinking by punishing the shelter that euthanasia will stop. Part of this mindset is also what leads many people to adopt without intention of keeping the pet, claiming they rescued them from the shelter.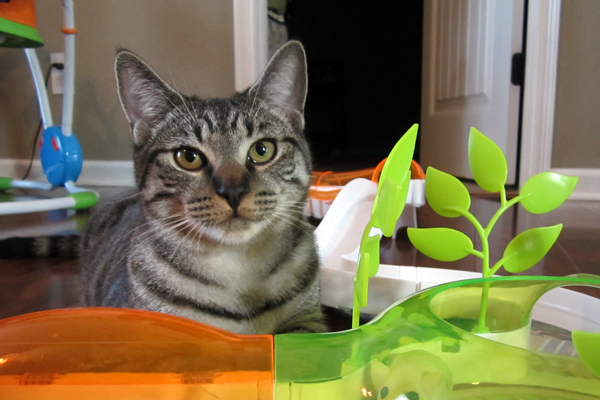 I feel honored that the shelter that we adopted Odin from felt we were worthy of being his family. The shelter took him in as an owner surrender. Someone had found him as a stray and could not afford to keep him. The shelter gave him vaccines, got rid of his fleas, gave him food and water, and provided him with a clean litter box in his own private kennel. They tested him for a host of common feline diseases, which they would have treated if he had tested positive for any of them. They had him neutered and gave him a microchip. The shelter did all of the work — all I did was show up and fill out some paperwork.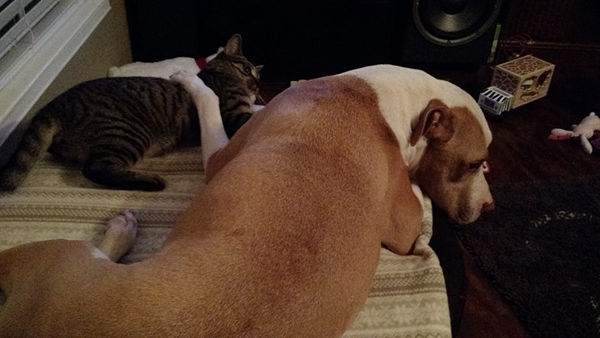 Unless you're the one who investigated and shut down the hoarding case, rescued the cats who were shoved haphazardly into the recycling pile, stayed up all night to make sure the newborn kittens who were dumped on the front steps were fed and warm, or filled out the paperwork for the 15 kittens someone just brought you because they refused to get their own cats fixed, you're the adopter, not the rescuer.
And that's OK. You're still absolutely 100-percent special, because you're choosing to give a cat a second chance for a forever home, and the shelter is entrusting you to do so. You are being given the opportunity to love and care for a cat who may have been abused, abandoned, or otherwise neglected, and the shelter, which invested time and resources into rescuing your new family member, has approved you as their new caretaker.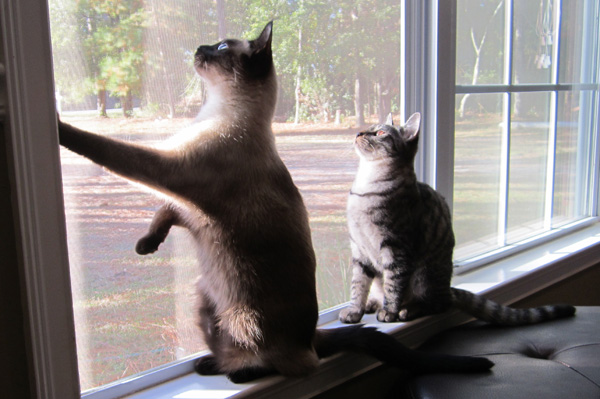 For those that feel the need to "rescue" cats from the shelters, please don't go adopting them to rehome them. Shelters are part of a network, and they often have information about potential adopters that you and I wouldn't know about. Wouldn't you hate to know that you "rescued" a cat just to surrender them to a bad owner?
Help the shelters in the honest way ÔÇô- volunteer your time, take photos of available cats and share them, solicit donations, and encourage potential cat owners to make the shelter their first stop. You can also volunteer to foster for the shelter, which would definitely qualify you as part of the rescue team and could offer an inside look at just how much hard work our shelters put into saving animals.
Remember, adoption is a wonderful thing, but there's no need to discount the shelters that put in the time, energy, and resources to provide you with the opportunity to adopt that new family member by claiming you rescued your cat from the shelter.
What do you think? Do you call your cat a rescue? Let us know in the comments.
Read more about cat adoption on Catster:
About Meghan Lodge: Fits the Aquarius definition to a fault, loves animals, and is always pushing for change. Loves ink, whether it's in tattoos, books, or writing on that pretty sheet of blank paper. Proud parent of Toby (cat) and Axle (dog). I'm a former quiet nerd who's turned bubbly animal-obsessed advocate.