If you're like me, you always end up giving your cats fantastical backstories and personality quirks. I once had a cat called Mei who, for some reason I've long forgotten, I decided was a failed actress who starred in a series of terrible (and made up) '80s movies but still walked around with delusions of sophistication and grandeur. I call my current cat, Mimosa, a terrible neighborhood gossip, being that she likes to sit at the window and totally ignore the birds in favor of staring at any human shenanigans on the block.
This idea of giving our pets human characteristics and points of view is something the writer Janiss Garza has used as the basis for a new book she's compiled. Titled Rescued: The Story of 12 Cats Through Their Eyes, the project features different authors telling the tale of their adopted cats from the animals' own perspective.
With the title now published, I emailed back and forth with Janiss about the idea of blogging as a cat, the way kitties inevitably pick who to live with, and exactly what makes for a good library cat.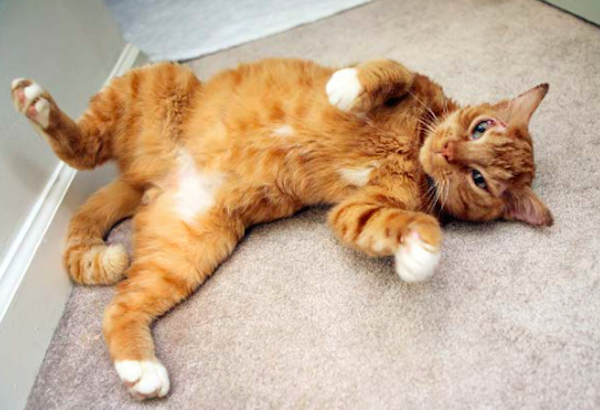 Catster: What inspired the idea to have writers telling rescue stories from a cat's point of view?
Janiss Garza: I've been living in an anthropomorphic world for the past 12 years, ever since I began a blog as seen through the eyes of my cat Sparkle (she died in August 2014, although Summer carries on with the blog). Through Sparkle, I encountered a whole community of Internet tweeting and blogging and social media cats, some of whom had tens of thousands of followers. I'd been trying to think of a book project for my indie publishing company that would be fun, that had the potential to make money and do good. I already knew a bunch of writers who wrote in their cats' voices, and I knew there were other talented writers out there who could do the same thing. So I sent out a call for submissions and mentioned that the project would benefit cat rescues of the authors' own choices.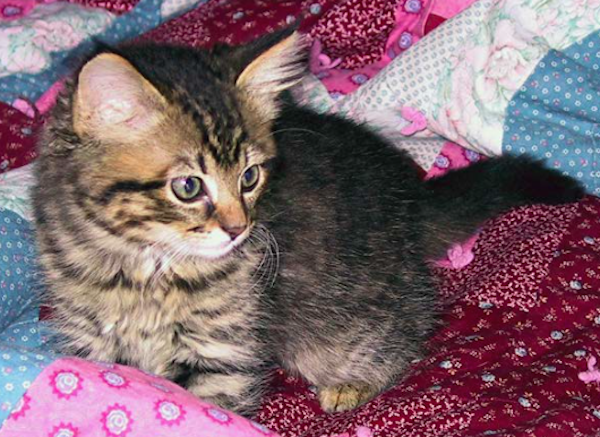 What's the most heartbreaking rescue story you came across while putting the book together?
I can't really say their stories are heartbreaking because both cats have either found a good home or a situation where their personality can shine, but the stories of Lucky and Harriet really touched me. Lucky was the victim of horrible abuse, but not only did he overcome it with his loving personality intact, he also has a Facebook page that helps other cats in need now.
Harriet was permanently crippled by a dog who attacked her while she was protecting her kittens, but her amazingly sweet nature serves as an inspiration at PAWSitively CATS no-kill shelter in Tucson, the rescue that will benefit from the inclusion of her story. I don't think of the stories of these cats as heartbreaking — they are inspiring and show the reach that one being can have to touch the hearts of so many others.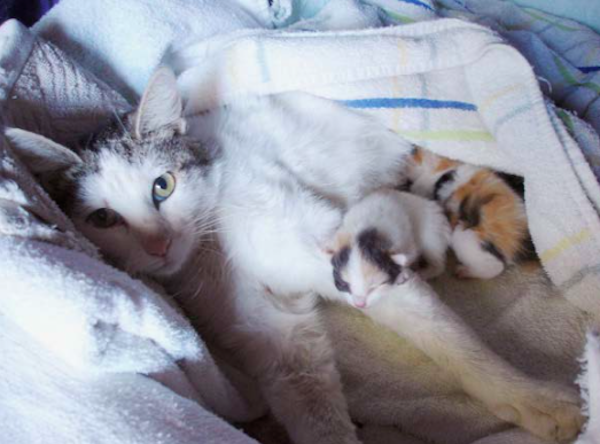 Having edited these stories, what do you think makes people act so cruel towards cats sometimes?
I still don't know. I don't think I want to know. I can't put myself in any kind of mental attitude where cruelty to cats — or any other animal — is okay.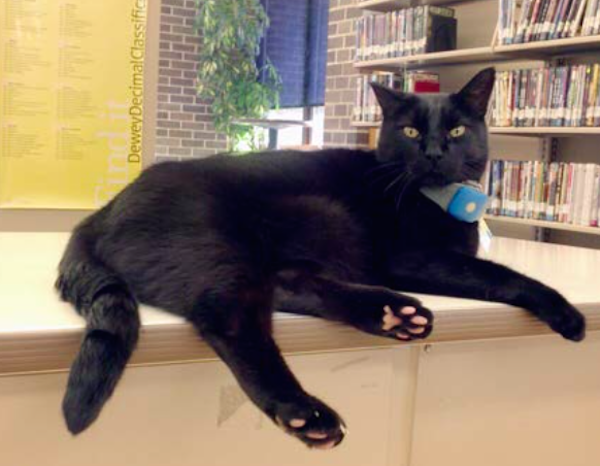 The book includes the story of Browser, a library cat. What skills do you think make for a good library cat?
A library cat needs to be more outgoing than the usual feline — and must never, ever be compelled to sharpen his claws on the books! My cat from the 1980s and 1990s, Harlot, would have been a horrible library cat — she would turn on you in a flash, and she scratched up all the vinyl record sleeves from the albums of my youth. Browser, clearly, is perfect!
Who's the cat on the cover of the book?
That's Crepes. She came from a feral situation, where the cats were inbreeding. She was born without a foot and contracted herpes. Her humans, Alana Grelyak (who wrote her story) and Michael Gabriele, are filmmakers, and they have the CATastrophes video series — humorous episodes that involve cats and more often than not cat rescue.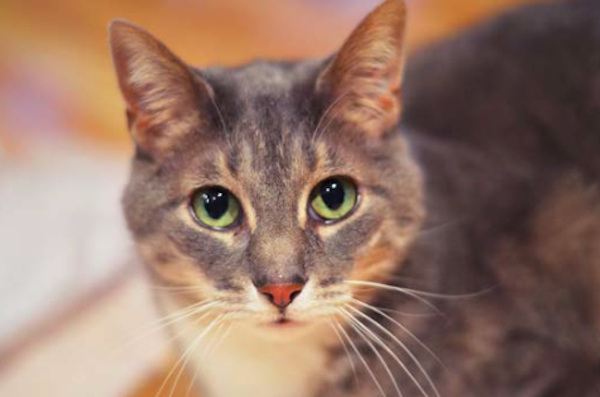 What's the best way to persuade someone to rescue a cat?
The best cats, honestly, happen to you. You don't pick them. Even my bought cat, Summer, happened to me — she came along just as my blogging cat, Sparkle, was dying. I didn't even realize Sparkle was dying — I just knew she was sick. And then along came this incredibly special kitten, a one in a million kitten, and here she is.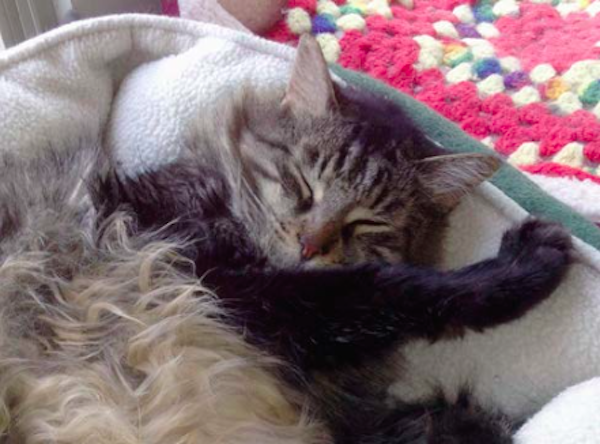 Beyond Summer, do you have any other cats?
Yes, there's Binga, an elderly tortoiseshell who my fiance and I rescued from a kill shelter in downtown Los Angeles in late 2000, and Boodie, an unintentional foster fail. With Boodie, I was socializing her so she could be adopted and the rescue sort of lost touch with me. I would have gladly adopted her out back in 2002 when I first brought her home, but that ain't happening now!
Rescued: The Stories of 12 Cats, Through Their Eyes is available now, with the profits going to various rescue groups.
Read more interviews on Catster:
About Phillip Mlynar: The self-appointed world's foremost expert on rappers' cats. When not penning posts on rap music, he can be found building DIY cat towers for his adopted domestic shorthair, Mimosa, and collecting Le Creuset cookware (in red). He has also invented cat sushi, but it's not quite what you think it is.