EDITOR's HAPPY UPDATE, Tuesday 12.15 p.m.: Colonel Meow is home! He just posted this picture on Facebook with the caption "Guess who got to come home today?????? #MiracleMeow #HesBack #DammitBootsYourAMess."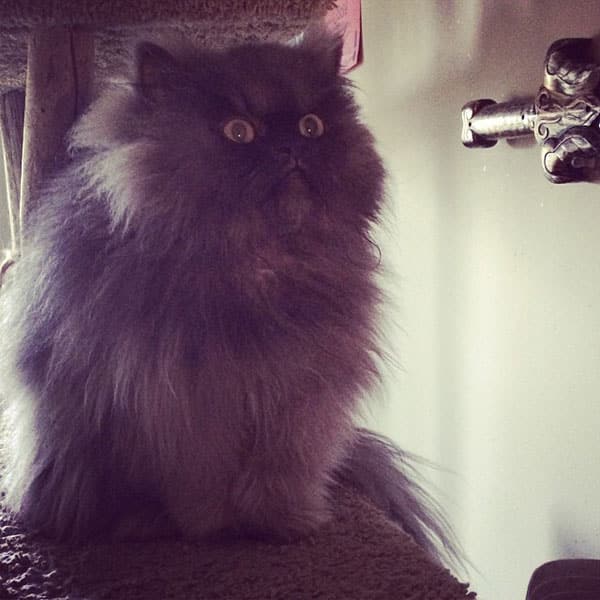 Happy news alert: Colonel Meow appears to be on the mend! Having undergone surgery and a blood transfusion, the grandiosely haired Persian–Himalayan mix's human posted an update yesterday on his Facebook page claiming that the self-appointed feline dictator is showing signs of recovery. All those miracle meows might be paying off.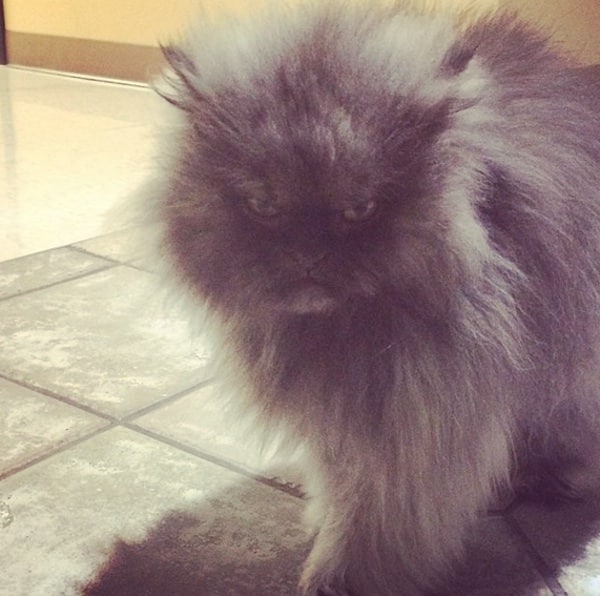 No doubt typing at the behest of his highness, the Colonel's Slave Beast wrote, "Guess who's up and walking around? Patrolling the ground here at the hospital. He's starting to look like himself, don't you think?" The pic above shows the Colonel in the midst of a gentle stroll around the hospital grounds.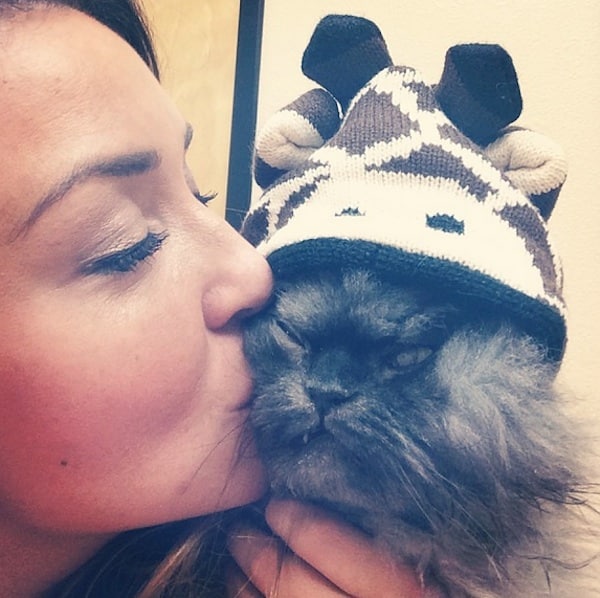 Previously, we reported how the Colonel, who holds the Guinness World Record for the longest hair ever measured on a cat, had been hospitalized, with doctors unsure what was ailing him.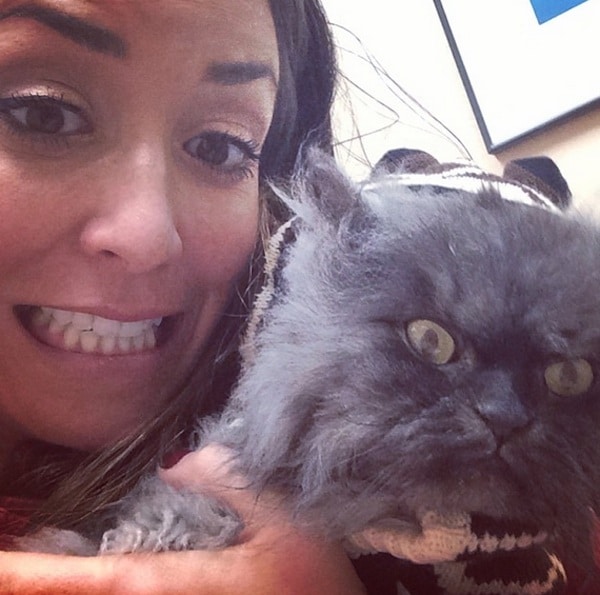 After Colonel Meow sent out a stern order for financial help, his obedient army of online fans cobbled together more than $20,000 towards his medical costs. The number exceeded the original $15,000 target, and the excess donations will now be given to other worthy but icky-feeling felines.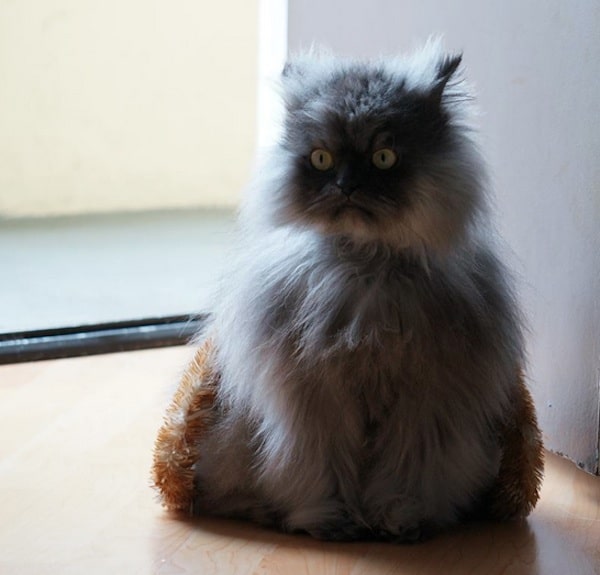 Keep checking Colonel Meow's Facebook page to monitor his progress, send well wishes, and marvel at his ever-disapproving expression.
About Phillip Mlynar: The self-appointed world's foremost expert on rappers' cats. When not penning posts on rap music, he can be found building DIY cat towers for his adopted domestic shorthair, Mimosa, and collecting Le Creuset cookware (in red). He has also invented cat sushi, but it's not quite what you think it is.