When Rufus the cat got an ear infection, his devoted human dutifully applied ear drops to the kitty to clear up his condition. However, if you've ever administered medicine to a cat, you know it's not a pleasant ordeal, and Rufus accordingly did not take kindly to the necessary evil. In fact, Rufus was so upset about it he started running away from his human friend.
To make it up to Rufus, his human collected 40 of Rufus' most favorite things in the world — boxes — and assembled them in a towering maze so that Rufus may preside as King of the Boxes. He used coordinating duct tape and even scrawled "Rufus" along the tower so everyone in the world may know that this kitty is much beloved.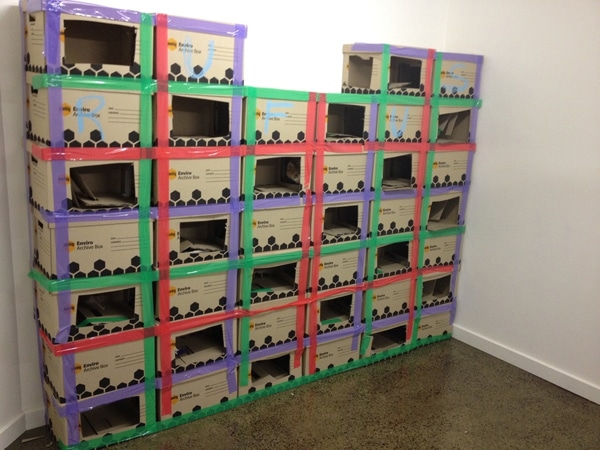 Lucky for us, Rufus' human made a video of the touching tower construction, complete with a heartfelt soundtrack by his brother's band, Parallel Lions. Grab your tissues, because the love simply oozes out of this one, and only the coldest among us will not be able to hold back the tears (we guess now is a good time to figure out which of your friends is actually a robot).
Without further ado, here's the loving tower tribute to Rufus.
Via BuzzFeed.