If your cat's purr sounds like music to your ears (or should we say mewsic?), then maybe it's time to start thinking about your cat like the musician he clearly is, and make sure he has the proper accessories to go with his rockin' reputation.
Think about it: He meows perfect melodies and scratches out tunes on his cat scratcher. He purrs for percussion (Purrcussion? Sorry, had to!) and sometimes hisses for effect.
What he needs is a guitar-pick pet tag to go along with the act!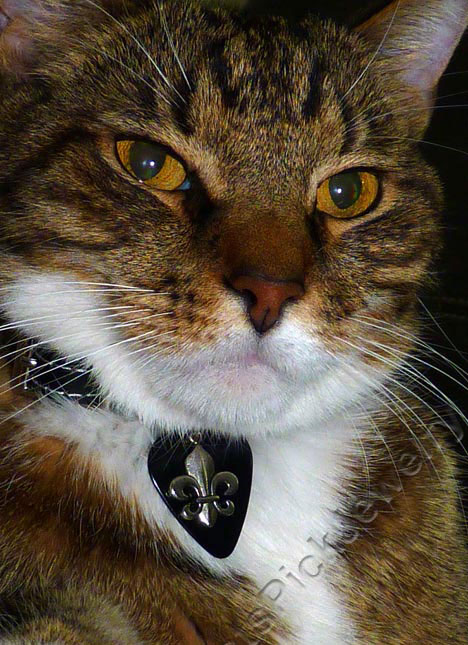 Kathy of KatsPickJewelry has always had a passion for live music, and she's collected guitar picks over the years. She looked at them as little pieces or art — and now she's making wearable art with them for you and your kitty!
One lucky Catster reader will win one of these funky guitar pick pet tags from KatsPickJewelry. They come with different charms, and at 1-and-a-quarter-inch by 1 inch, they're the perfect statement piece for your cat's collar. You wear nice jewelry — your cat should, too!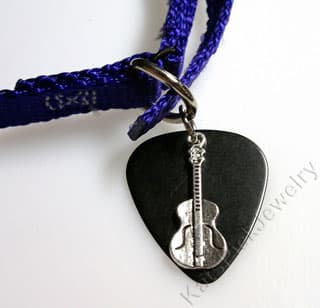 HOW TO ENTER
To enter to win, simply visit KatsPickJewelry and choose the pet tag you'd like to win, then leave a comment here telling us which one.
You can also shop around and see if you see a charm on another piece you'd like your kitty to have on his tag. She can customize! One winner will be randomly chosen.
All entries must be received by Thursday, June 14, at noon PST. Make sure we have a way to contact you if you win (your Disqus account must contain a valid email address). We'll notify the winner, and you have two days to get back to us or we'll choose another winner.
Catster bonus! Want to buy something in the shop? Use code CATSTER15 anytime until the end of the month to get 15 percent off your entire order from KatsPickJewelry. You and your kitty could have matching necklaces!