Wednesday Meows is a fancy-looking black cat who lives in a Los Angeles fashion studio with her photographer human, Ted Emmons. According to Ms. Wednesday's social media persona, she's "a female alien cat." Checking out her stream of Instagram pictures certainly casts her as a curious character — as this introduction to her fashion forward world shows.
Change clothes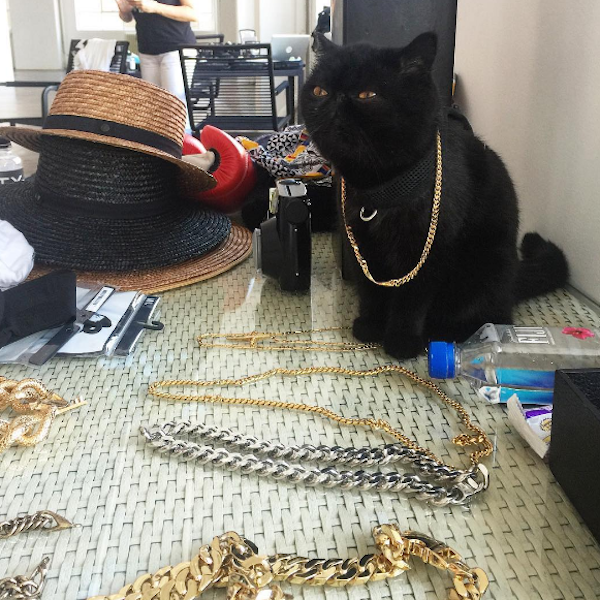 When she's on set during a fashion photo shoot, you'll find Wednesday Meows is meticulous about her wardrobe changes. Here she's been snapped in deep concentration, contemplating exactly which gold rope chain to pair with her collection of straw hats. Quite the foppish dilemma.
'Bout our money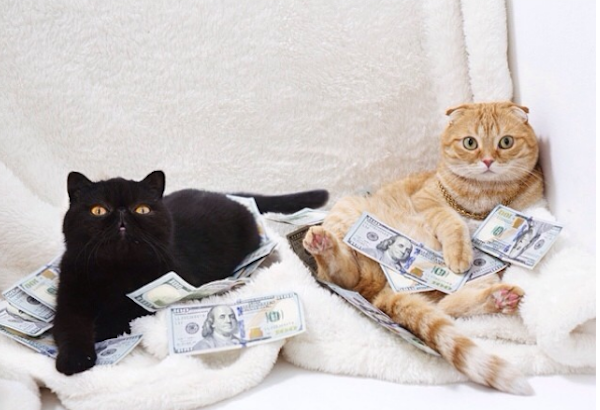 As befits a kitty living in the glitzy fashion world, Wednesday Meows is all about getting paid to pose for the camera. Here she's captured in the middle of a shoot that involves a stash of triple digit bills and her fashionista friend, Shrampton.
As she told her fans after stumbling across the bounty, "Purr it up, purr it up, that's how we ball out!"
Celebrity Gossip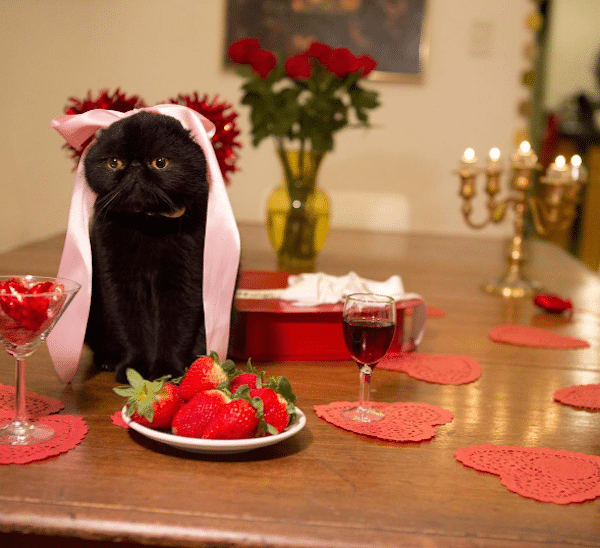 Tabloid rumors percolating on the feline grapevine suggest that Wednesday Meows and Shrampton are involved in a romantic tryst. Although as this scandalous paparazzi pic shows, all is perhaps not well in their relationship. Just look at poor Ms. Wednesday here, left stood up during what was meant to be a classy dinner date. Shrampton is clearly pure rogue.
Outfits for all seasons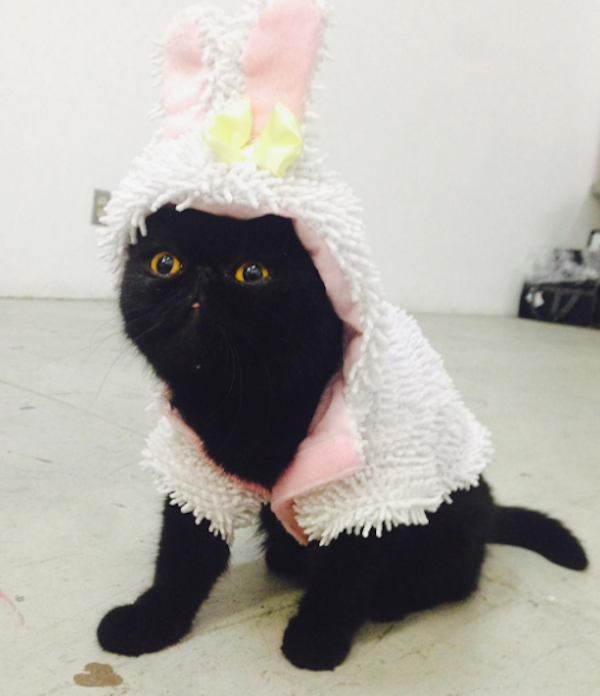 I believe this dainty ensemble on display hails from Wednesday Meows' recent Easter look book. I'd be very surprised if the designer of such a dignified outfit were not J. Peterman himself.
Smoosh world

At times, Wednesday Meows cuts an elusive figure on Instagram. Her followers seem to revel in this persona. As she pondered after posing for a recent selfie, "I'm Smooshy?"
Clearly, we're talking about a cat who's all about finding her place, her purpose, and her smoosh face in this strange new world.
Extraterrestrial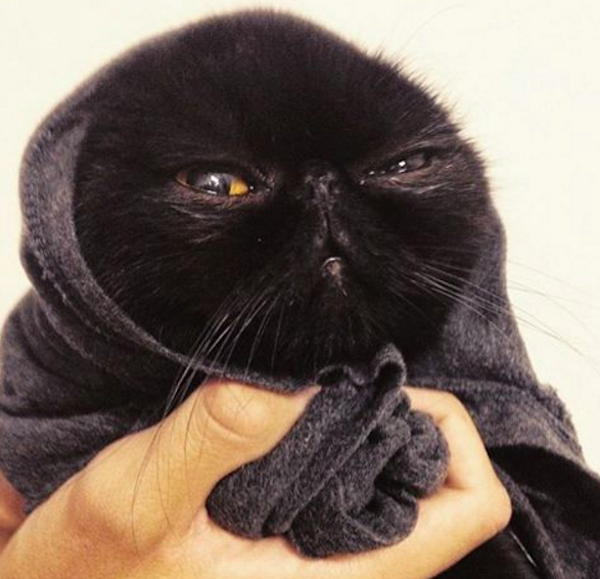 Tapping into her alien cat heritage, here we have Wednesday Meows invoking a classic sci-fi flick by telling her fans, "E.T. phone home."
The march of the metal cats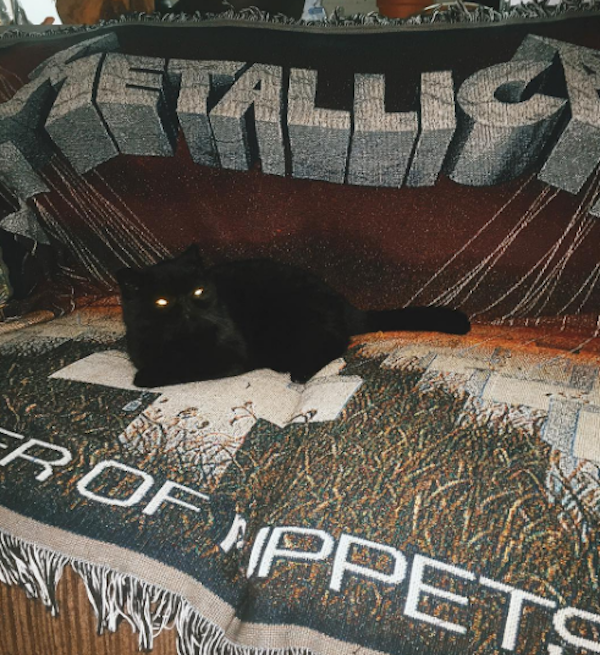 When not galavanting around Los Angeles' fashion and photography scenes, Wednesday Meows likes to lounge at home listening to her favorite tunes. Showing that she's a cat with broad taste, you'll find her happily switching from soundtracking a wet food session with classical music to pledging her allegiance to the world of Metal Cats. Rock, rock on, Ms. Wednesday.
And sometimes not amused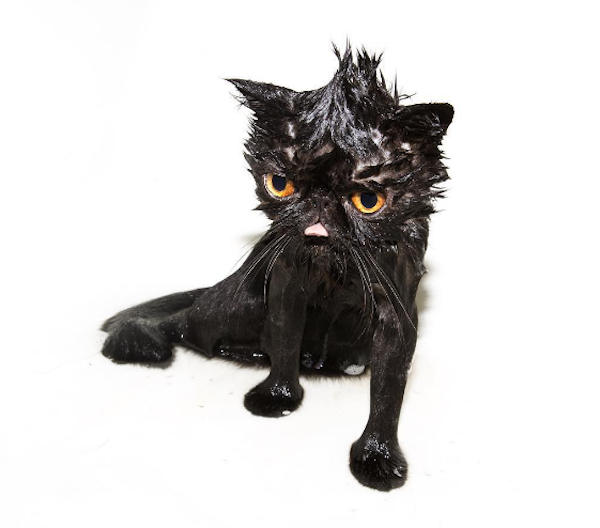 It's important to look squeaky clean when you're hitting the feline catwalks in Paris, Milan, and Dubuque, so Wednesday Meows usually takes her personal grooming regime very seriously. Although you might want to chance that she's not always totally enamored with her hunan-mandated bath dips.
Check out more of Wednesday Meows' world at her Instagram account.