The other day I was talking with a group of friends, and in passing I mentioned that I was taking my cat, Siouxsie, to the vet the next day.
"Oh, is she okay?" asked Fredwina (not her real name, of course).
"She's fine," I said. "It's just a checkup."
For the briefest moment, Fredwina looked at me as if I'd just sprouted another head. She quickly regained her New England composure and said, "Oh, that's good."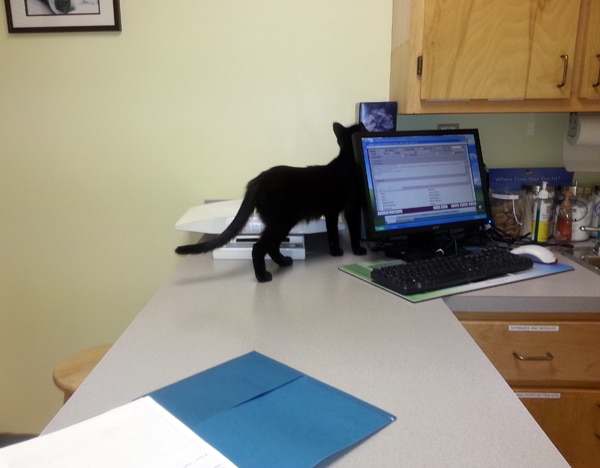 It's not the first time this has happened.
I know that when people have told me they were taking their pets to the vet, I too have asked if the pet was okay. But when they say, "No, it's just a checkup," I smile and say, "That's awesome," and then usually we start talking about our pets.
I can't help but wonder if Fredwina's reaction would have been the same if I'd said I was taking my dog to the vet. People seem to understand the idea of taking the dog to the vet regularly, but cats rarely get the same attention.
A 2011 survey by Bayer Animal Health revealed that 60 percent of cat owners had taken their cat to the vet in the past year, while 85 percent of dog owners had taken their pets in for an exam. Even without the study, most vets would be able to tell you that they definitely see fewer cats than dogs.
I know vet care is expensive, and it's getting more expensive as the cost of living and running a vet practice rises. The fact that people tend to have more cats than dogs adds to the financial issues around vet care. As for me, I pay for five exams each year — one for Bella and two for each of my senior cats — and on top of that there's dental care, injuries and illness, and lifestyle-appropriate vaccinations.
Yes, the cost does add up. But if I had children, I'd make sure they got their annual physicals and dentist visits. Why should my attitude be any different, and why should I be treated differently, because my "kids" walk on four legs rather than two?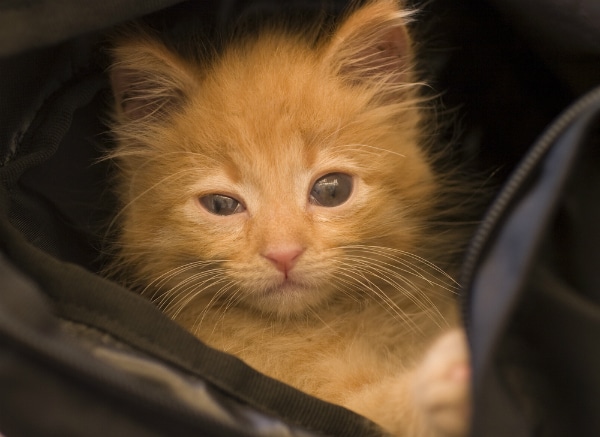 Another reason for cats' infrequent vet visits cited by the study is the trauma of getting a cat to the vet. That is something that can be remedied by teaching people how to get their cats familiar with the carrier and traveling in that carrier. Many veterinarians are taking steps to make their clinics more cat-friendy — training staff in best cat-handling practices and having separate entrances for cats, along with cat-only exam rooms.
And then there's the Internet. Lots of people are looking online for information about their cat's symptoms before calling the vet. As the writer of a cat advice blog, I've gotten so many "paging Dr. Internet" emails that I've added a "read this first" section to my question submission page, which lists symptoms that require immediate vet care.
Don't get me wrong: the Internet can be a huge help. Websites like FelineDiabetes.com, Feline CRF Information Center, and Feline Asthma are fantastic resources for cat caretakers whose cats have these conditions. There are great websites on feline nutrition, holistic care for cats, and a myriad of other topics, but none of them is a substitute for a visit to the vet.
These aren't the only reasons the survey cited. But one thing we as cat caretakers can do to help all cats stay healthy is to encourage our cat loving friends that preventive health care can prevent much more expensive problems later, giving their cats the best possible chance at a long, high-quality life.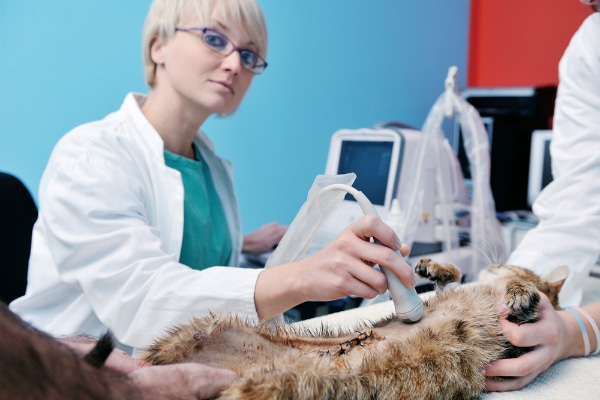 I view preventive care for my cats as one of my basic responsibilities as a cat caretaker, and I don't care how many people look at me like I have two heads when I say that!
How about you? Have you ever experienced a weird reaction when you've told people you're just taking your cat in for a checkup? What did you do? Please share your answers in the comments!