Everyone knows on an intellectual level that elderly individuals are prone to illness. Elderly cats develop kidney failure and a type of cancer known as lymphoma at high rates. People know intuitively that diseases such as kidney failure and cancer come on slowly. They therefore expect the symptoms to come on slowly as well. It would make sense for cats with chronic diseases to get sick gradually. Sometimes that's what happens.
But other times that's not how it happens. Consider a cat I treated several weeks ago. She was 15 years old. The owner reported that she had seemed perfectly fine — except for drinking more water than usual — up until two days before she was brought in. At that time she suddenly stopped eating and drinking altogether, and she became markedly lethargic.
I evaluated the cat. She was very lethargic and dehydrated. She was emaciated, and her coat was poorly groomed. Thick saliva was present in her mouth, and she had significant halitosis. Small white ulcers were present in the corners of her mouth. Her kidneys were small and rounded, her intestines were empty, and her bladder was full. A full bladder is something that is not generally found in dehydrated cats.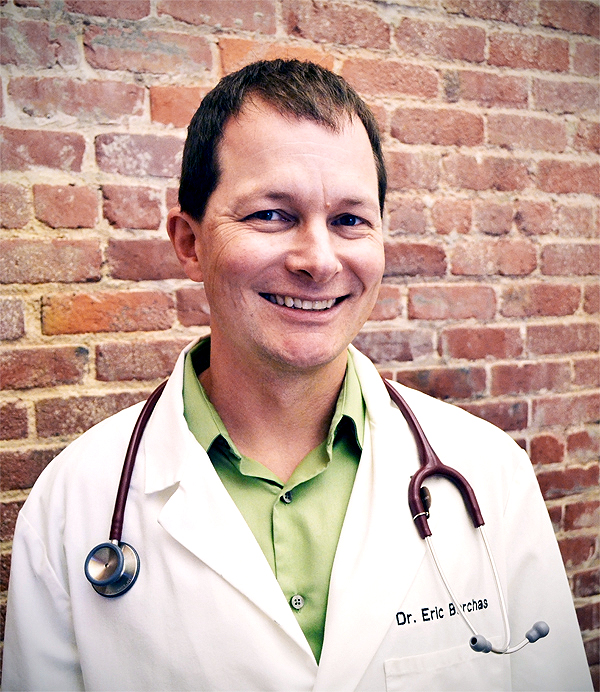 In other words, the cat's physical exam was consistent, in a textbook sense, with kidney failure. I regretfully advised the owner of this.
The owner did not believe it was possible. She was experienced with cats and had lost other cats to kidney failure in the past. (Sadly, anyone who is experienced with cats will have experience with kidney failure. It is the most common major disease of cats, and it is also the most common cause of death in well-cared-for cats.) The other cats had gotten sick gradually. This cat had gotten sick suddenly. The owner was convinced that the cat had been poisoned.
I didn't argue. But I did recommend diagnostic tests to determine the nature and extent of the problem. Those tests confirmed the diagnosis. The cat was suffering from severe chronic kidney failure. The disease had likely been developing over a period of months, but significant symptoms had come on suddenly and only at the end of the disease's progression.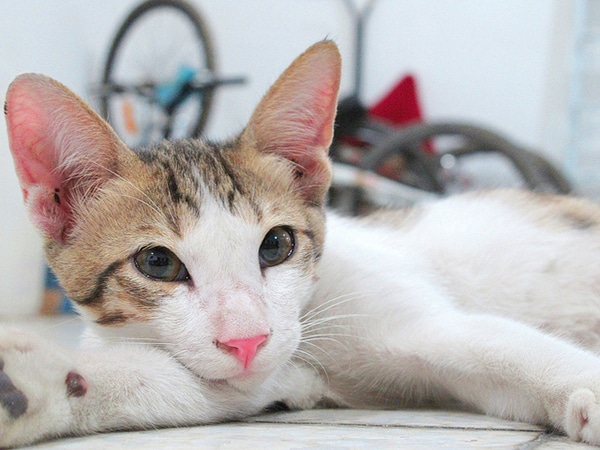 It was a manifestation of the "last straw" phenomenon. Camels, supposedly, will stand nonchalantly while straw is loaded onto their backs. They show no signs of stress as the load grows from acceptable to too heavy to almost overwhelmingly heavy. Finally, when they can take no more, the last straw causes them to go down (I rather doubt that a camel's back would break before her legs would give out).
Chronic diseases such as kidney failure come on slowly and build gradually and continuously. Cats have remarkable adaptive capabilities. Cats with mild kidney insufficiency (the first stage of kidney failure) show no symptoms except perhaps for increased thirst and urination. However, the increased thirst can be subtle and is especially hard to detect if more than one cat is present in the house consuming water and using the litter box.
As the disease progresses, the cat's body continues to adapt, and she continues to show no significant symptoms. This is a bad thing in one sense, since the lack of symptoms makes it impossible for the owner to know something is wrong and to intervene at an early stage. However, it is also a good thing. Cats who aren't showing symptoms usually aren't suffering.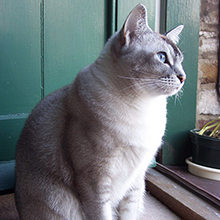 Finally, however, a day comes when the cat's body can no longer adapt to the disease. When that happens, many cats don't just get a little bit sick. They suddenly show symptoms consistent with the advanced nature of their disease.
Many cat owners feel guilty when they realize that they had been unaware that their cat was getting sick for months. They should not feel guilty. As I mentioned, the early symptoms of chronic diseases are subtle and can be hard or even impossible to detect.
Of course, if you notice something wrong with your elderly cat — even something subtle such as drinking more water (which turns out to be a symptom of many diseases and should never be ignored) — you should have it investigated immediately. But be aware that even cats with the most diligent and caring owners can gradually become ill without showing any symptoms at all until the disease is very advanced.
Other stories by Dr. Eric Barchas:
Got a question for Dr. Barchas? Ask our vet in the comments below and your topic might be featured in an upcoming column. (Note that if you have an emergency situation, please see your own vet immediately!)