As I write this, I'm waiting for a call from my vet about my cat, Tara. She had to have a dental procedure that's supposed to include several extractions. I had to drop her off yesterday to stay overnight at the vet because her dental was first thing this morning.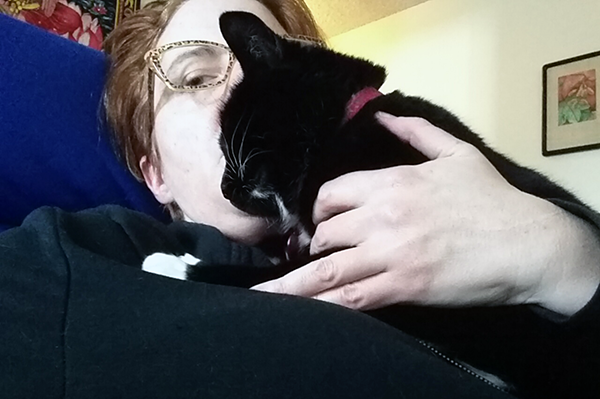 And, of course, like any good cat mom, I'm worried sick. I was worried that she'd think I abandoned her and that she'd be sad and lonely, wondering what her future held. I know logically that there's a 99.999999 percent chance she'll come through the procedure just fine, but having had a tragic experience in the past, it's hard for me not to be anxious. I'm doing my best not to be stressed, and I've also done my best to keep Tara from being stressed.
Here's what I did for Tara:
I made sure she'd get her regular food
I wanted to make sure Tara's routine was as normal as it could possibly be, given that she's going to sit overnight in a cage at the vet clinic. I brought a sandwich bag containing two meals of the dehydrated raw food I usually feed her and explained how to rehydrate it. I also sent two pill pockets and the alprazolam she takes to control her anxiety.
I gave her something that smells like me
Along with Tara's food and medications, I sent along a t-shirt I'd worn a couple of times so that she could have a reminder of me — and hopefully know that I wasn't abandoning her at the vet clinic.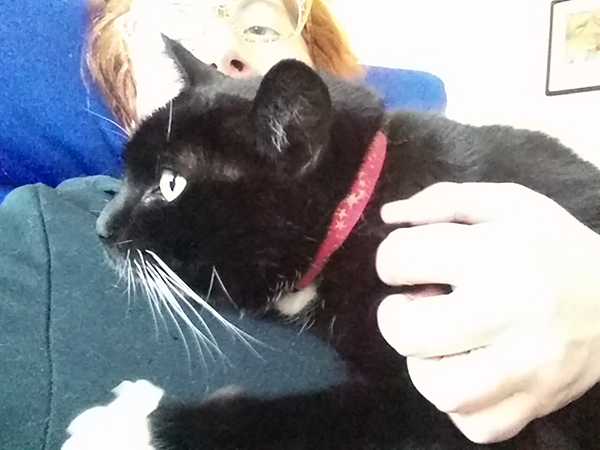 And here's what I did to try and manage my own anxiety:
I reminded myself that she's in very good hands
The staff at my vet clinic is the best in the world. If there's anyone I would trust to care for my beloved Tara, it's the vets, vet nurses and assistants at my clinic. I also reminded myself that I'd never take any of my cats to a veterinarian I didn't trust.
I talked to my friends and family
I'm not ashamed to admit that I sent several messages to my sister, who, bless her heart, reassured me that I was doing the right thing for Tara and that she'd be fine. I'm grateful that she answered my messages without judgment or annoyance — and that I wouldn't expect anything less from her because she's awesome.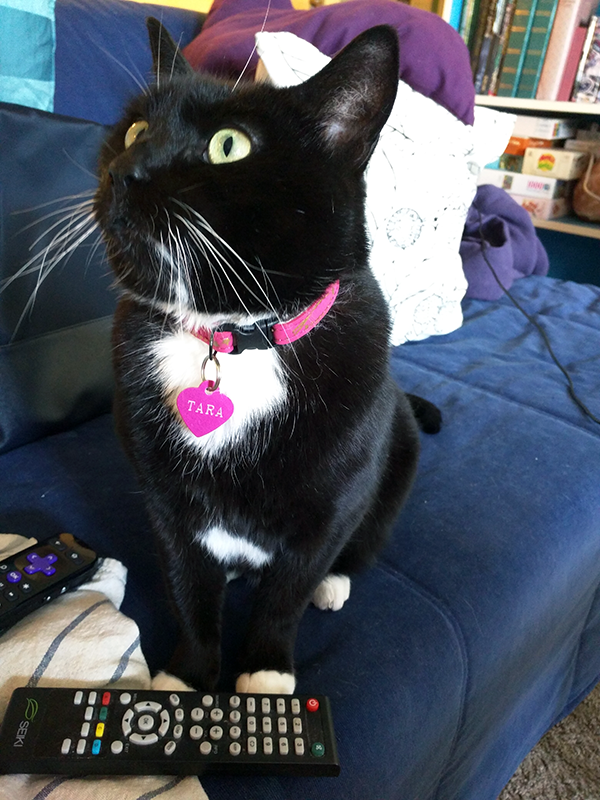 I reached out to my Facebook fans
I wrote a post on the Paws and Effect Facebook page explaining that I was anxious about Tara's surgery and asked people what they do to manage their own worries when their cats are having medical procedures.
They had some really good tips …
I'm grateful for all my fans who prayed for her, sent white light, or whatever their spiritual beliefs dictated.

I'm also grateful to the people who recommended that I practice mindfulness and pray, because the whole reason for worrying is an attempt to control a situation you can't control.

Some of them reminded me to logic it out and think of the good results.

Some of them reminded me that it's a good idea to distract myself.

And some of them also commiserated with me, which also helped.

Finally, at 11:30, the vet called. It felt like I'd been waiting for days.
"Tara just came out of anesthesia," she said, "and she's doing great. We didn't have to do any extractions, either."
"I'm so relieved," I said. "I couldn't help but worry."
The vet said she totally understood, and we arranged for a pick-up at 3:20 this afternoon. Now I just have to wait until then to see my beloved Tara again.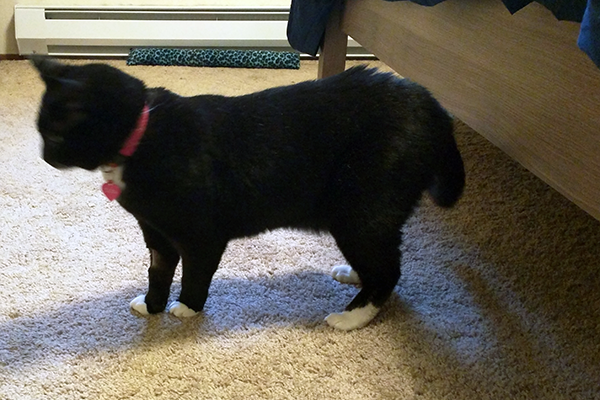 It's now just after 4 p.m. Tara is home and peacefully gorked out on sedatives. She was ravenous because she hadn't eaten since last night; as the vet recommended, I gave her just a portion of her usual dinner. She was swaying at the bowl as she ate it.
For now, I'm leaving her in the bedroom to recover without being "loved" by Thomas and Bella. That'll give her some peace and allow her to start smelling more like she belongs here.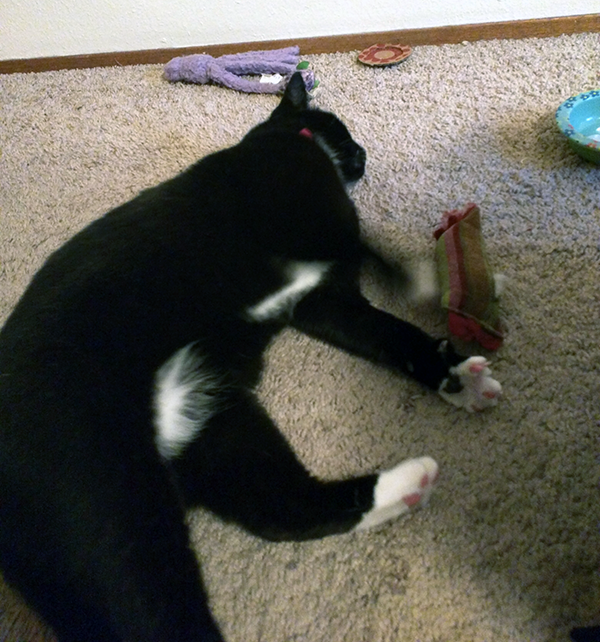 I'm so glad to have her back home and to know she's okay.
Do you miss your cats like crazy when they're away at the vet for a procedure? Do you worry about your cat? What do you do to try and control your anxiety until you get that happy phone call? Please share your thoughts in the comments.