Hawaii is known to have a formidable problem with feral and stray cats. We recently learned of one facility that's doing something to combat that — the Lanai Cat Sanctuary.
We assembled photos we received from a recent visitor and combined them with information we found on the sanctuary's website to make this video:
The sanctuary is home to more than 500 cats. It occupies three acres on the small island of Lanai, which is near Maui. It's a nonprofit organization, and it relies on donations to maintain lifelong care for the cats who live there. The cats would otherwise live on the streets or have to survive in the wild.
The sanctuary's work saves cats, protects endangered species and reduces overpopulation. A staff of six people works seven days a week to care for the cats.
In November, a man and woman were married at the Lanai Cat Sanctuary. Together, they own five cats.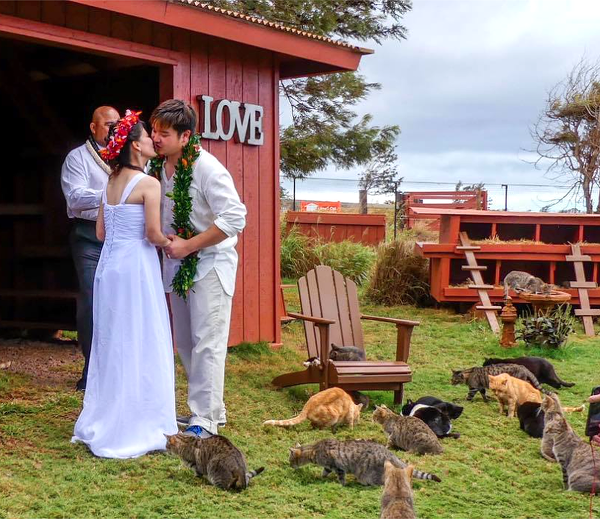 The Lanai Cat Sanctuary is open daily, and visitors are welcome. There is no admission fee, but donations are encouraged. Volunteers are also welcome – including people on vacation who want to help for a few hours or a few days.
All cats at Lanai Cat Sanctuary are available for adoption. Cats can be adopted within the Hawaiian islands or out of state. There are no adoption or service fees, but, again, donations are encouraged.
For more information, visit the Lanai Cat Sanctuary on the web.