November is a banner time for those with time on their hands, being that it hosts both National Novel Writing Month and Movember, the annual mustache-growing event in aid of bringing awareness to men's health issues. While cat contributions to the canon of the Great American Novel are, admittedly, on the scant side, the trend of feline facial hair is something that has been picking up pace of late. Here's a photo roll call of great cats with even greater mustaches.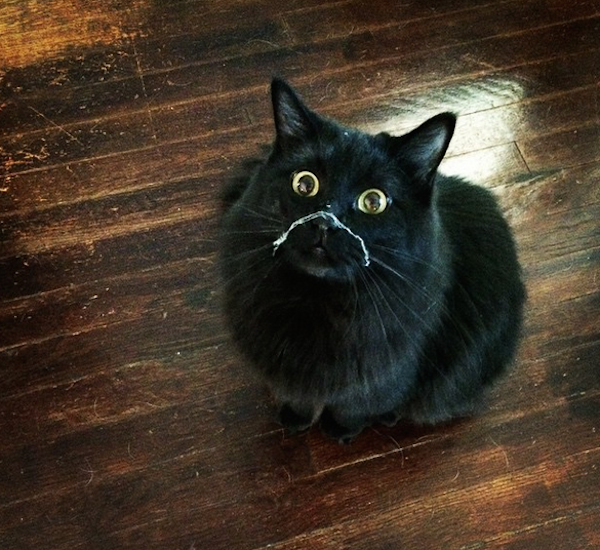 This all-black witch's cat has indulged in the ultimate Halloween hangover — a mustache fashioned out of a spider's web!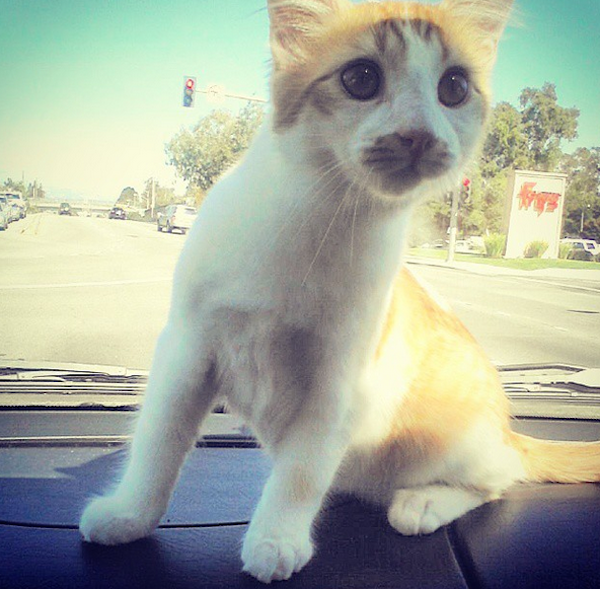 Any suave cat chap knows the virtue of sporting a five o'clock shadow.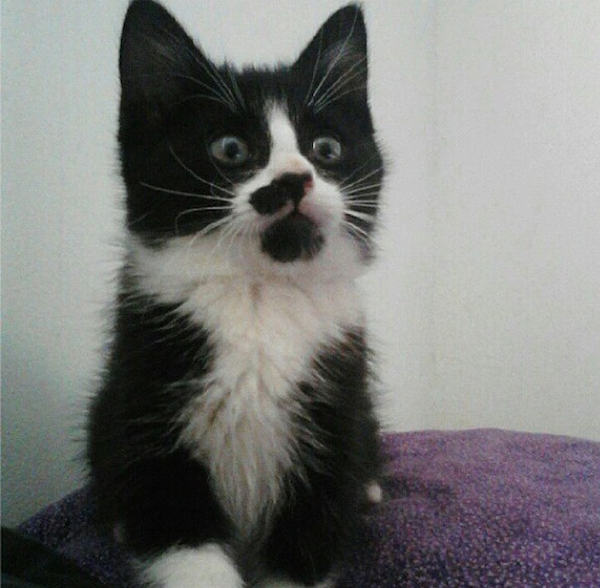 I can haz half a mustache? Sure, why not!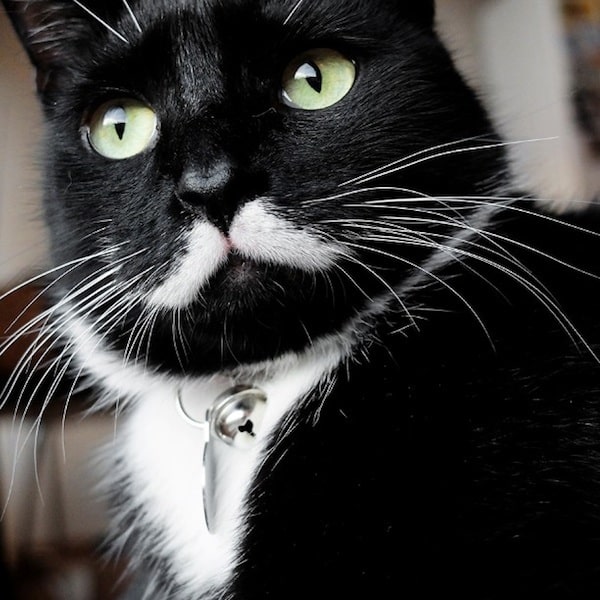 Stalin the Cat agrees that every great kitty dictator needs an equally awesome mustache.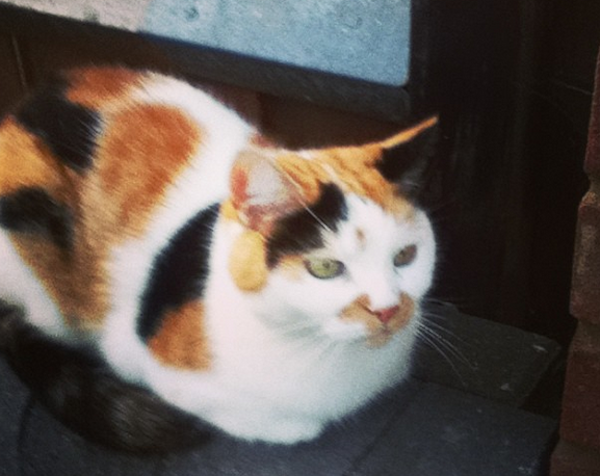 Presenting the lesser-spotted ginger 'tache — a particularly fine fit for any discerning Calico.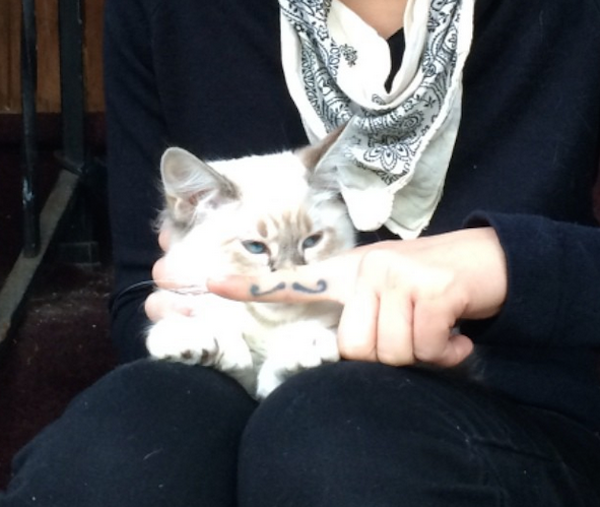 There is nothing in the book of feline facial hair etiquette that prohibits the use of a human as a mustache prop.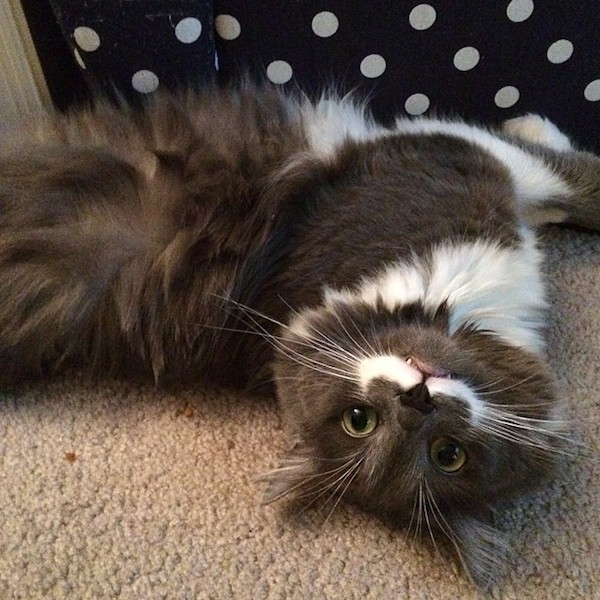 Here's Hamilton the Hipster Cat pairing a meticulously maintained handlebar mustache with a pose that simply screams an innate understanding of irony.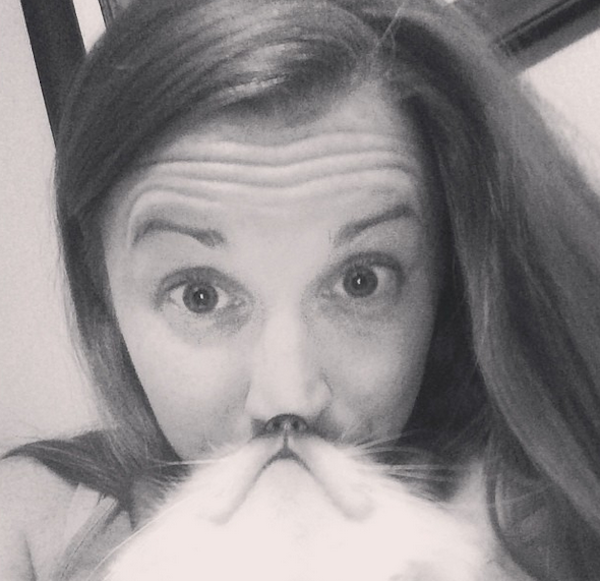 Remember that trend of using your cat as a mustache from a couple of years ago? Yup, it's still got legs!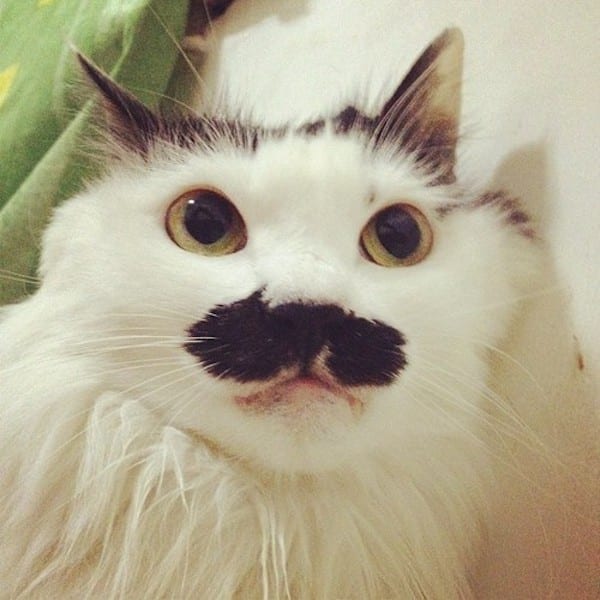 Presenting the smudge 'tache — a hot new trend in feline facial hair for this upcoming holiday season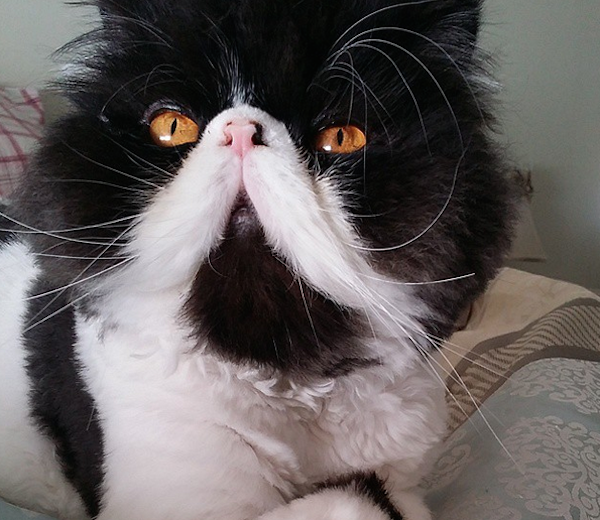 Ladies and gentlemen, we have a winner!
Are you lucky enough to own a cat who is blessed with a fantastic mustache? Help celebrate Movember by posting pics in the comments section below!
Read related stories on Catster:
About Phillip Mlynar: The self-appointed world's foremost expert on rappers' cats. When not penning posts on rap music, he can be found building DIY cat towers for his adopted domestic shorthair, Mimosa, and collecting Le Creuset cookware (in red). He has also invented cat sushi, but it's not quite what you think it is.