Let's help find forever homes for rescue cats who need special help like Pumpkin. Please share her story in hopes of finding her the perfect forever home and human.
Pumpkin's Story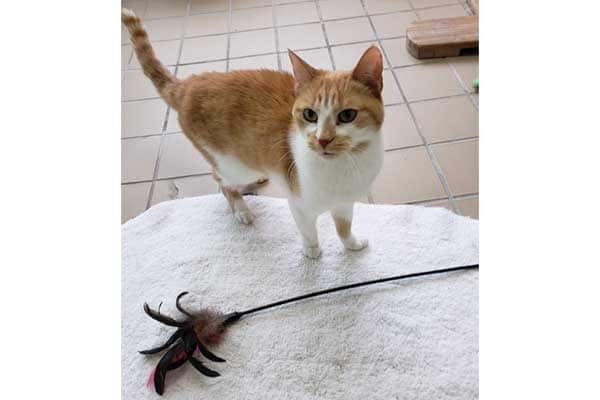 Pumpkin is one of the oldest residents at New York's Bideawee shelter. Found trapped inside a tire when she was just 4 months old, she was brought to Bideawee Westhampton for housing and care. Now 8 years old, she is more than ready to be adopted. According to the shelter, Pumpkin still has lots of playful and kitten-like energy. She is a social butterfly (she struts around the Westhampton location like she owns the place!) but can get a bit worked up when she receives more attention at a time than she can handle. She would do best in an adult home with cat-savvy adopters.
Bideawee's no-kill policy means that pets who come to the shelter have a home there until the pet finds his or her forever home. According to Bideawee President and CEO Leslie Granger, extended-stay pets live in Bidawee's offices and animal hospitals, where they are cared for by veterinarians, volunteers and adoption staff. "But as much as we love them, these pets deserve a new beginning, a chance to be placed in forever, loving homes best suited to their special needs," she says.
If you are interested in adopting Pumpkin (or other long-stay or senior pets), visit bideawee.org/Adopt-Search.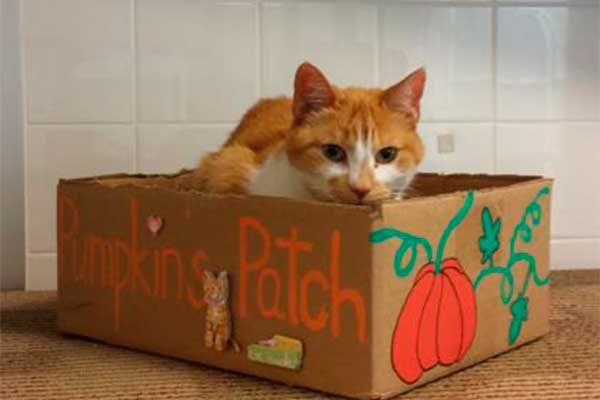 Have a cat or kitten looking for a forever home? If your rescue has a cat or kitten waiting too long for a forever home, email us at [email protected] to possibly be featured as Catster's rescue of the week on Facebook and on our website www.catster.com. Please put Rescue Cat of the Week in the subject line. We are looking to showcase cats that have waited several months for their forever home or have special needs that make finding the perfect home more challenging. Include the cat(s) name, age, short history and several good photos. Include all contact information for your rescue.
Photographs courtesy Bideawee
Read more rescue stories on Catster.com: