Last November, a crowdfunding effort for a product claiming to be the world's first artificial intelligence cat toy hit Kickstarter. Named Mousr, the project reached its fully funded status off the back of a video explaining how the toy would bring "the excitement of a Tom and Jerry cartoon right into your living room."
Instead of relying on your cat to react toward the toy and initiate a play session, Mousr's contribution to the advancement of feline playtime comes from the way its canny electronic brain lets it tailor faux hunting sessions to your cat's individual needs. You can also change the tails that are affixed to the back of it to add some color to the Mousr experience.
With Mousr gearing up for its official release, I spoke to Michael Friedman from the Petronics crew about the origin of Mousr, common misconceptions about kitty playtime sessions, and why anyone who's become cynical after spending money on unused electronic cat toys in the past should give this artificial intelligence wonder the benefit of the doubt.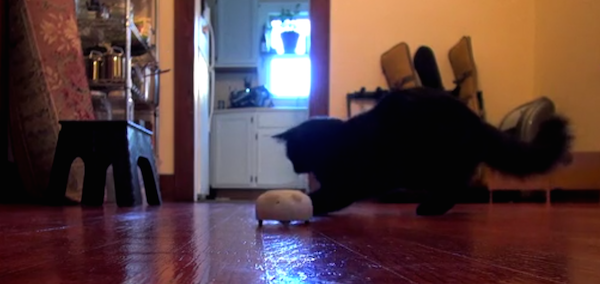 What was the inspiration behind Mousr?
Originally .. the idea of helping people who weren't at home to entertain their cats. But then we realized that cats can need just as much distraction when the owner is home. The idea behind Mousr is to entertain cats while the owner is busy and to let them take over when they want to get into the action.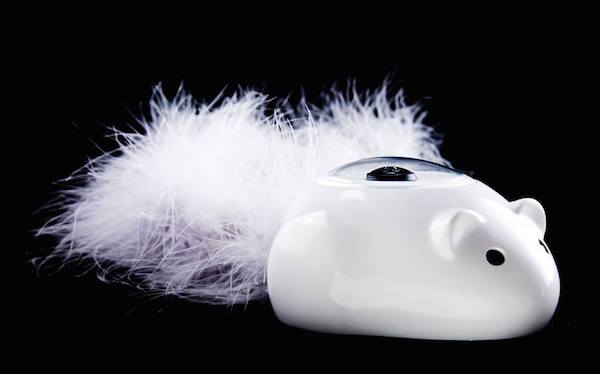 What research into cat behavior did you do while developing Mousr?
I don't have any formal background in cat psychology, but I spend a lot of time figuring out how to entertain my cats as well as other peoples' cats. Finding games I can play with any cat I meet is something I have been doing for years. It always gives me a thrill to stumble on a new nugget of cat psychology I can exploit. Then comes the testing: Does this work just on this cat? Some cats? All cats? Mousr is designed around things we have noticed engaging lots of cats consistently.
So what was the most surprising thing you discovered during the research stage?
That a lot of people don't know how to play with their cat! Some cats can be trained to fetch, but they don't play as naturally with humans as dogs do. Cats like to play hunting games and patience and stalking is a big part of it. We find that the part of a game that is most interesting to a cat — the stalking — is the reason a lot of owners get bored. That's a great thing about Mousr's artificial brain — it never gets bored.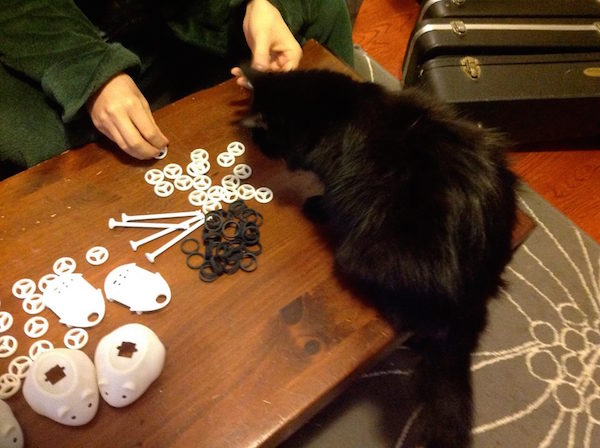 What did the first Mousr prototype look like? Did you make any major changes to the design as Mousr developed?
Mousr started as a simple robot with some infrared range sensors to detect when cats were close to it, then it exploded into an artificial intelligence robot with a fully fledged computer vision system. The potential of this system will take years to uncover, but we are really excited about going on that journey.
The idea of artificial intelligence research is often bandied around as a gimmick — what makes Mousr different?
A lot of times the word AI is used without much going on behind it. The reason is implementing AI systems is tons of work. There is a huge difference between learning the temperature people like and navigating foreign environments. Getting a real AI system into peoples' homes is one of the things that make us most excited because it is such a challenge. Hopefully, the watershed moment of people having meaningful interactions with robots in their homes is just around the corner.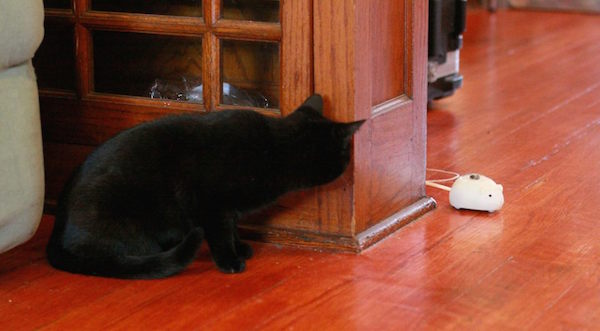 Will Mousr feature different ability settings, for cats with different hunting skills?
In order to entertain different kinds of cats, Mousr will be able to function in different ways. Some cats like really fast action and others are all about patience.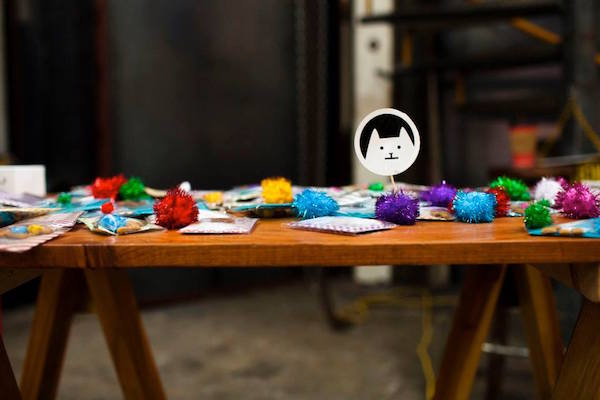 Pretty much the only toy my own cat, Mimosa, will play with is a balled-up paper receipt. How would you persuade me to try Mousr on her?
One of Mousr's strengths is being able to play with the objects cats like. By adapting Mousr's tail your cat can play with her favorite shapes and textures. Some cats like soft things, some like crinkly things. I actually designed a room full of packing-paper-filled tunnels once because one of my cats mysteriously liked to hide while making loud noises at the same time. Adapting Mousr to these unusual quirks is tons of fun.
I'm not much of a fan of cat toys that resemble actual mice. Do you have any plans to make a version of Mousr that doesn't look like a mouse?
Not at this time, but who knows what the future holds? The specific appearance of Mousr doesn't seem to matter to cats too much, but the ability to update and change its appearance certainly helps keep them interested.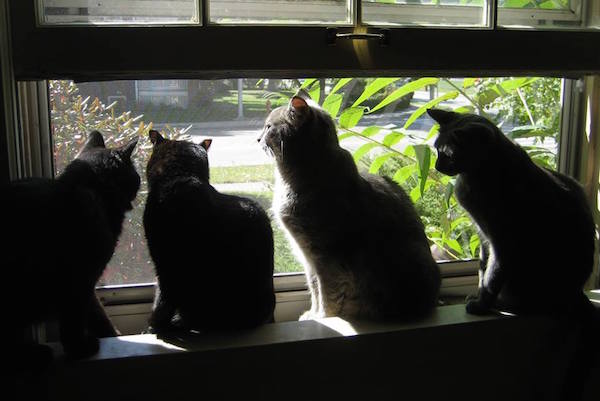 Finally, what sort of cat credentials do the Mousr team have?
So on the team we have six cats, with four of them living with me. Big Grease the oldest is your typical lazy tabby — that is until a real animal mistakenly tries to move into the house, then he suddenly becomes the boss. Lil' Grease is the shy but extremely affectionate princess, Bonzo is the nonstop athlete, and Wolfie is the puppy dog who's always happy to meet new people. We have quite a variety of personalities there, which keeps us on our toes and challenged to entertain all of them.
You can pre-order Mousr over at the Petronics website.
Read more about cats and behavior:
About Phillip Mlynar: The self-appointed world's foremost expert on rappers' cats. When not penning posts on rap music, he can be found building DIY cat towers for his adopted domestic shorthair, Mimosa, and collecting Le Creuset cookware (in red). He has also invented cat sushi, but it's not quite what you think it is.