Editor's note: Have you seen the new Catster print magazine in stores? Or in the waiting area of your vet's office? This article appeared in our March/April 2017 issue. Click here to subscribe to Catster and get the bimonthly magazine delivered to your home.
The editors of Catster Magazine's print edition are always on the lookout for what we call "cat people problems." The remarks below are among the responses chosen for the March/April 2017 issue to a question regarding cats invading their humans' personal space.
Here's more on that: We all know how difficult it is to read a book when there's a cat lying in the middle of it. Or internet surfing with a cat stretched across the computer keyboard. How does your cat invade your personal space?
"I don't care about your game. Feed me now.
— Drew MacLean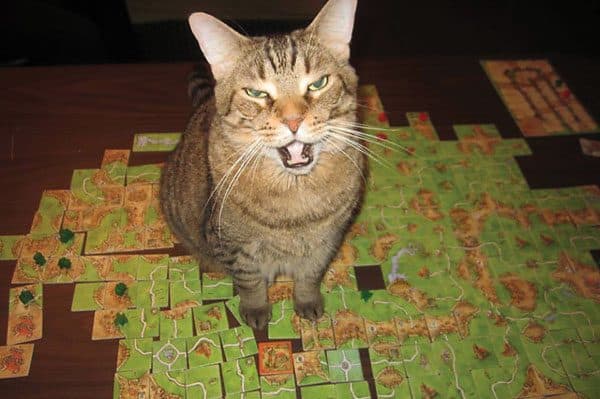 Our cat, Phoenix, tapped the space bar on the computer to end my husband's turn on a game immediately after I complained that he was playing for too long. Our cat, Othello, tapped the touch-sensitive power button on the Xbox, ending my husband's turn.
— Andrea Smith
When I'm trying to knit, either Georgie or Gus jumps into my lap. I have to immediately stop what I'm doing and stuff my project and yarn into a bag before they start trying to play with it or hook their claws into my hard work.
— Gloria Belanger Baker
Flash likes to get between me and my phone. He'll want love and just sits on me. If I go for the phone, he moves his head so I can't see it.
— Kathy Andersen
I'm a teacher, and when I'm trying to check papers, my cat, Chloe, insists on sitting right on top of them with her back to me.
— Dianne Nelson Marissael
Lucy certainly makes homework more difficult. I wish I could use the "my cat wouldn't get off of my homework" excuse for why it's not done.
— Ashley Finnigan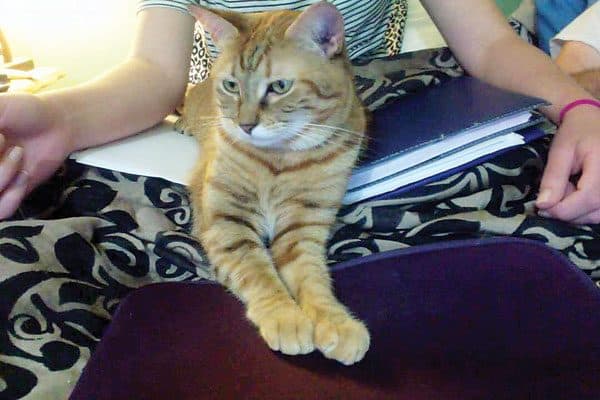 My cat likes to get up in my face when I'm trying to read the newspaper. I have to contort the paper to the side so I can pet him and read at the same time.
— Susan Stotelmyer Ward
Mine jumps on my lap and comes through the middle of the newspaper on Sundays.
— Megan McCrystal
Got something to confess? Catster wants to hear from you. Email us at catstermag@luminamedia.com (subject: Confessions), or write to us at
Catster Confessions
2030 Main Street, Suite 1400
Irvine, CA 92614
Note: We may edit letters for length and clarity. Please include your name, address, phone number, and email address.