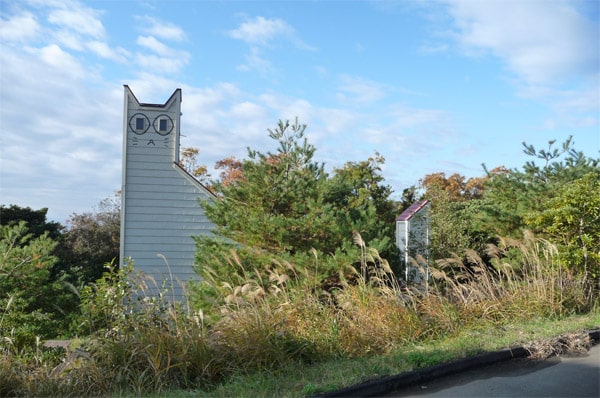 Sadly, still no news on the residents of Tashirojima — "Cat Island" — in Japan following the quake and tsunami.
"Cat Island" was just a short distance from the epicenter (see below – arrow points to the Island), so hopes appear slim that very many of the islands' elderly residents and cats survived the onslaught.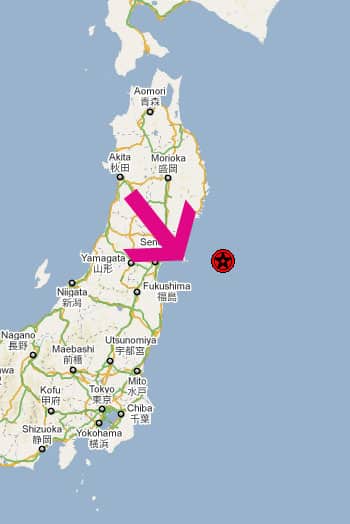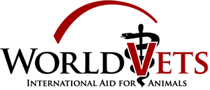 If you're interested in donating to help the 4-legged victims of this tragedy,
check out World Vets International
, who provides international aid for animals.
World Vets has been monitoring the situation in Japan with regards to the impact of the earthquake and tsunami that has recently hit the island nation. We are currently working to coordinate relief efforts for the animal victims affected by these unfortunate disasters. We have made contact with US Army veterinary associates stationed in Japan as well as Japan based animal charities and World Vets veterinary volunteers who remain on standby. At this time, we have supplies ready to go and are preparing the deployment of a first-responsder team to carry out an "on the ground" assessment and provide initial aid. We will post all updates and progress of our efforts on this page.

Your donations are urgently needed for supplies and the deployment of our team. Any amount will help!