Author's note: While writing this article, my sister from Aurora, Colorado, called describing an approaching cloud lowering and emitting a loud rumbling noise, basically a tornado aloft. Margaret (who lives in a second-story apartment) took cover in the bathroom of the complex's gymnasium bathroom. Fortunately the tornado touched down in an unpopulated area near Denver. Tornadoes happen. Be prepared.
It's a dangerous world. While we feel safe in our own homes, you never know when Mother Nature is going to knock your door down. In the flick of a whisker, you could find yourself diving for cover. But what about your cat?
"Pets are part of the family," says Dr. Matthew Minson, board certified in disaster medicine and team medical director for Texas Task Force 1 Urban Search & Rescue. "You need to protect yourself and your pets during a high-impact event such as a tornado."
According to the National Oceanic and Atmospheric Administration, no community is immune. Tornadoes have occurred in every state. They can drop down any day of the year, and at any hour. Wind speeds can exceed 250 mph with damage paths wider than a mile.
The likelihood that you and your cat will survive a violent storm depends on early preparation. Why not start today?
1. Get identification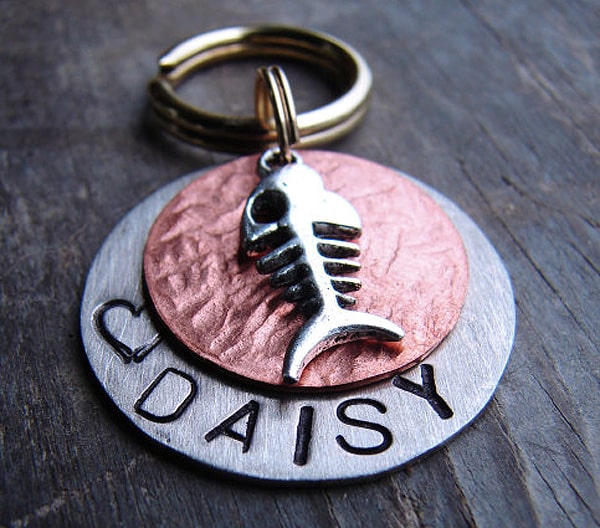 Start by providing your cat with an ID tag, better still, permanent identification.
Recently, a 12-year-old black cat named Suika was returned to his family three years after disappearing from his home in Ofunato, Japan. Suika was separated from his family by the tsunami that killed more than 16,000 people (with almost 5,000 still missing) on March 11, 2011. Suika's owners spent three months searching for him before giving him up for dead. But recently Suika and his people were reunited thanks to ID found on his collar, according to Japanese news reports. Suika was fortunate that he didn't lose his collar. During violent events, a cat's safety collar may do what it's designed to do: unsnap when it becomes entangled in debris.
While tags can be lost, a microchip is more permanent. If you are separated during a tornado, a microchip gives you the best chance of a happy reunion. Make certain to register the chip with a national registry database, and update the contact info if you move or change phone numbers. Include a secondary contact who lives outside of the area. If phone service is disrupted, your backup person can be contacted.
Also carry photos of your pets on your cell phone and give copies to your secondary contact. If you and your cat become separated, the pictures can help prove ownership and can be placed on lost-pet posters.
Minson says make sure your pet has current vaccinations since pet-friendly evacuation shelters require proof of rabies inoculations. If your cat has a health problem, he should wear a pet alert tag.
2. Know what you'll do before it happens
"Have some idea of what you would do during a tornado, earthquake or flood," says Herb Carver, aka The Catastrophe Geek.
If you don't have a basement or tornado shelter, don't panic. Designate a "safe room" in the innermost room on the lowest floor of your home such as an interior bathroom, closet or under-stairs storage. The room should have no windows, skylights or glass doors. If possible, store your emergency supplies in plastic containers in this room.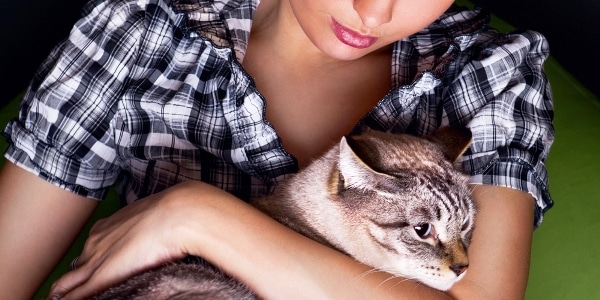 Under most circumstances, it's best not to leave your home during a tornado unless you live in a mobile home or on an elevated floor. If that's the case, contact your property manager now and find out where to seek shelter.
3. Know weather terminology
Even with modern Doppler radar, NOAA says the average lead-time for tornado warnings is only 13 minutes. It's important to understand the difference between severe weather watches and warnings so you can take appropriate action. Here are some terms and their meanings.
Severe thunderstorm watch: Conditions are right for the development of thunderstorms that might produce large hail or damaging winds. Go about your normal activities, but monitor the weather via local radio and television stations for updates and warnings.
Tornado watch: Conditions are favorable for the formation of thunderstorms capable of producing a tornado.
Severe thunderstorm warning: A severe thunderstorm is occurring.
Tornado warning: A tornado has been spotted or has been detected by radar. You and you pets should take cover immediately.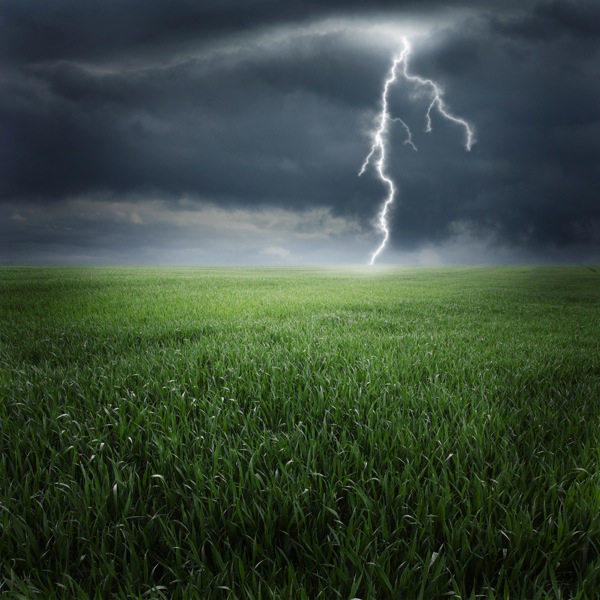 Continually monitor the weather forecast. If there's a potential for severe weather in your area, monitor the TV or radio for further advisories.
Don't wait until severe weather arrives to protect your pets. "Cats are notorious for disappearing as danger approaches," warns Dr. Dick Green, senior director of disaster response for the ASPCA. When a tornado watch is issued, bring your cats indoors.
"Confine the pet when you first get the severe weather advisory," Green says. "Put him in his carrier, a room free of hiding places or the safe room with his toys, food and bed. Cats love cozy places. This will better protect them if a tornado strikes suddenly, and makes it easier for you to round him up if you have to move to a safe location."
Know your kitty's favorite hiding places so you don't have to waste time searching for him in an emergency.
4. Take cover
When the National Weather Service issues a tornado warning it's time for everyone to take cover. Act quickly. On an average, you'll have only 13 minutes notice. DO NOT open your windows. If it hits your home, the tornado will do that for you.
Assign the responsibility of each pet to a different family member. If you must catch your cat as the storm approaches, pick him up using a blanket, so he can't scratch you in a panic. You can also scoop him up in a cotton pillowcase and then put him in the carrier. Inside the safe room, cover yourself and your cat's carrier with a mattress or blanket.
If your safe room happens to be the laundry room, you can put small pet carriers inside your dryer (with the dryer door open), says Paul Purcell of DisasterPrep101.com. "The dryer, being a double-walled metal appliance, offers extra layers of crush and projectile protection."
5. Practice your plan
Every few months, hold tornado drills, just like you did in school. Practice crating cats and calmly taking them to your safe room. Offer lots of treats during these exercises. Better still, train him to go to his carrier. Remember to bring the treats and toys. Make it fun for kitty and the kids.
6. Dangers in the aftermath
After the storm has passed, don't let your cat outside until you get the all clear from local officials.
Minson says there are many dangers outside, even if your home was spared. Sharp sticks, exposed nails, downed electrical lines and jutting rebar can cause a host of injuries. Wild animals, displaced from their habitat, also become a threat to your pets. After a flood, dangerous objects can lurk beneath storm water, and you can lose pets down storm drains and manholes. Even the city water supply might be contaminated.
7. Know what to do if your pet escapes
If you couldn't catch your cat before the tornado hits, know where to search for lost animals. During a disaster, strays are usually taken to your animal control agency or humane society. That's when you'll be grateful you had that microchip implanted and kept that photo on your phone. Keep the animal shelter's phone number in your phone directory.
Herb Carver of The Catastrophe Geek says train your cat to respond to the sound of a whistle. "Should a tornado occur, your animal may not be able to hear your voice over alarms or natural noise. Also, if you weren't able to catch your pet before the event, you can use the whistle to call for him in the aftermath."
8. Maintain emergency provisions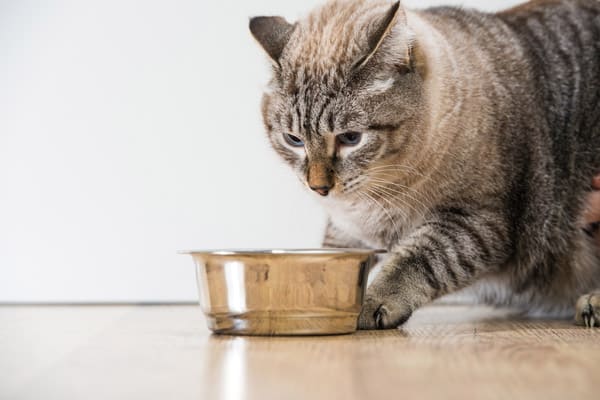 Always keep a two week supply of cat food, water, litter and medication for each cat in case you have to shelter in place, Green says. Even if the storm doesn't strike you directly, you might experience power, water or phone disruptions.
Store dry food and litter in waterproof containers or zippered bags. Rotate food every six months. Your cat's emergency kit should also include disposable bowls, plastic spoons and a pet first-aid kit. Include a litter scoop and plastic bags for poop disposal. If you run out of litter, shredded newspaper will serve as a good substitute.
If you feed your cat wet food, look for the pouches or small cans with pull tabs, says Paul Purcell: "You may be in a situation with no power for refrigeration, so food cannot be stored."
Also, have a carrier, harness, leash and Go Bag for each pet. Click here to learn what a Go Bag should contain.
If you start planning ahead today, you and your cat will have a much better chance of surviving a tornado with all 10 lives in tact.
Learn more about your cat with Catster:
About the author: Dusty Rainbolt was a Skywarn®-trained amateur radio storm spotter for the National Weather Service during the 1970s and 80s, working with RACES and ARES. With the arrival of Doppler radar and hordes of storm chasers Dusty is content to huddle in her central bathroom with and husband, her cats and her dog. Dusty is editor-in-chief of AdoptAShelter.com and vice president of the Cat Writers' Association. Her latest award-winning novel is Death Under the Crescent Moon (Yard Dog Press).