So you love cats. Always have, always will. But occasionally you might think back to the dogs you've met, or maybe the ones who shared your life when you were a kid, and something inside you wishes that you could add a dog to your family again. Don't be ashamed — it's happened to me, too. The struggle of the "bipetual" person is real! But if your circumstances don't allow you to have a dog, you may be able to get a bit of a dog-energy fix by bringing one of these breeds into your life.
1. Abyssinian
Abyssinian cat. Photo: Shutterstock
The friendly and social Aby loves water and will happily splash all over the place. She likes to be wherever her people are, and she'll probably enjoy a nice leash-and-harness walk around the block with you, too. Abys are known to be a bit more emotionally needy than other breeds and they can become depressed if they're left alone too often.
2. Bombay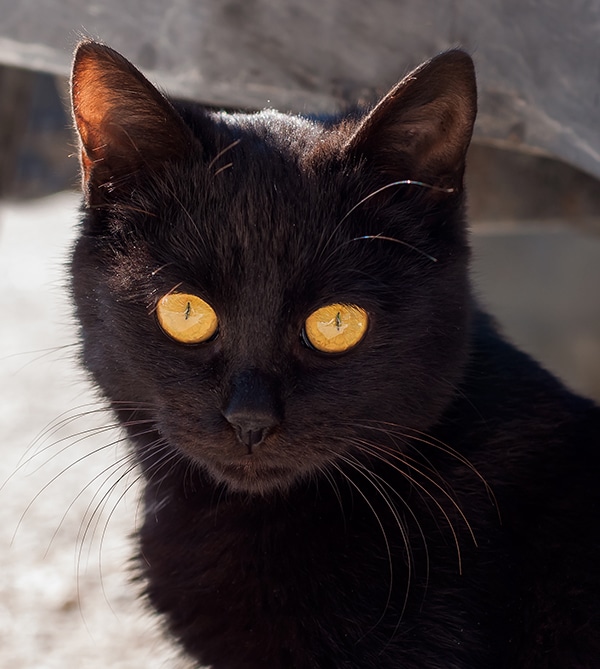 Bombay cat. Photo: Shutterstock
The easygoing, sociable, and intelligent Bombay loves snuggling just as much as he loves to play games like fetch. He'll make a liar out of anyone who says cats don't like to be walked on a leash, and he'll be the first to greet visitors to your home. After all that exhausting fun, he'll curl up in your lap or snuggle under the blankets with you.
3. Chartreux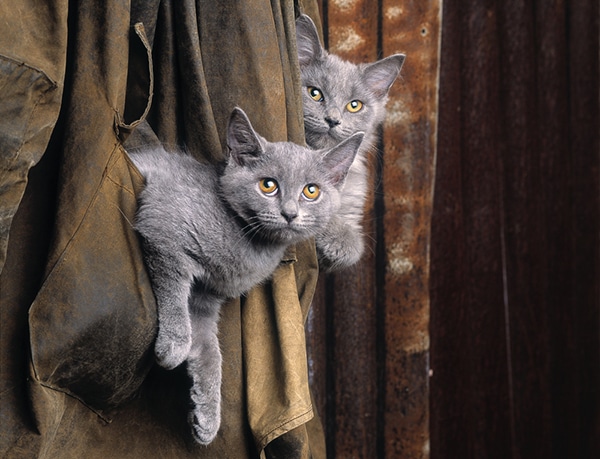 Chartreux kittens. Photo: Shutterstock
Known for her intelligence and athletic nature, the Chartreux is a natural for competing in agility trials. She's also well-suited for clicker training and can be taught to do an amazing array of tricks to dazzle your dog-loving friends. Chartreux need human company to be happy, so don't plan on leaving her alone with a big bowl of food while you go for a camping weekend.
4. Manx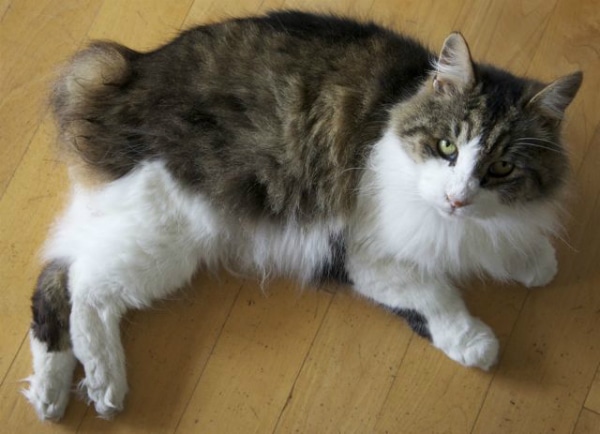 Longhaired Manx cat. Photo CC-BY-SA jumpinjim
Manxes are known for their love of people and ability to bond strongly with every member of your family, including young children. Many Manxes also love to play fetch, can be trained to do tricks, and will come when called. Like many herding and retrieving dogs, Manxes need to have a job, even if it's daily interactive "play hunting," or they may go a bit stir-crazy.
5. Ocicat
Ocicat. Photo: Shutterstock
The Ocicat may look wild, but he's really a big, loving lug of a cat who's totally dedicated to the people in his life and will be friendly and sociable with anyone who visits your home. He's easy to train and eager to learn — and he may even listen if you tell him "no." Ocicats are also known for enjoying walks on a leash and a good game of fetch.
6. Sphynx
Sphynx cat. Photo: Shutterstock
These outgoing and affectionate cats are about as loyal as they come. Sphynxes follow their people around and crave the attention of their two-legged family members. Unlike most cats, they are happy to tolerate wearing clothes because they don't have the kind of heat-retaining fur most cats have. They've even been known to wag their tails when they're happy, just like a dog!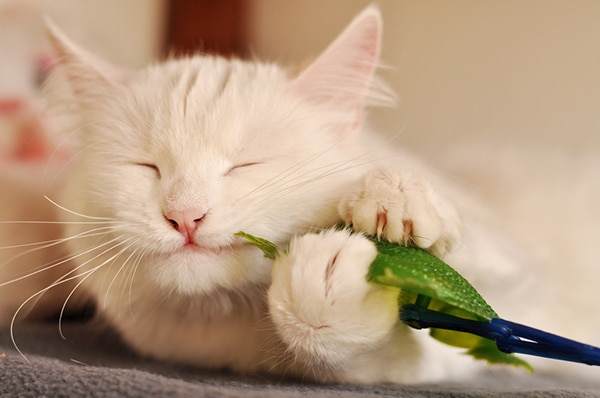 Turkish Angora cat. Photo: Shutterstock
These elegant cats are the epitome of charm, welcoming visitors into your home with the graciousness of a good Southern hostess. Like some breeds of dogs, Turks are extremely smart and need lots of intellectual stimulation to prevent destructive behavior or depression. Their intelligence and athleticism make them good candidates for agility training.
8. And, finally, my favorite breed — the North American Shelter Kitty!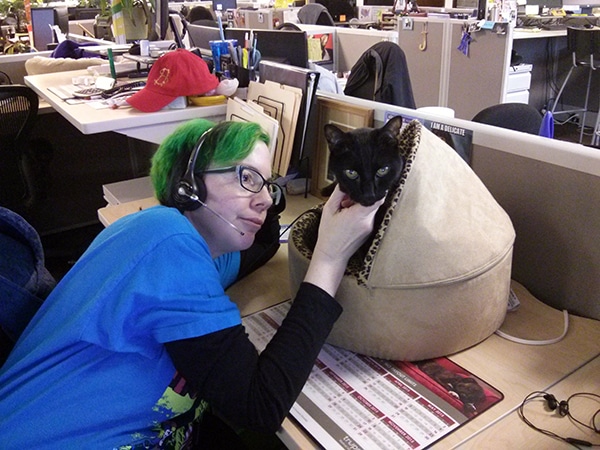 My 18-year-old North American Shelter Kitty, Siouxsie, loves to walk on a leash and harness and enjoys coming to the office with me.
Animal shelters are full of cats of all temperaments, so if you're looking for a dog-like cat, I'd suggest that you make the shelter your first stop. All three of my cats are rescues, and each one of them embodies dog-like traits (shh, don't tell them I said that!). They're all "people cats" who love to snuggle with me at the end of a long day, two of them enjoy walking on a leash and harness, one of them comes to the office with me, and one loves to play fetch.
Have you ever met an exceptionally dog-like cat? What breed? Or was she a shelter kitty like my furry overlords? Share your stories in the comments.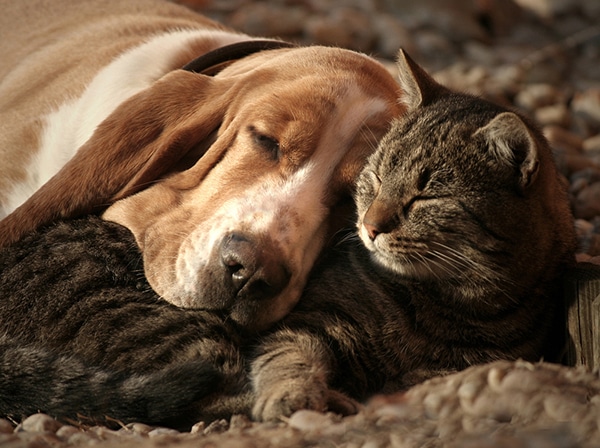 If you have an actual dog, many cats will get along quite well with their canine cousins, especially if they're raised together. Photo: Shutterstock
Read more about cat breeds on Catster:
About JaneA Kelley: Punk-rock cat mom, science nerd, animal rescue volunteer and all-around geek with a passion for bad puns, intelligent conversation, and role-play adventure games. She gratefully and gracefully accepts her status as chief cat slave for her family of feline bloggers, who have been writing their award-winning cat advice blog, Paws and Effect, since 2003.