Late last month, a cat was surrendered to the Darlington County Humane Society in Hartsville, S.C. Elizabeth had apparently been thrown in a fire pit and had run away into hiding, and when the family finally found her after a week, it was almost too late. She had burns over 70 percent of her body.
When the Darlington County Humane Society put out a call for help, hoping to raise about $300 for Elizabeth's initial care, the world responded. Instead of being paralyzed by the horror of what had been done to this poor cat, they shared the story, donated as they could, and said prayers that this amazing little fighter would survive. Within a few days, more than $12,000 had been raised.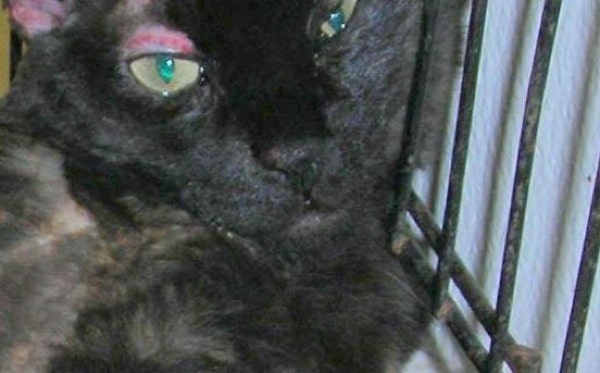 Elizabeth fought valiantly for a week and was always kind to the people who were trying to save her life, but in the end her injuries were just too much for her little body to take. She passed away in the wee hours of the morning on December 2.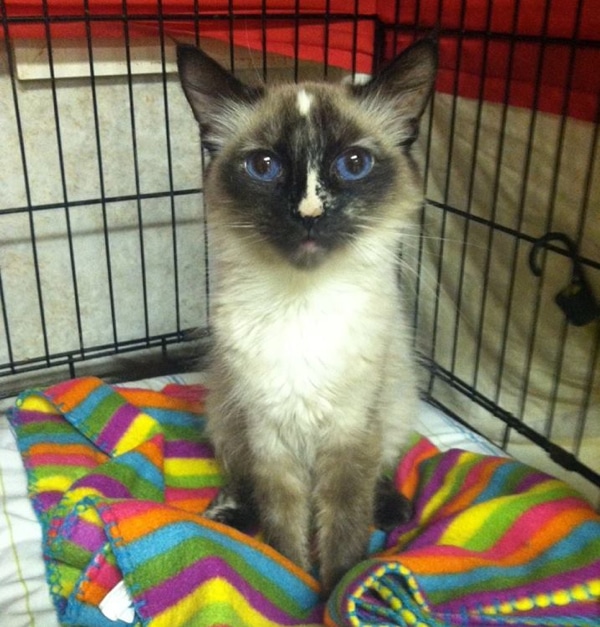 But Elizabeth's death was not in vain: The outpouring of generosity and love has made it possible for the Darlington County Humane Society to establish a fund just for treating animals in need of emergency medical care.
Elizabeth's Fund, as it's being called, is already saving lives. Caring for Creatures, the rescue that was going to take Elizabeth when she was medically stabilized, has used the fund to bring Liza, a lovely Ragdoll-looking kitty, to its shelter. Liza was a victim of hoarding, and she needs some very special care to help socialize her and hopefully make her adoptable.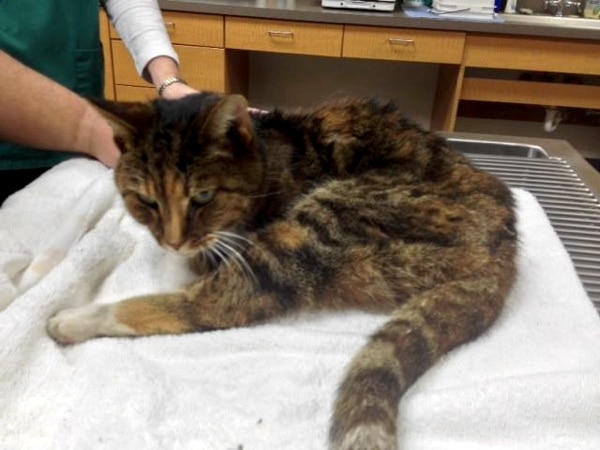 Taffy, a senior tabby cat, was brought to the Darlington Humane Society last week after having been attacked by a dog. Gus, a sweet little black kitten with a white mustache and boots, will have a mass removed from his mouth; and a Beagle named Timmy, who was hit by a car, will have surgery on his broken leg. If it hadn't been for the kindness of people all over the world, these creatures may not have had a chance.
As you may recall, my fellow cat blogger, Robin Olson of Covered in Cat Hair, started Kitties for Kids, a special program that allowed the traumatized people of Newtown, Conn., to take their minds off the trauma of the tragic school shooting that happened there.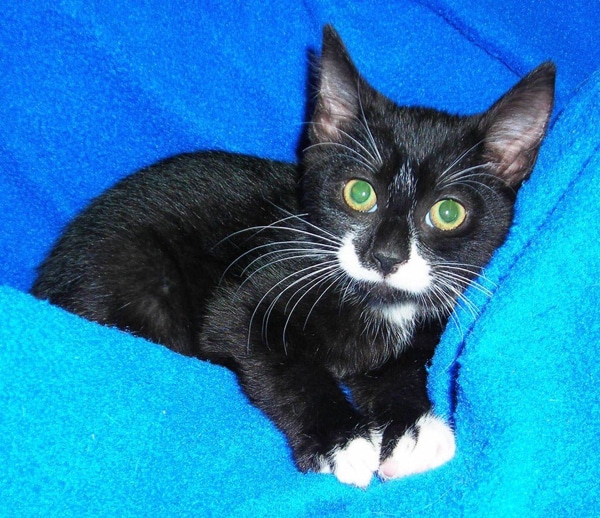 This year, on the anniversary of that horrible day, Robin has joined the families of the fallen in asking that in memory of each student and teacher who was killed, people commit 28 acts of kindness — or 26, if you're not ready to remember the killer and his mother. If you feel inclined to do so or to share the word, please use the Twitter hashtags #WeAreNewtown and #26ActsOfKindness.
"Let's show the world that through heartache we can discover great love," Robin wrote in her blog. I agree: Deep in my heart I know that the only balm for grief is love and kindness.
For Elizabeth's rescuers, for the people of Newtown, and for every person and animal who is suffering, please reach into your hearts and remember that the lessons of this season are about kindness, compassion and unconditional love. That's why we were put here on the earth.
About JaneA Kelley: Punk-rock cat mom, science nerd, animal shelter volunteer and all-around geek with a passion for bad puns, intelligent conversation, and role-play adventure games. She gratefully and gracefully accepts her status as chief cat slave for her family of feline bloggers, who have been writing their award-winning cat advice blog, Paws and Effect, since 2003.